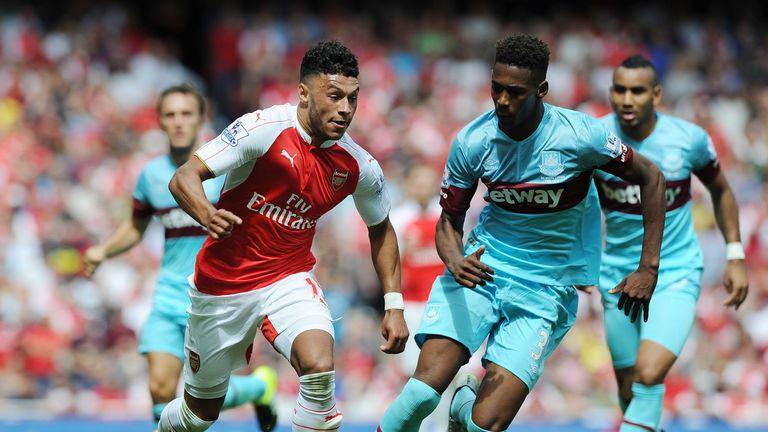 Reece Oxford has revealed Tottenham rejected the chance to sign him on professional terms before he joined London rivals West Ham United.
The midfielder made his Premier League debut on Sunday, aged just 16 and 236 days, and played a starring role as the Hammers recorded a surprise 2-0 win at Arsenal.
Oxford is now the second youngest starter in Premier League history, beaten only by Jose Baxter who was 45 days his junior when appearing for Everton against West Brom in 2008.
The teenager, who is scheduled to receive his GCSE results next week, showed maturity beyond his years against the likes of Mesut Ozil, Aaron Ramsey and Santi Cazorla at the Emirates.
Had things worked out differently, he might have been plying his trade at White Hart Lane instead of helping Slaven Bilic's side cause the biggest shock of the opening weekend.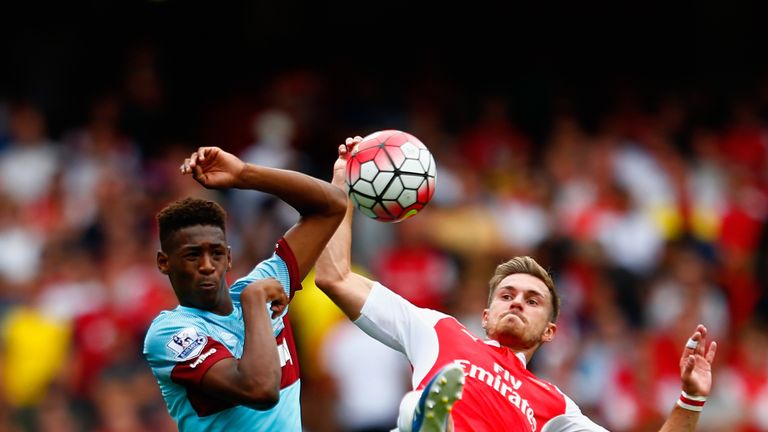 Oxford said: "I was at Tottenham for a while but they did not want me and I went to West Ham, which was the best option for me. I was a striker back then.
"West Ham have been giving the young players a chance who are coming through. The academy is great. They like to push players, we have a few youngsters playing in the U21s, which is good.
"Last season I was on the bench a few times, so I expected to be around the team again this season, but not starting against Arsenal.
"I found out on Saturday night. The manager asked me to sit and talk to everyone to help get them into position, not to let Arsenal catch us out on the break, to keep it simple and not try to do too much.
"It was just an honour to play. The manager said my performance was good, it was a dream debut for me."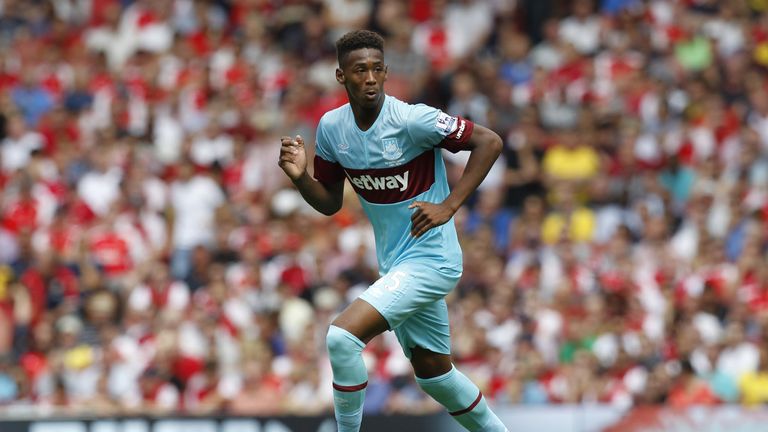 Being compared to Rio Ferdinand is an honour, really. I have not played centre-back in a while, but I can play there and midfield.
Reece Oxford
Oxford can play both in the central midfield position he occupied at Arsenal and also in central defence.
His ability to drop deeper has led to comparisons with former West Ham defender Rio Ferdinand and he added: "I have heard that a lot. It is good, he was great.
"Me being compared to him is an honour really. I have not played centre-back in a while, but I can play both."
And former England striker Teddy Sheringham, who had Oxford in his charge during his time as a coach at West Ham, joined in the praise heaped on the teenager.
Speaking to Sky Sports News HQ, the Stevenage manager said: " He was a player I thought about when I took over this job, one who I could take out of West Ham as a loanee.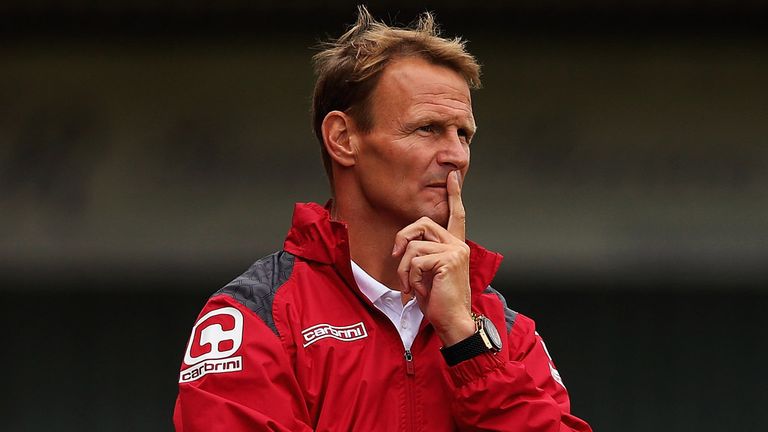 Shows you what I know as a football manager, I thought he was too young at 16... and too much of a risk.
Teddy Sheringham on Reece Oxford
"But just to show you what I know as a football manager, I thought he was too young and that there would be mistakes made by a 16-year-old and I thought that too much of a risk.
"But lo and behold Bilic comes in and puts him straight in the first team in the Premier League so well done to Reece and well done to Slaven for seeing that straight away and what a fantastic debut he made."
Former Arsenal midfielder Ray Parlour we equally impressed by the Londoner. Speaking to Sky Sports Now, he said: "He done a brilliant job.
"He just kept it ticking over, a great shield in front - if you are going to play as a holding midfielder you have to be a shield for the back four - and he done a brilliant job.
"And he is so comfortable with the ball at his feet. Going to the Emirates at 16 you would think he would be a bit nervous but he looked immaculate and what a performance."