Lampard's equaliser was written in the script
KAMMY SAYS: When Frank Lampard came on as a second half sub for Man City against his old club Chelsea, you just knew something was going to happen. He took his goal wonderfully well and I don't think any of the Chelsea fans would begrudge him that. He also handled himself brilliantly after the game – for both clubs. It was important he paid respect to Chelsea, a club that has made him and where he became a legend and he went over to the travelling fans after the final whistle to applaud them. But he also had to show respect to his new club because Man City need him to perform for them and show commitment to them now. And he did both those things yesterday.
In terms of the game, we saw two very strong teams in action. Chelsea, in the first 45, were solid, as we expected them to be, before City came into it more in the second half. With Chelsea 1-0 up, we knew how resolute their defence can be – but the script was written for Frank to get the breakthrough.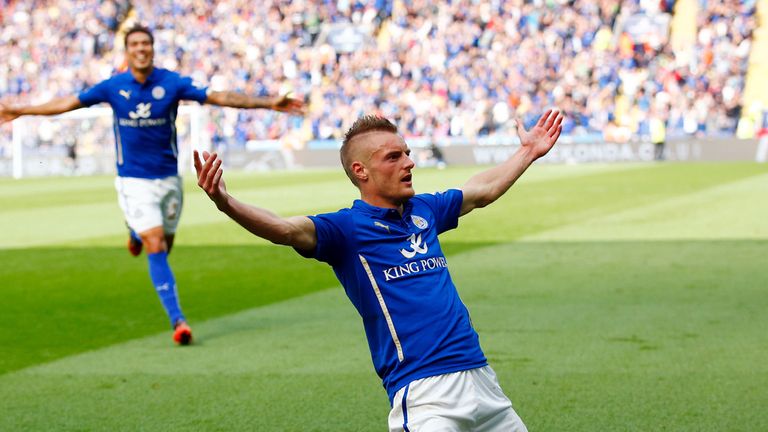 Man Utd have serious defensive problems – but Jamie Vardy is an example to all young players
KAMMY SAYS: This was an amazing game. I'm not the only pundit who said it was great when Man United were signing all those forwards but the one thing they needed to do was strengthen their defence. They might score three but they can let in five – as they showed on Sunday. Until Louis van Gaal gets to January, when he can bring somebody in, that's going to be the case, so he needs to try to find a solution in the meantime.
Leicester, though, were fantastic. Jamie Vardy, who scored one and won two penalties, is a young lad I met last season when they were in the Championship and he was a level-headed, lovely lad to speak to. After coming through non-league, he's living the dream and he's a great example to lads playing non-league football at this moment in time. He's shown what can be achieved by hard work, enthusiasm and desire. If you really want to be something, you can. Lads like Vardy, who desperately want it and, when they've got it, make themselves even better, are always nice to see.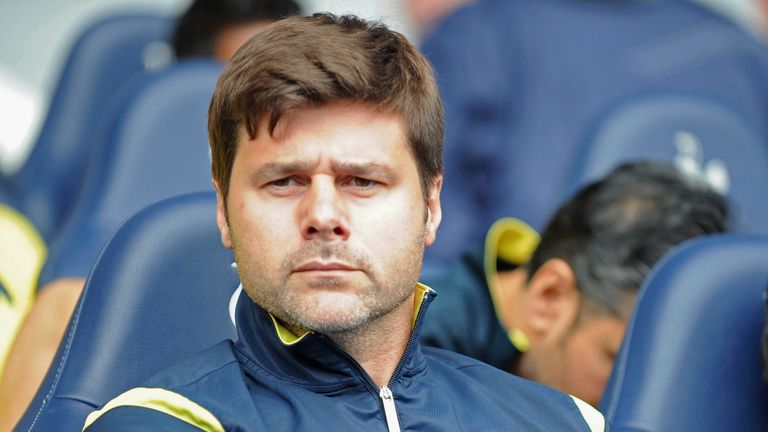 Spurs and Everton paid for their Europa League exertions
KAMMY SAYS: Tottenham and Everton both lost on Sunday, after picking up results in the Europa League in midweek. The competition is notorious for de-railing clubs' domestic campaigns, with players looking leggy on the Sunday after playing on Thursday night. The key factor is to change the faces, change as many as you can, either for the European  game or the league game. I know it's not easy and football fans want to see their best team on the pitch, but that's where you have to respect the manager's decisions. He has to make those changes to fight on two fronts – not to mention the domestic cups. The days have gone when players could play three games in eight days. A high level of performance is expected in every game and if you fall below that standard you catch a cold.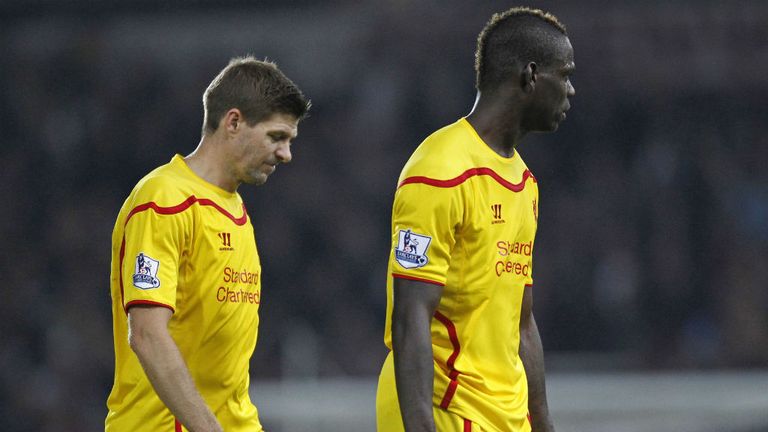 Liverpool started slowly at West Ham – but there's no reason to panic
KAMMY SAYS: Liverpool were stunned by two goals in the first seven minutes from West Ham on Saturday Night Football and it's always hard to recover from that. Liverpool weren't at their best in Europe and they certainly weren't at their best at West Ham, making a couple of defensive errors early on. You can't give any team a 2-0 head start, especially in the Premier League – and if you do, you're heading for trouble.
But it's not a case of pressing the panic button at Liverpool. Brendan Rodgers showed what a brilliant job he can do last season and they'll get it right. At the moment they're coming up against teams who are punishing them and they're not able to recover but it's too early to write them off.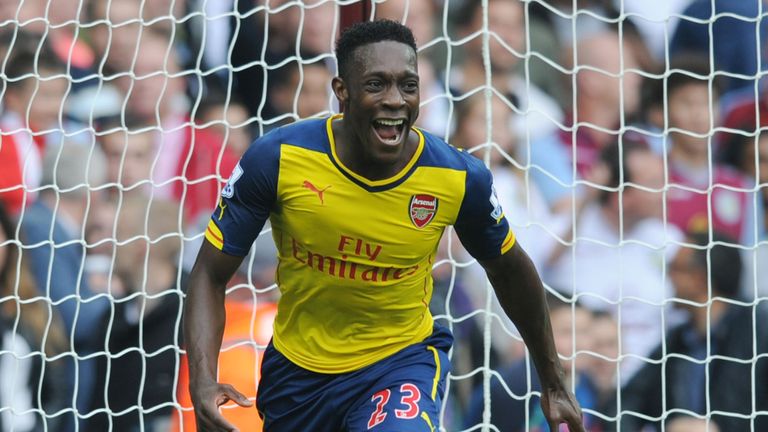 Danny Welbeck and Mesut Ozil showed they WILL have successful seasons at Arsenal
KAMMY SAYS: There was a lot of criticism of Danny Welbeck and Mesut Ozil after Arsenal's Champions League defeat to Borussia Dortmund. However, as their goals against Aston Villa showed, form is intermittent but class is permanent. When a player is going through a bad patch in the way Ozil was, Wenger could so easily have left him out, but he's let him come through it because he believes in him. He played a slightly advanced position on Saturday which suited him down to the ground and he showed he's still a class player.
As for Welbeck, well, he was always going to score plenty of goals for Arsenal. The performance in Europe wasn't Danny Welbeck's fault. The team never got going. He had a couple of half chances but strikers don't convert everything that comes their way. I actually thought it was harsh on him, some of the criticisms he got. He'll score plenty of goals for Arsenal and he'll make himself a favourite with his work rate.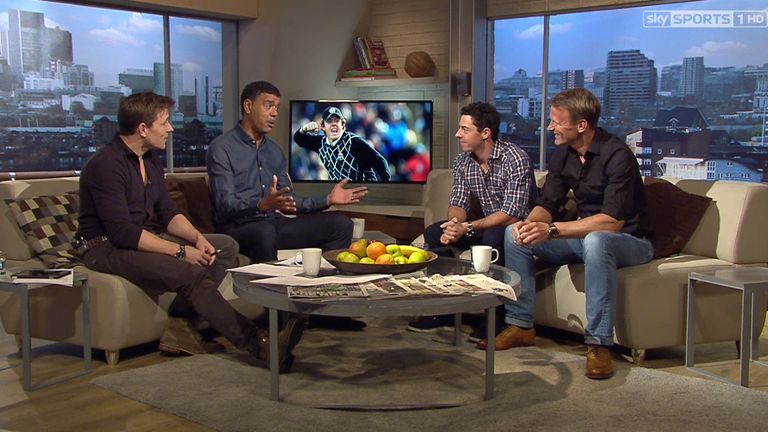 McIlroy was on top form on Goals on Sunday
KAMMY SAYS: We were joined by world number one golfer Rory McIlroy on Goals on Sunday, and it was great to have him in the studio ahead of the Ryder Cup, which you can watch on the Sky Sports Ryder Cup channel from Friday.
Rory was on top form, chatting about his team, Man United, and he even found some time to analyse my golf swing! Check out the video here to see what he made of my drive!