Chris Kamara's Weekend Review: QPR's surrender at the Etihad unforgivable
Last Updated: 11/05/15 5:18pm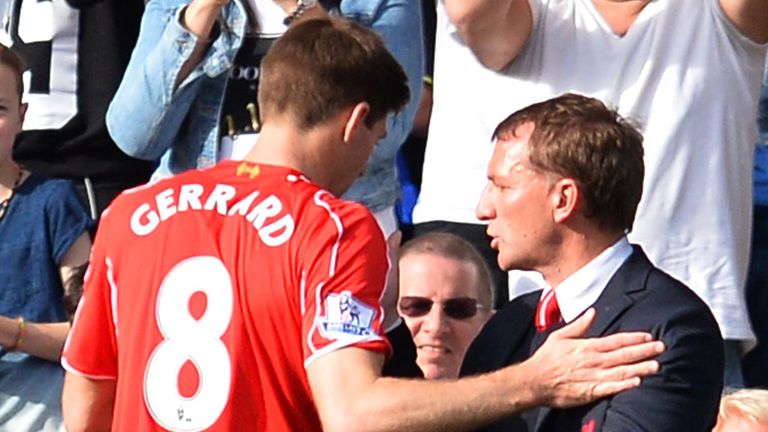 Chris Kamara has his say on the weekend's Premier League action, including QPR's thrashing at the Etihad and Burnley's relegation.
QPR's display at City was unforgivable
When you get a performance like QPR's at Man City, when they all wave the white flag, then there are going to be repercussions as everybody is going to try and absolve themselves of the blame. And that is unfortunate the way that it happened.
If I had been a QPR fan on Sunday and paid all my money to go there and see them not have a go, that is so disappointing. It cannot be anything else. It makes no difference if you have a go and get beaten 5-0 or 6-0, it is not a problem and at least the fans will understand that. But to not have a go on Sunday is unforgiveable.
Burnley have relied too heavily on Ings
The league says Burnley do deserve to go down as they have not won enough games. But in terms of how they have approached this season, with the money the manager has had to spend, they do not.
Unfortunately they have relied so much on Danny Ings, and whether the speculation got to him and stopped all those early season goals going in, affecting his performances, I do not know, but they have relied on him so much.
He could have just done with a little ally in the squad to help him out and I think if Sean Dyche had had his time again, he would probably buy somebody to take the pressure off Ings and see if somebody else could also get a goal or two for them.
They gave it everything they have got and as a Burnley fan, you can't ask any more than that. There are no recriminations as far as Burnley are concerned.
Whereas if you are a QPR fan, you go into the last couple of games of the season and go to Man City - you are not favourites to win, people are not expecting you to win, and that is not a problem as it is not something new - but what they did not do which Burnley did in every single game they played in was put in a shift.
Credit Chelsea fans for applauding Gerrard
Let's give the Chelsea fans a little bit of credit for giving him a round of applause at the end. Obviously his anger stems from the fact they have had a pop at him about the slip, all sorts, so there was a bit of anger still left in him.
You are not going to win either way with this one. Gerrard is not going to win and the Chelsea fans are not going to win. And all they did at the end of the day was to come together as football fans and honour Gerrard as they will never see him again.
But the fact is that you get stick at a football ground all the time, especially if you are a good player like Gerrard. And Chelsea fans have spent their life having a pop at him, but having said that, they did show that when asked, they can come out and give him a round of applause.
And like I said, you are not going to win on this one. Some people are going to be for, some against, and I just think the memory that Steve should have taken away with him was the one at the end of the game.
Burnley loss a massive blow for Bruce and Hull
It was totally unexpected Hull would lose to Burnley and I think that is a massive kick in the teeth for them, their supporters, Steve Bruce and the players.  At the end of the day a point would have been good for them, but they could not even get that and they ended up losing to a team that even though they won, were relegated. And so that is a massive blow.
Whereas it is a plus for Newcastle to have got a point, because they have just been on that slippery slope and could not see where their next point was coming from.
And the massive bonus for Sunderland is that all of a sudden the luck has gone their way. Everton had loads of chances, could not convert them, hit the post, and they have two deflected shots that end up in the back of the net.
Leicester City spent so many games at the start of the season without getting any luck whatsoever with bad luck going against them, and now all that luck has gone in their favour. Their performances have been brilliant, and now you also add in a little bit of luck when they needed it.
And maybe Sunderland have got that on their side and you would probably say that now, it has just gone against Hull at the wrong time.
You cannot blame Pellegrini for talking himself up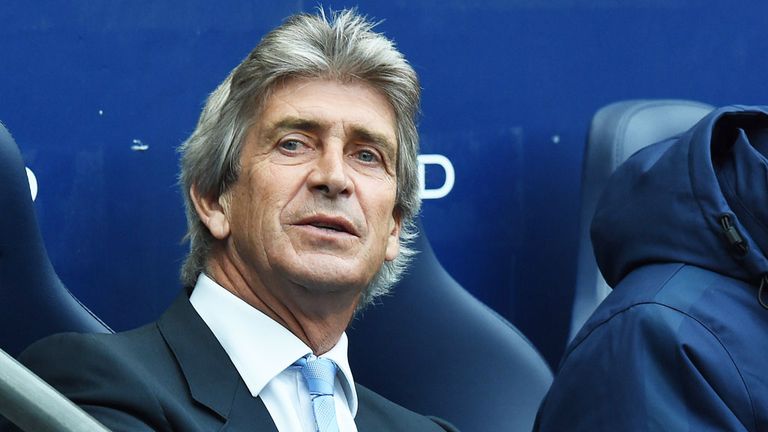 Manuel Pellegrini wants to be the Man City manager next season and basically what he was saying to the club's owners after Sunday's win over QPR was: 'Give me one more year and the opportunity to try and put things right and then if it does not work out, you can get rid of me. But do not get rid of me now, as I still feel we are close.'
And you cannot blame him for that. He knows it will have to be a big name to come and take over from him. Obviously there is a lot of speculation about Pep Guardiola, but there are no vibes at all coming out of City at the moment that they are going to get rid of him. So you have to be positive and that is what he doing.