Real Madrid broke 'unspoken rule' in 10-2 win, says Guillem Balague
Last Updated: 22/12/15 12:26pm
In his weekly column, Sky Sports' Spanish football expert Guillem Balague discusses Real Madrid's 10-2 thrashing of Rayo Vallecano and answers your questions on Celta Vigo and Nolito.
Los Blancos bounced straight back from their 1-0 defeat to Villarreal last weekend with a storming win against nine-man Vallecano.
But our pundit believes they broke an 'unspoken rule'...
Rayo Vallecano boss Paco complained in the press conference afterwards that it was humiliating, that his players were crying and it was a bad image for Spanish football. He was talking partly about the referees but I think partly as well he was talking about the attitudes of the Real Madrid players.
They decided to go for as many goals as they could when there is an unspoken rule that if you go for more than an hour with nine men - and that was the first time in history that it had happened to Real Madrid - basically you just don't kill them off badly.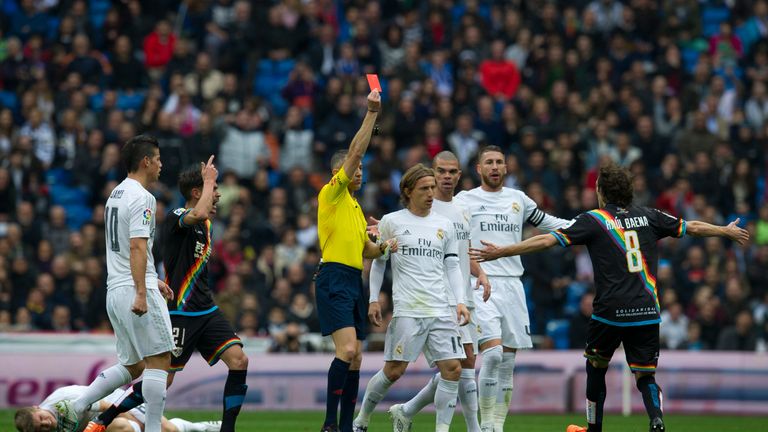 For instance, when Spain played Italy in the Euro 2012 final and they went 4-0 ahead, Iker Casillas asked the referee not to add any extra time. It's a kind of non-spoken rule so I think that's what Paco is complaining about.
Playing against nine men suspended the judgement from the fans about Real Madrid's performance. What we were seeing before then was a team with no clear idea about what to do with the ball but more importantly, without enough intensity to get it back.
Meanwhile, Atletico Madrid lost 1-0 to Malaga at the weekend. They did what they normally do in the first half and kept it very tight but the plan was to improve with the ball in the second half, but the sending off of Gabi stopped that.
It was an opportunity missed to go up the table just before Christmas.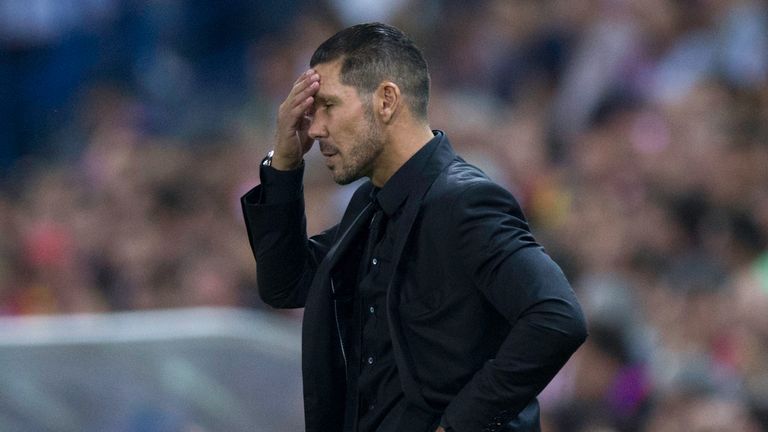 Guillem answers your questions…
Are Real just flat track bullies who only play well when huge space is afforded to them? No ideas vs organised sides? (@samxt)
GUILLEM SAYS: I think the problem for Real Madrid is that it is very difficult, when they have the front three that they have, to put too much work on a collective attack because to do that, you need players with a collective mentality and an idea that they can work for each other and make each other better.
With Real Madrid, they have too many players that don't think like that, so it's about keeping the balance and making sure that at least five players defend well and the rest can go and attack. So it's not your usual side Real and that's why it sometimes looks like they're devoid of ideas when they face organised sides.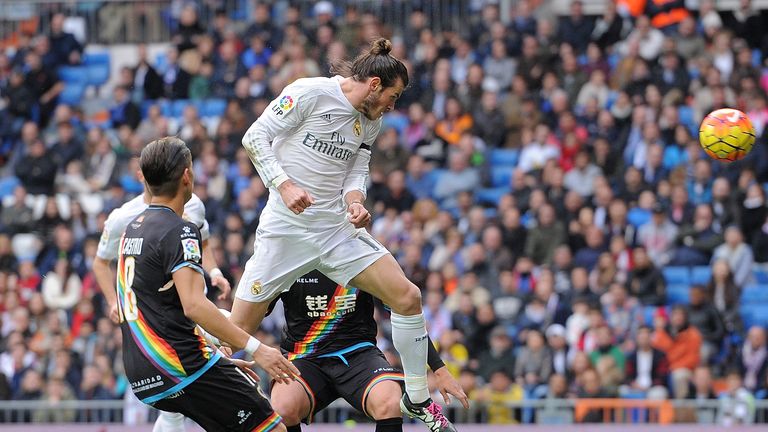 Can Celta challenge for fourth place? (@danstones08)
GUILLEM SAYS: Augusto Fernandez is leaving, he's going to Atletico Madrid so that's a big problem for them because he is a regular in their midfield. I don't think they will be able to compete with the likes of Athletic Bilbao, Sevilla and even Valencia, if they can get their act together, and Villarreal.
Do you think Simeone will leave Atleti at the end of the season? If so, where will he go? (@connordelruge)
I don't think he is preparing himself for that. I think he's still got a job to do at Atletico Madrid.
Do you think Nolito would fit into the Premier League? (@NiallFall0n)
I know for a fact that Arsenal don't want him. They feel for 18m euros, it's not what they're looking for so instead of me answering, that's Arsenal answering for you.