In his weekly column, Sky Sports Spanish football expert Guillem Balague reflects on the weekend's La Liga action and answers your questions on the futures of James Rodriguez, Antoine Griezmann, Fernando Torres and more...
I would like to start by mentioning the competitiveness of La Liga. At the weekend you had Barcelona playing possibly the worst first half of the Luis Enrique era before Lionel Messi came to the rescue. Atletico Madrid couldn't beat Sevilla and they were not much better than them, even though Sevilla had Vitolo had sent off.
And Real Madrid could not beat a Real Betis side who had not scored in their previous six league matches. They had a lot of chances but Betis 'keeper Antonio Adan had a fantastic game.
From talking to people at Valencia, Gary and Phil Neville have been saying that they feel that no team they have played this season has been worse than them.
In theory, and on paper, the players at Valencia, because of the cost and because of their level, should be better than some of the teams they have played. But both Gary and Phil recognise the strength of La Liga. Phil has known for a while, so has Gary, but not this close up. This weekend was proof of it.
The league is much more competitive than people make out. In the last 15 years the difference between first and last in La Liga has been smaller than in the Premier League, suggesting there is plenty of competition.
With that in mind, sometimes when it is difficult to beat goalkeepers and tired defences you need your superstar player to help you. Messi did that, but Antoine Griezmann and Cristiano Ronaldo could not do it.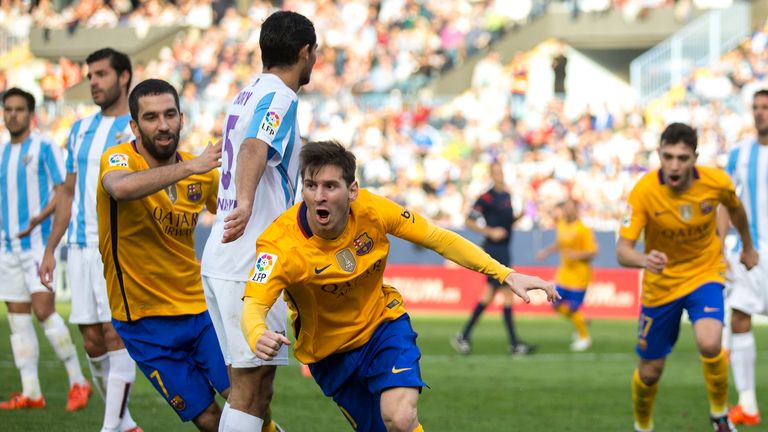 Still, Griezmann is on the verge of becoming one of the top five or six players in the world and will probably be considered that at the end of the season.
Ronaldo has such a high standard that when he has his lowest ratio of shots to goals of his career at Real Madrid we are surprised. If he had been as effective as he used to be, Real Madrid would have more points. He has been scoring but he hasn't spread his goals, which is disappointing for Real Madrid because they need his goals. Against Betis they needed a Ronaldo goal to win the game.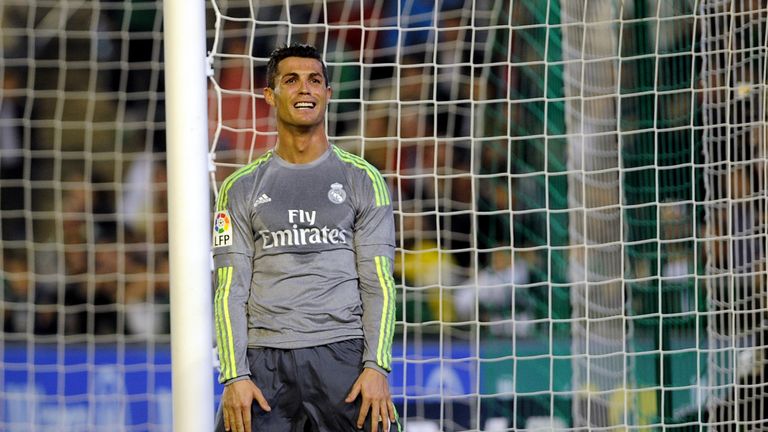 Guillem answers your questions…
What did you think about Barcelona's changes in defence in their win over Malaga? Kieran
Rotations don't always work and I think Luis Enrique got the rotations with the back four wrong at the weekend.
Aleix Vidal, Adriano and Thomas Vermaelen were with Javier Mascherano and it didn't work because Barcelona couldn't build from the back and they had to play long far too often.
Real have had their first setback under Zidane. How did you assess their performance? @reef65
It was Real Madrid's first away game under Zidane and in the first half Betis beat them at everything - better attitude, more aggression and they scored very early. Real Madrid did not seem to know where to defend and they just were not patient enough to create chances.
Everything changed in the second half and Adan had to be the hero. There was more attitude, Modric was fantastic and it was only bad luck they couldn't win, but it happens sometimes. The referee got it wrong for both sides - two penalties should have been given to Real Madrid, one to Betis and the goal should not have counted because James was offside.
Ronaldo seemed to kick out again against Betis but again got away with it. Do you think he was fortunate? He seems to be frustrated. @crisfan100
He has done it at least three times this season and it is a sign of frustration. He knows he can do better. His mind has been dispersed, he has been on trips to Morocco which the club have asked him to cut short because they want him to focus.
Real Madrid president Florentino Perez, before getting rid of Rafa Benitez, agreed with Sergio Ramos and Ronaldo that Rafa would be removed but demanded in exchange that those two players lead the team by example and keep everybody on their toes. Ronaldo knows now he has even more responsibility.
Is there any truth in the rumour of Fernando Torres to Barcelona? @SteMag16
Absolutely nothing there. He is under contract to AC Milan and Atletico are saying as a club they would like to sign him before the ban in the summer, although Diego Simeone is not so convinced. Nothing in terms of Barcelona though.
Any chance of James Rodriguez going to Old Trafford? What about Ever Banega? @Cremins85lan
There is no chance of James going in January and Sevilla are saying they know nothing about Manchester United when it comes to Ever Banega.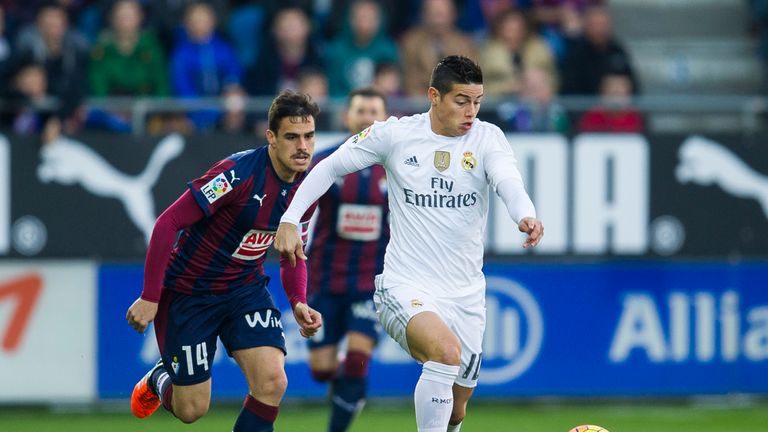 Karim Benzema's scoring ratio is brilliant this season - is he happy at Real? @bruzzer10
He is happy at Real Madrid. The situation has been quite tense this year but on the pitch he seems to be focused and is doing well. He has the best scoring ratio of his career, scoring more and assisting less.
Has anything changed on Griezmann's situation? I'd love to see him in the PL! @trueblue81
Nothing has changed. He wants to have a really good season and see what happens in the summer. He is open to offers. Atletico don't want him to go but they understand if somebody comes with the right amount of money he may go, so we will have to keep an eye on it.