In his weekly column, Sky Sports' Spanish football expert Guillem Balague looks ahead to Arsenal's Champions League tie with Barcelona and answers your questions on Pierre-Emerick Aubameyang, Cristiano Ronaldo and Gary Neville...
The cover of Monday's edition of Sport said it all. A picture of a crestfallen Cristiano Ronaldo on the ground with the caption 'The End' underneath. It appears Real Madrid's season is over, in La Liga at least.
Madrid's draw at Malaga could inadvertently help the Spanish sides focus their attention on the Champions League, with Barcelona seemingly out of reach and Real and Atletico not involved in the latter stages of the Copa del Rey.
When the likes of Gerard Pique and Sergio Busquets are missing for Barca, as they were against Las Palmas, the team doesn't play well, but it still has a dynamism up front to make up for it. That was the case in Gran Canaria and we'll have to keep an eye on the progression of the team, both physically and mentally, as the big challenges continue to come thick and fast.
Despite this, you have to say Barca are favourites in every competition this season. Bayern Munich, and even Real Madrid, will be in contention in Europe too but Barca quite clearly have ability to win playing well and, crucially, when playing badly.
Looking at the stats ahead of Tuesday's game at the Emirates, Arsene Wenger has only beaten Barcelona once during his managerial spells at Arsenal and Monaco - a 2-1 last-16 victory in 2011. Two Lionel Messi goals in the Camp Nou secured a 3-1 second-leg triumph for Pep Guardiola's side as they progressed into the quarter-finals, before going on to win the trophy at Wembley later that year.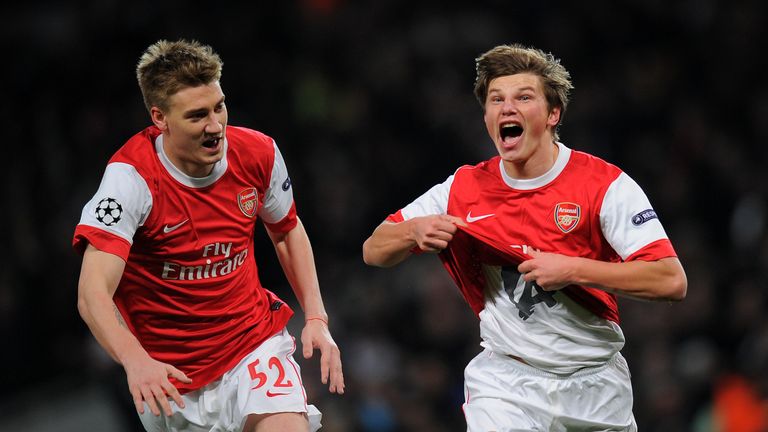 Barcelona will happily play possession football against teams that allow them to do so, teams that are not constructed to defend collectively or fail to defend with the same passion, commitment or aggression with which Barca attack. If teams simply challenge Barcelona to break them down - which I suspect Arsenal may do - they will overcome that passive defensive style.
Ultimately, though, the game will boil down to how effective the front three of Messi, Suarez and Neymar are. Arsenal have never been renowned for defending well enough collectively, especially in the higher reaches of Europe's elite-club competition, so it will be interesting to see how they set up.
In my opinion there are two ways to beat Barcelona. The first is to employ a high press in certain phases of the game, while the second would be to pressurise very deep, killing the spaces and hoping, praying that the front three are not effective. At the moment I think Arsenal are going to employ something in between those two, and that could hurt them.
Arsenal are not used to being on top of a team defensively so, for that reason, I fear Barca will prevail over the two legs, even if Arsenal make an impact in the first leg.
In Spain, people have got the impression that Arsenal are a team that is very similar to Barcelona - a team that enjoys possession and a positional game. In reality, they are actually not similar. In the first round of this season's Champions League, Arsenal are 10th in the passing percentage charts and 13th in the overall possession standings.
I would say Arsenal have become a team that prefers to counter attack with pace as they are not that comfortable in possession as they once were. Nevertheless, I am looking forward to an intriguing game, a game which Barca head into as clear favourites.
Guillem answers your questions
Pierre-Emerick Aubameyang has been revealed his desire for Real Madrid. Will it happen this summer? @Shantanu3196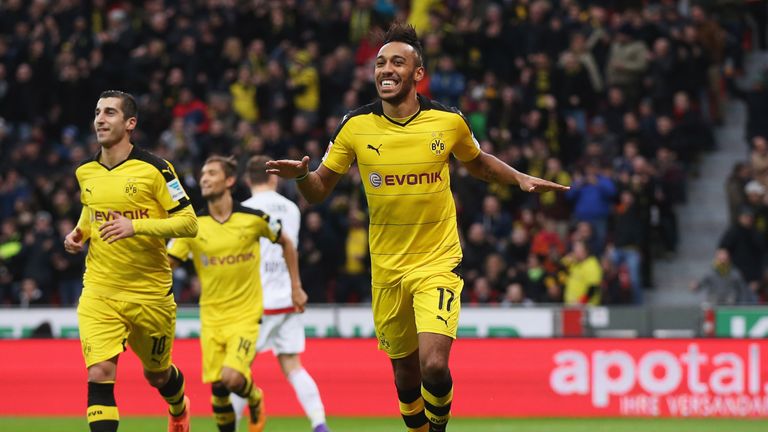 It is almost impossible for this deal to happen in the summer. He is under contract at Dortmund until 2020 and the Bundesliga club have no intention of letting him go.
Do you think Real can/will lure Neymar? @AfraLaffar
Neymar will not go to Real Madrid, but that doesn't mean they'll give up trying to sign him! They have tried through different channels to try and get him but it's a fruitless task.
Can Real realistically challenge Barcelona with Ronaldo staying until the end of contract? @FDC_CoachPeter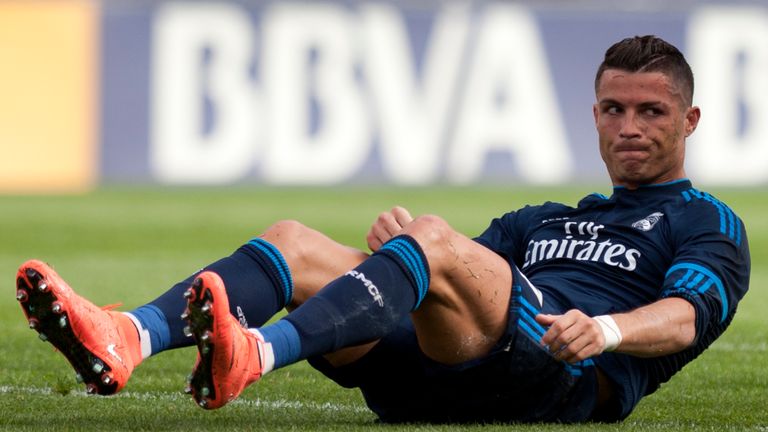 I completely agree, Real Madrid needs to move on the Cristiano Ronaldo era. The stories surfacing at the moment suggest that Real and Ronaldo have tried to look for a way out this summer. The FIFA-imposed transfer ban leaves Real in a dilemma. If they decide to keep Ronaldo until the summer, the ban could see him stay for another year, so it's either get rid of him now or in two years. I must stress, though, at this particular time nobody is willing to pay what it would take to sign Ronaldo, which currently stands at 25m euros (£19.5m) net in wages, a long contract, and in excess of 60m euros (£46.7m) to Real Madrid.
Is there any way you see Gary Neville staying or going somewhere else in management after this season? @Ricardohhhh
If the team keep improving then Gary Neville could seriously consider staying at Valencia. A decision will be taken at the end of March. If they continue their recent form, he may well have a full pre-season and season at the Mestalla.
Why is Unai Emery not seen as being in the mix for the Chelsea job? @AnupS9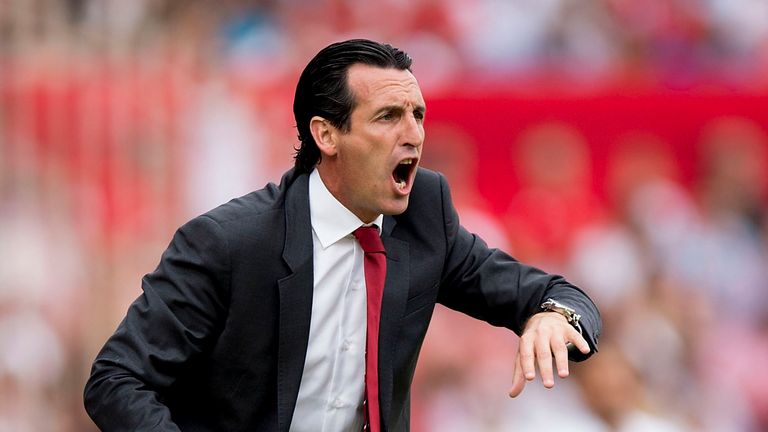 Unai Emery is not in the mix for the Chelsea job because I'm not sure what Chelsea actually want! I'm not sure Chelsea have decided what they want. Of course, they want to win, but if you compared Sir Alex Ferguson, Jose Mourinho, Pep Guardiola or Luis Enrique then there aren't any similarities between successful managers. First and foremost, Chelsea have to decide what kind of club they want to be on the pitch, something which they haven't got at the moment.
What do you make of Zidane's managerial style so far, looks like players want to play for him? @0try
Players love to play with a manager they admire, a manager that doesn't put many tactical demands on the players and has got a good relationship with everybody. That, however, doesn't guarantee you victories and, in fact, the league has gone now and that is partly down to Zidane's managerial style.
Who will Atleti look to sign in the summer to replace Jackson Martinez? @Asif__14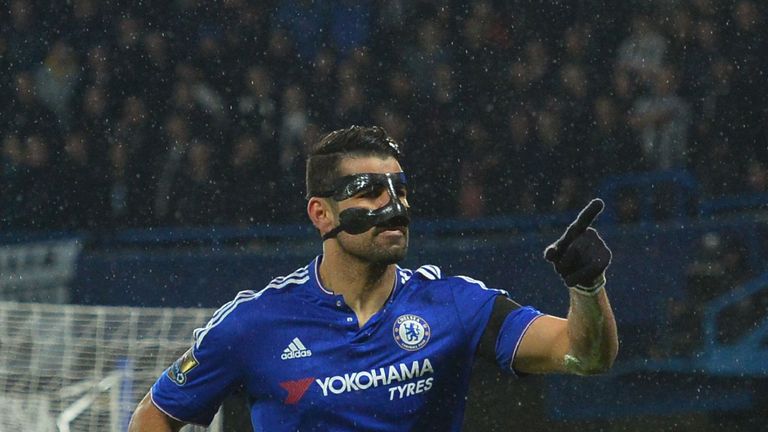 The plan is to get Diego Costa back to the Vicente Calderon.
How much do you think Raul Albentosa is worth & any chance we'll see him in France this summer? @Walsall_Ram
Malaga want to keep him, I think he'll only cost them around 1.5m euros (£1.2m). He may be worth more in the future but he won't be in France this summer.