In his weekly column, Sky Sports' Spanish football expert Guillem Balague dissects Real Madrid's Clasico victory against Barcelona and ponders how the Catalans will react to the defeat...
Real Madrid came from a goal and a man down to defeat La Liga leaders Barcelona and reignite their season.
Real decided to play, as someone wrote on Monday, 'more Rafa Benitez-like than Benitez' with Casemiro in midfield, with two lines close together and Gareth Bale and Cristiano Ronaldo even dropping back.
It was very impressive the way they stuck to their guns.
Some would say it was a small-team mentality but for me it's one of the ways to play Barcelona. They force you to do that and everyone worked hard.
They obviously smell glory - not so much in the league but in the Champions League - and everyone is switched on.
They are a candidate as much as anyone in the Champions League now.
Atletico and Real are six and seven points away and that makes it unlikely that they will win the league unless Barcelona slip up. Now the biggest threat to Barcelona is Barcelona.
Gerard Pique said he hoped the result doesn't affect them too much.
Obviously there is a game against Atletico Madrid straight away for Barcelona, which helps, but we saw signs, starting in the last half an hour after the Karim Benzema goal to make it 1-1, that the team dropped a level in their intensity.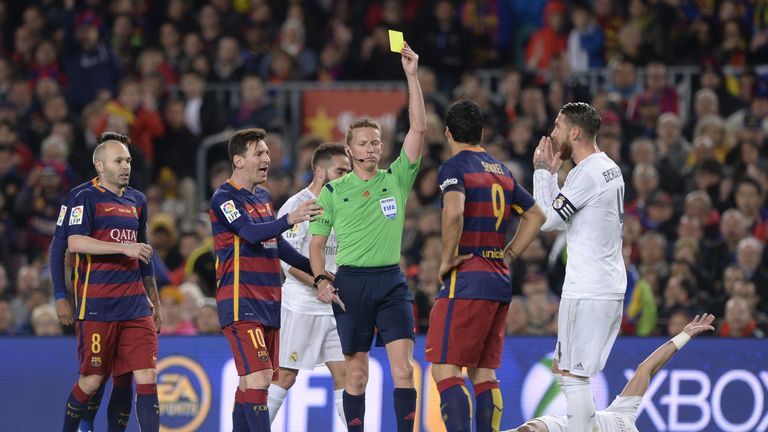 I asked Sergio Busquets and Dani Alves about that and they said it wasn't physical and that people didn't keep their positions. Well that is a sign of relaxation or a sign of tiredness. I think it was tiredness.
The front three weren't sharp. Perhaps Lionel Messi felt he wasn't sharp either so that's why he dropped so deep into a position that doesn't demand constant runs or the work that tires you up front. So I think there is a tiredness.
If I'm not mistaken the front three of Barcelona have played 2,000 minutes more than the front three of Real Madrid so let's see how they react to all that and see if they can recover.
Guillem answers your questions…
Madrid persist with a Pepe/Ramos pairing, why given how volatile they are? Varane is far more composed. @Dibwe2
I think Pepe and Sergio Ramos guarantee aggression; they are fast, they anticipate, they are leaders and they are good at keeping a high line against certain rivals or keeping it deep. But there is a sense of volatility, especially with Ramos who is the most sent-off player in La Liga, but it's a risk that Zinedine Zidane seems to be taking.
Raphael Varane may be more composed but obviously he was injured, which is one of the reasons why he didn't play. He has been more inconsistent this season. He has mixed good games with regular games while Pepe, with his maturity, and Ramos guarantee more consistent appearances.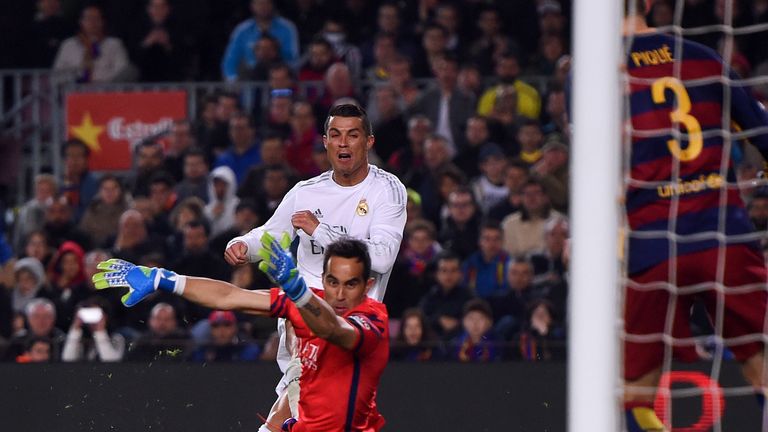 Was that Ronaldo's last El Clasico ? Luke
I've been saying all season both Ronaldo and Real Madrid have been, in different ways, looking for a way out this summer.
The problem at the moment is no one seems able to pay all the money that Ronaldo incurs, meaning about £48m (€60m) that Madrid may want plus the wages, which will be £16m-£20m (€20-25m) net.
We will have to keep an eye on that because PSG certainly think that they will show some interest. They are after Neymar as well but it will be more difficult to convince Neymar than it will be to convince Ronaldo.
Was this the last straw for Isco and James? Peter
If Real Madrid recover the money for both they will sell. They have been put on the market for sure.
Was the win for Madrid enough to convince Perez to stick with Zidane next season? Stuart
Zidane has proven he is versatile as a coach, that he is not scared of making decisions, like leaving Isco and James on the bench, and that he is his own man. So, yes, I think he will be there next season.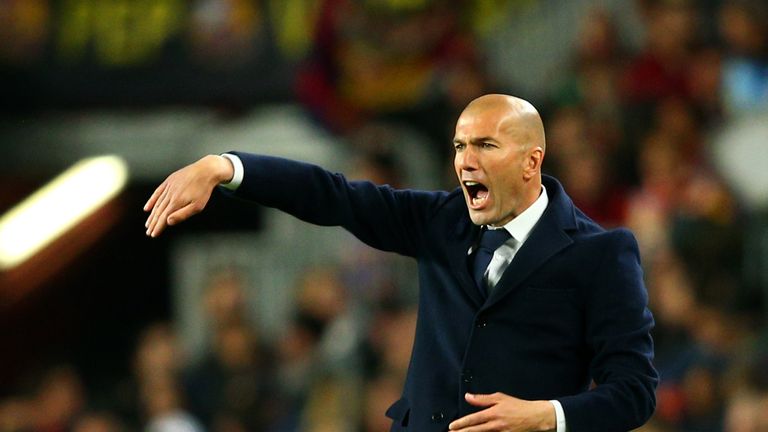 Do you think Casemiro has given Madrid the balance to be a great side again and challenge in Europe? @BadGuyInc16
He has. My only concern about Casemiro is that he doesn't start the build-up cleverly enough and if he improves on that he will become a top defensive midfielder.
That player in that position has to be much more than just putting the tackles in. He has got to improve in offensive ways but defensively he was very good and he has helped get more balance.
Are Barcelona likely to offer Arda back to Atletico as he struggles to settle in? Mark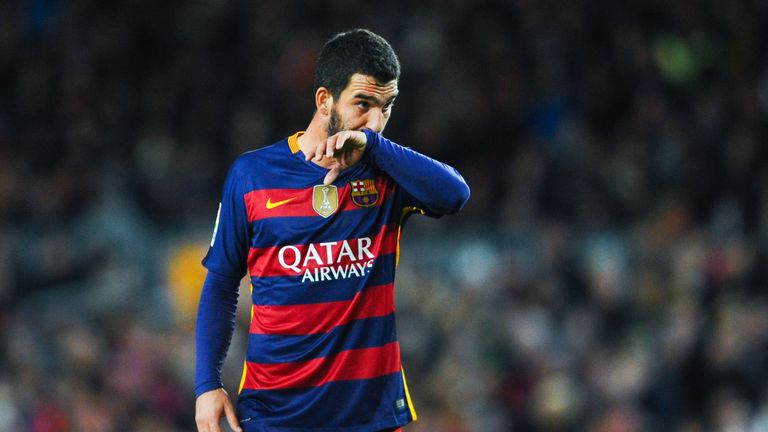 Not back to Atletico. I think Arda Turan will be looking to go home or go to the Premier League if Barcelona feel he hasn't given what he can give them.
We will have to see because Barcelona don't have much money and they want a striker and a centre-back. He is not one of those that Barcelona will be determined to keep with the right offer but at the moment Luis Enrique wants him to stay.
Join Guillem Balague for a Twitter Q&A every Friday on skysports.com as well as Sky Sports' mobile and iPad apps.
Follow Barcelona and Real Madrid's Champions League ties against Atletico Madrid and Wolfsburg respectively on Soccer Special on Sky Sports News HQ and via our live blogs.