Guillem Balague talks world-conquering Real Madrid and Lionel Messi's new level in his mid-season La Liga review...
Simplicity the key for all-conquering Real
Zidane can defend everything he does at Real Madrid with one stat. Just two defeats from 53 games in 2016. How has he done that?
Well, Real Madrid are comprised of individual players, players who feel as though they need to run the team. The players have to feel things are done in a way that leaves them in a comfort zone. That is what they feel now. They feel Zidane is not on top of them, giving them too many instructions.
His job is to manage the squad. He is the first coach to have rotated and replaced Cristiano Ronaldo, and he has taken that well because he realises the need to conserve energy.
Zidane has done the same with Isco and James and brought in Lucas Vazquez, Casemiro and Mateo Kovacic - a lot of the second string, players who accept the importance of having an impact from the bench. That has been crucial to Zidane's success at the Bernabeu.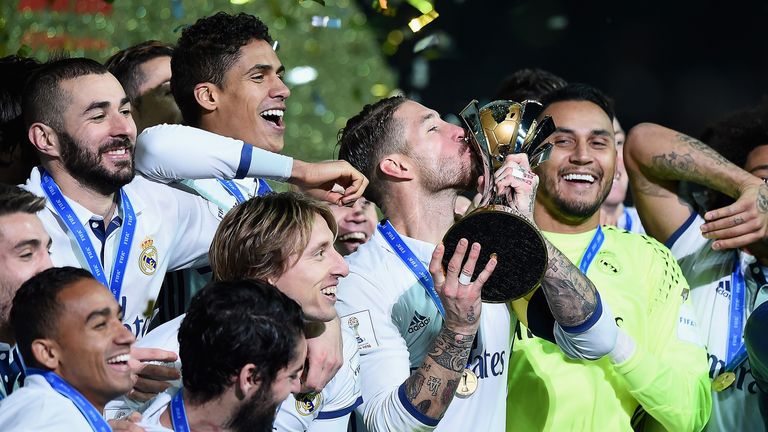 The negative aspect to this, though, is that the team has won a fourth of their games this year in the final 10 minutes. They don't play as a team sometimes, they relax and don't have the intensity at the start of games and then they have to bring on the quality, but they have the quality at this moment in time so that's why he has taken them to where they are.
Barca back to basics as Messi reaches new heights
After a period where they had forgotten that control is as necessary as hitting your opponents with the full force of Lionel Messi, Luis Suarez and Neymar, Barcelona have reverted to controlling games more in recent weeks. If there is a period where the front three aren't playing so well or not scoring, especially Neymar or Suarez, they tended to suffer but it appears they have moved to address this.
Andres Iniesta and Denis Suarez have started two of the last three games together in midfield, leaving Ivan Rakitic on the bench. Rakitic is on the bench because he has some niggling injuries so he is being rested for the time being, he'll be back as one of Barca's three midfielders.
The return of Iniesta has certainly helped Barcelona to be more recognisable, while Messi has just gone up to a new level. Messi is the greatest of all time and the fact Ronaldo has been able to match him, and even been superior in some seasons, shows that what Ronaldo has done has been absolutely extraordinary. But Messi is a step above, as he showed against Espanyol yet again.
He has scored more goals than Ronaldo both with the national team and Barcelona, he has given more assists and is more influential. Ronaldo of course won the two big trophies and that's what earned him a fourth Ballon d'Or.
El Madri-goal!
Villarreal are doing extraordinarily well. Fran Escriba is very similar to Marcelino, so he has continued the same defensive structure and it has been working. Against Monaco in the Champions League play-offs, Escriba had eight players missing but they have all returned with the exception of Roberto Soldado.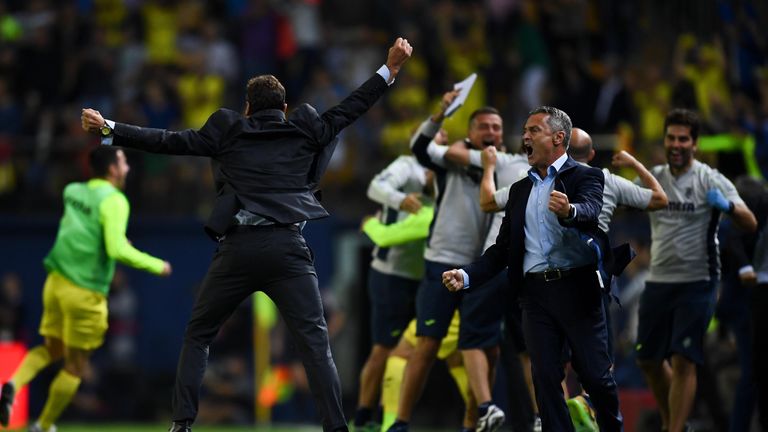 The new players like Nicola Sansone and Roberto Soriano have added a lot, while Manu Trigueros and Samu Castillejo have stepped up and goals are coming regularly. That is why Villarreal are where they are.
Doubts creeping in at the Calderon?
For Atletico Madrid things started to unravel in Milan. In the press conference after the heavy defeat to Real Madrid, Diego Simeone put his future in doubt and as a consequence doubts have crept into the team. Some players fear Simeone may leave this summer but doubts have also occurred over the more offensive style - with Saul Niguez and Koke in central midfield - he has tried to employ.
What Simeone has found is that he needs three central midfielders with one in front that can give an extra dimension to the attack, generally that has been Yannick Carrasco. However, with the goals of Carrasco, Antoine Griezmann and Kevin Gameiro drying up, Atleti have suffered, but they haven't been solid defensively either which sees them finish the year outside of the top four.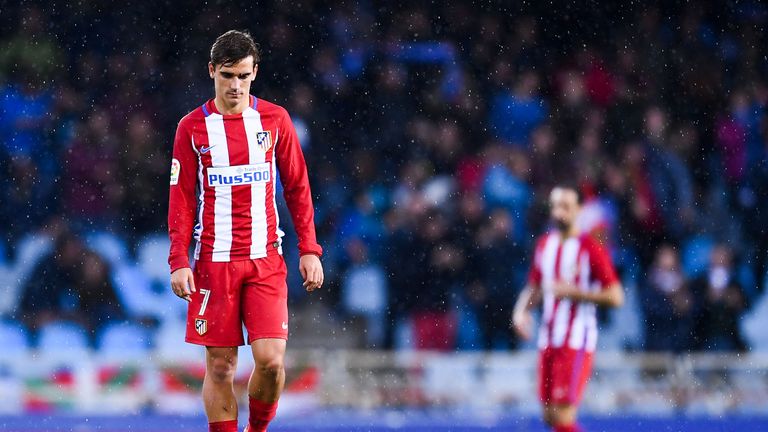 After major tournaments teams tend to suffer with their superstars, and Griezmann is certainly not as strong and sharp as he was last term. They need him to get back to scoring those important goals but there is an equal emphasis getting strong defensively again. Simeone is contemplating rotating some of the key players, we will see if his second string are able to improve matters at the Vicente Calderon.
Sevilla superb under Sampaoli
Sevilla are another side performing superbly. After the 6-4 victory over Espanyol, where they decided to defend with two, they've taken a step back and thought about being more solid. All of sudden things changed.
Goalkeeper Sergio Rico is having the best season of his career, which exudes confidence. Steven N'Zonzi is the perfect holding midfielder, playing that role on his own meaning Jorge Sampaoli hasn't had to bring in a partner for him like he planned to in the summer.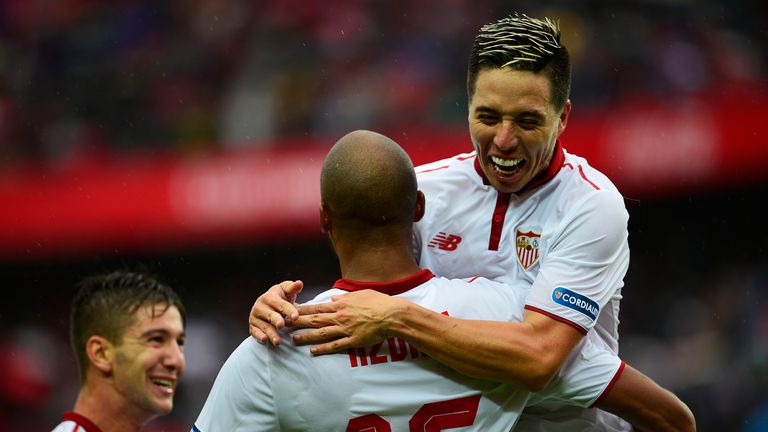 Samir Nasri is playing some of the best football of his career, fingers crossed he remains fit because he is key to what Sevilla are doing. He is loving football again, he had the chance to rekindle his love of the game and he has done so. Then there is Vitolo who is arguably the best Spanish player of the season so far, he adds pace and work-rate up front.
Add that to Wissam Ben Yedder and Sevilla have added goals to their game, they are a team that is working in all directions. The plan is to get a centre-back and perhaps a centre-forward in January. The goals are there at the moment, though.
La Real back among the big guns
Real Sociedad had to leave a transition. They got in Eusebio Sacristan, a coach who demands to his side to have the ball and be protagonists. He is a disciple of Johan Cruyff. Real Sociedad had to believe they had the players to do so.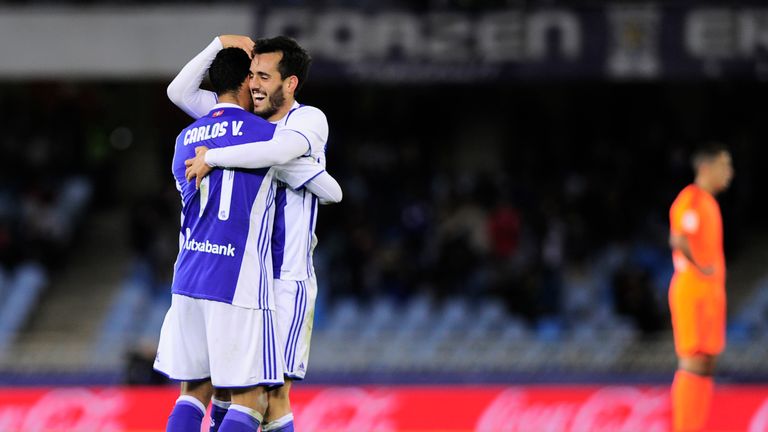 Having come from the David Moyes era, where he wanted the team to play a different way, they needed a transition but he has made a fantastic midfield with Asier Illarramendi, David Zurutuza and Xabi Prieto. Carlos Vela has reached the best level of his career yet again and goals are coming from the strikers, William Jose for instance.
Inigo Martinez is again solid at the back and the full-backs Yuri and Carlos Martinez fly down the wings. Things have been fantastic for Real Sociedad, they've been able to beat the big sides again in what been a spectacular first half of the season, with the exception of the defeat to Deportivo!
Guillem answers your questions!
What are the chances of Arsenal signing Isco in January/summer transfer window? #AskGuillem - @Adamicus89
GUILLEM SAYS: "In January, zero chance."
How long can Sporting hold on to Jorge Mere and are any clubs showing interest in January? #AskGuillem - @garethdavies80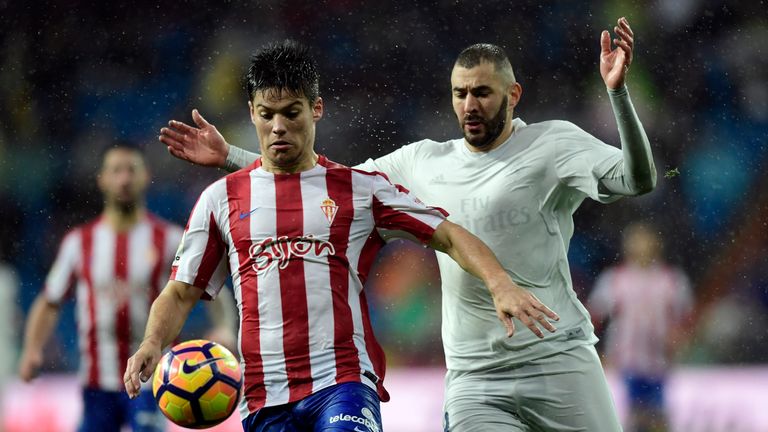 GUILLEM SAYS: "Mere could have left already but he felt he wanted to play at Sporting Gijon a couple of years more. There will be pressure on Sporting to let him go if they are relegated this summer, if they don't they may want to keep him but there may be offers in for him because he will be a centre-back for the national team, that's for sure."
Do you think James will stay at Madrid? Or will he move to the Premier League? #AskGuillem - @Shantanu3196
GUILLEM SAYS: "Real are very upset with James. When the situation is clarified in January whether Madrid can sign players or not his future will be determined. One clear option would be for him to go to PSG, but he says he has offers, mostly from Italy."
Guillem, do you think Diego Simeone would be next Arsenal manager? - @SGrzegorzew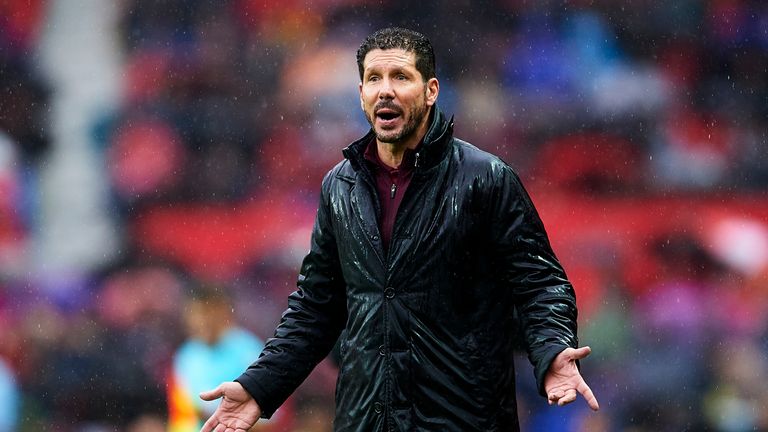 GUILLEM SAYS: "When I get asked this I always say the same thing, Simeone's style couldn't be further from the one Arsenal practice and the squad they have. It makes no sense whatsoever for Simeone to go to Arsenal and I don't think they are after him at all."
Do you think Valencia will get relegated this season? - @Manuelr56364725
GUILLEM SAYS: "It's a sad state of affairs at the Mestalla. They are going to bring in some players and sell some, but they need to sell before they bring them in. Let's see what they manage to bring because, while January signing tend to struggle to make an impact, if they are able to experience they may be able to get out of it. There are worse teams than them after all. Cesare Prandelli, Pako Ayestaran, Gary Neville, it's becoming apparent they weren't the only ones responsible, this club is in disarray and lacking direction."
Any truth in @AntoGriezmann to United in the summer - @PHILKP
GUILLEM SAYS: "He has got offers from the top five clubs in the world but first he has to decide to leave. At this moment in time he is yet to reach that conclusion."