Real Madrid want a European Super League but their criticism of La Liga is harsh, says Guillem Balague in his weekly column. Sky Sports' Spanish football expert also answers your questions on the futures of Sergio Aguero, Inaki Williams and Gareth Bale...
It was a strange situation for Real Madrid this weekend. It was 25 square metres of roof that fell off at Celta Vigo's stadium Balaidos. The winds were huge; there were problems all over the area with the Deportivo game also being cancelled.
Real Madrid pushed for the game to be played. They suggested to play it in Portugal or in Gijon in another stadium and even proposed the postponement of the cup game this week but Celta said no. The intention of Real Madrid was to play because Celta had the idea to use nine non-regulars so that their squad was fresh for the second leg of their Copa del Rey semi-final in midweek.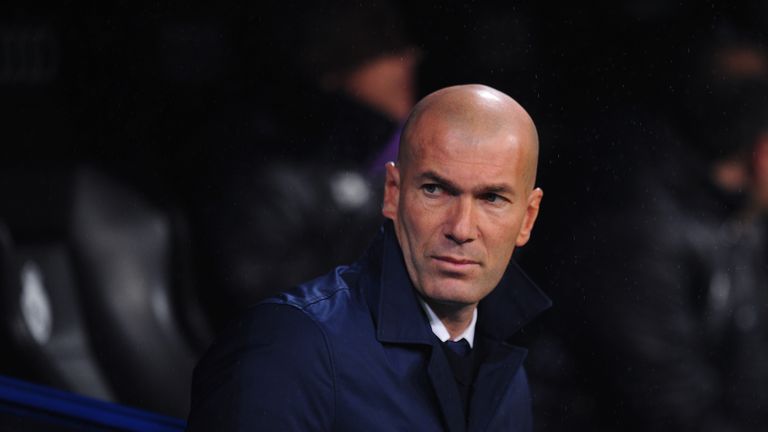 Real also wanted to play because at the moment there is only one date available for the game to be played, which is May 17 if both Real and Celta do well in the European competitions. It may be that Real play three games in the last week of the season.
But like a kid throwing their toys out of the pram, Real Madrid are now leaking to the Madrid press that this another reason to push for the European Super League. It is a little bit of an exaggerated reaction but it is part of the strategy that Real have in place - they want to make it look like the only way forward is the Super League.
They will want a European league to take over the domestic leagues. Not to replace them, but to bring more money in, and have used this opportunity to say: 'See, the Spanish league is not very well organised and we're better off with someone else.'
It's a little bit unfair because the Spanish league, especially in the last five years or so, has its house in order. They are raising more money and the debts have been reduced. The league is more competitive and everyone has more money to buy players.

'Messi best set-piece taker in the world'
Luis Enrique went for more rotation this weekend, which was logical because they are still involved in three competitions. Yet again it worked in terms of results, even though the performance was still not a consistent one across the 90 minutes. It was a good result.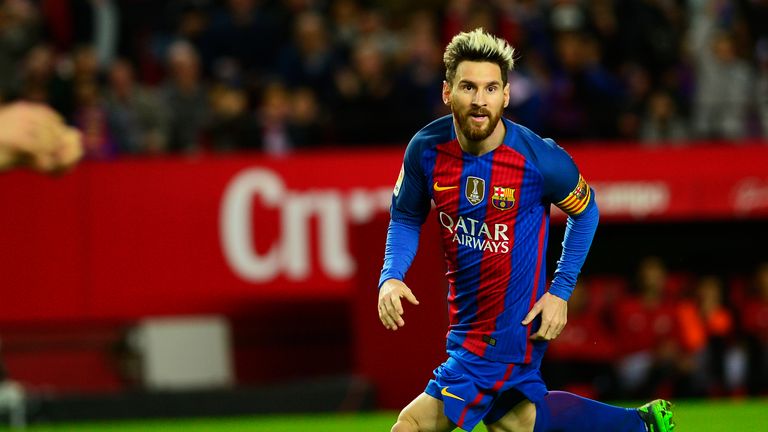 Paco Alcacer scored his first league goal, which is something else for Barcelona to celebrate, and Lionel Messi scored from another set-piece, which makes him the best set-piece taker in the world, just in case he didn't have enough accolades! His accuracy in those situations this season has been phenomenal.
It was also good news that Aleix Vidal scored. It's interesting his situation has gone from him being completely out of the reckoning to actually being in the starting line-up in three out of the last four games. I'll pick up on Vidal again a little later...
Sevilla suffer dip in form
Sevilla had an opportunity to keep pace with the top two but they dropped two points at home, and it is just one point in the last six for them at a key time of the season.
This time, a lot of the blame is for Sergio Asenjo, the goalkeeper of Villarreal, who not only stopped a penalty from Samir Nasri but saved the team as well from a Vicente Iborra header at the end of the game. Sevilla tried in different ways but could not beat a very tight, defensive Villarreal.
New deal for Torres?
It was good to see Fernando Torres scoring twice for Atletico Madrid. His future has not been decided yet. Diego Simeone keeps saying it depends on his performance because he only signed for one year. He doesn't want to be the fourth striker so it is still to be decided what will happen to him.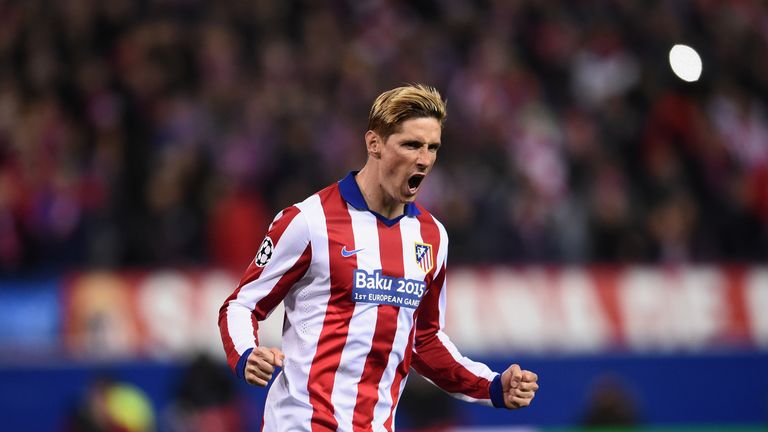 Guillem answers your questions...
If Sergio Aguero does leave, do you think he could be on his way to Real Madrid? (@TamsworthSteven)
Man City need three top strikers and they have three at the moment or with Kelechi Iheanacho, two and a promising striker. What that means of course is if Aguero accepts his new role, I'm sure Pep Guardiola will be happy to keep him because he needs strikers to fight for their place.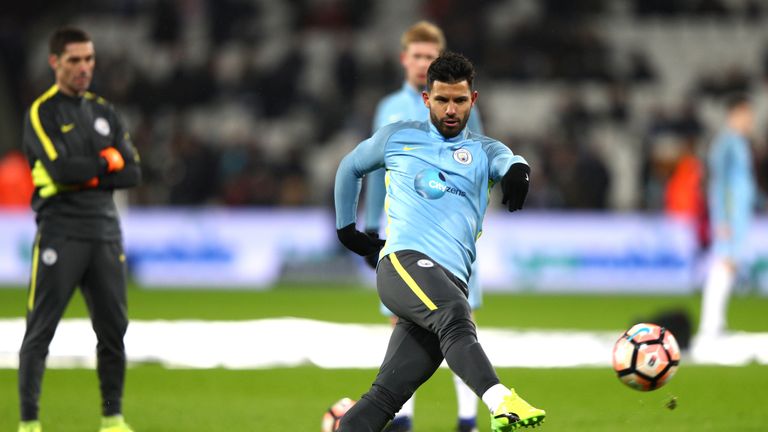 I don't know why people keep insisting that it's either Gabriel Jesus or Aguero. If Aguero accepts his role, he should stay but it is true that he sometimes doesn't look like a Guardiola striker, especially with his work off the ball.
Would Simeone consider a move to Arsenal? Or is his heart set on Inter? (@gooner4ever2348)
I don't understand why Arsenal fans are so excited about the prospect of Simeone when he doesn't represent the style of the club at all. He just doesn't fit what Arsenal is about. Arsene Wenger has to decide his own future with a two-year contract still on the table but a style has been built at Arsenal. Not a very efficient style if you consider their success in terms of titles but a style is in place. Simeone doesn't represent that style in any way.
Any chance we could see Inaki Williams heading to the Premier League this summer? (@JH9ie)
I don't see why he would. He is a top striker for Athletic Bilbao and they don't have many. They cannot sign non-Basque players which means they will want to keep him. With the tax benefits that you get in the Basque country, he should be earning good money with no reason to leave.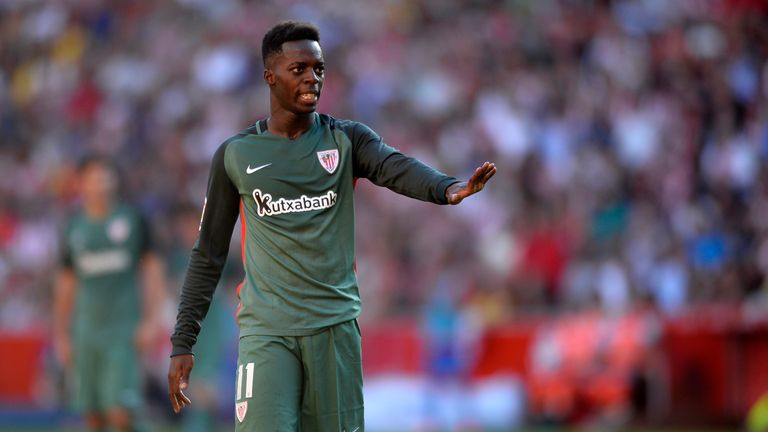 Are Manchester United still interested in Gareth Bale? (@siwcahamancr7)
Manchester United are looking for different targets, Antoine Griezmann being one, because Bale is going to stay at Real Madrid.
Do you think the form by Aleix Vidal will make Barcelona less likely to buy a right-back this summer? (@_RyanBatey)
The idea is for Barcelona to still to buy a right back. Vidal will not take part in the big games - Sergi Roberto will be preferred - but in the long run Luis Enrique is thinking of him as a centre midfielder in Sergio Busquets' position which would mean they still need a right-back.
What's happened to the La Masia production line? The youngest established first team grads are in their mid-20s (@Nathander9)
I have been explaining for two or three years that Barcelona got confused because they had a successful line of players with the likes Andres Iniesta, Xavi and Lionel Messi, or Busquets and Pedro, and they thought that had the formula for success, repeating what they had done in previous years and forgetting what had took them there was a mixture of things.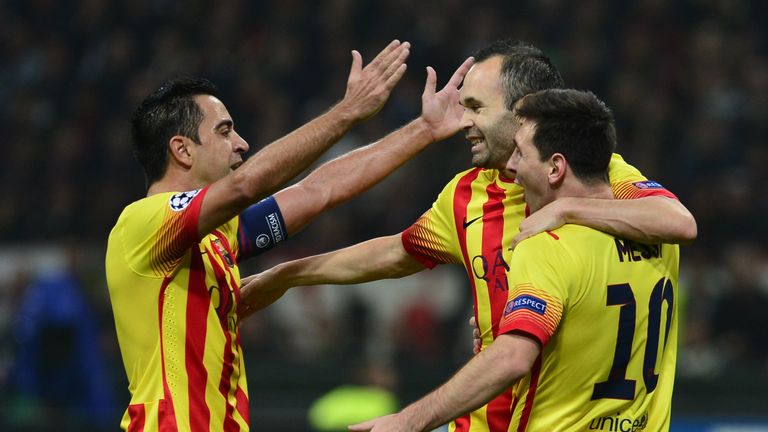 As a consequence, they fell asleep and La Masia has been very disappointing. Only now in the last few years are they trying to change it but again, it is a very complex subject. It seems like they have turned a corner though and under the guidance of Pep Segura among others, you will see the benefits in the next three or four years.
Also don't forget, the generation that I mentioned were unique; it's not going to happen again but they should be producing more players for sure.
Jack Harper didn't make it at Brighton… what's happened at Malaga? He has 5 goals in 5 games... (@richardsonoldie)
He is playing in the third division with Atletico Malagueno - the academy at Malaga - which is the equivalent of the National League. He is doing well there but I think his level is higher than that.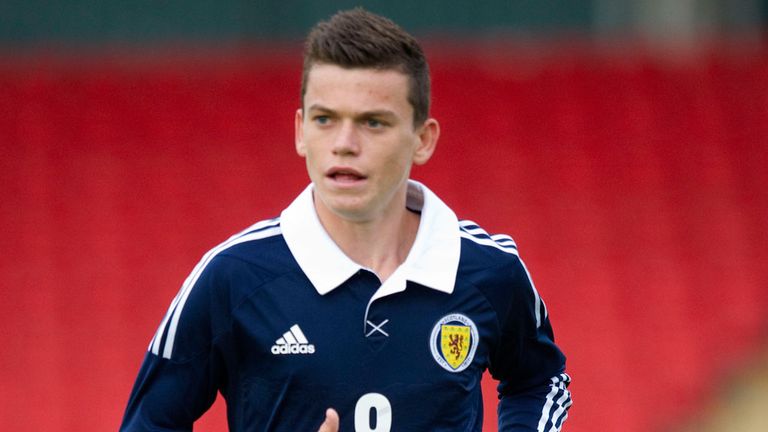 I'm sure he will be given a chance with the first team at Malaga at some point and the chance to play in the first division in Spain. He has to keep working at it though, he is only 20 and there is still a long way for him to go to become a first division player but he is working hard enough to be given that chance.
Which way for Valencia? Relegation? (@young45prime)
They won't be relegated for the simple reason that the bottom three are doing so poorly this season that I don't see them overtaking Valencia but any other year, they would be going down. The situation is very complex, but you can see that it is not all down to the coaches.
Follow Barcelona v Atletico Madrid in the Copa del Rey on Tuesday with our live blog on skysports.com and the Sky Sports apps.