Barcelona, Real Madrid and the latest transfer talk is on the agenda as Guillem Balague answers your questions in his weekly column....
It's that time of the year when the top players involved in the Champions League seem to give a little bit less in the league.
I'm not sure it's a conscious decision, it's probably just self-preservation because they don't want to get injured at this vital part of the season, they do not want to spend too much energy. Around the quarter-finals and the semi-finals of the Champions League, there are fewer niggly injuries and that's not by chance.
Sometimes the effort required to win games just drops a little bit and that was certainly the case for Real Madrid, perhaps even for Atletico Madrid.
Real Madrid show killer instinct
There were three phases to Real's win. They passed the ball and controlled the game, then they lost control of possession, before showing their killer instinct at the end.
It wasn't a 3-0 result against Alaves, who in Mauricio Pellegrino have a manager that maximises the potential of the team. Most people think he is going to renew his contract but I have the impression he won't.
He has offers from other clubs and he has taken Alaves as far as he can. They are in the Copa del Rey final, in the top 10 of La Liga and have managed victories against the likes of Barcelona and Villarreal with up to 12 new players.


Atletico drop off
Atletico Madrid have recovered their strength defensively and they showed that against Malaga. But they seem to have lost the fluidity in attack they had in the past. It may be a consequence of the team dropping a little bit deeper but it could also be the case that they have an eye on the returning Champions League.
The players' focus naturally turns to that and there's a real fear of injuries.


Paco emerges for Barca
Barcelona had a really good game. Luis Suarez was magnificent, both doing his own job and assisting as well. He held the ball up really well, created havoc in the final third and enjoyed his duel with Guillermo Ochoa.
The goalkeeper was excellent for a lot of the match but made a mistake in the way he came out after a wonderful pass by Jordi Alba. That gave Luis Suarez the possibility to lob and he did so superbly.
After the injury to Rafinha, who could be out for a month or more, the other good news from the game is Paco Alcacer played well out of position. He scored one and assisted one on the left side of the attack.
The result keeps the pressure on Real Madrid and the next four games will be key. Real play Atetico in the Madrid derby as well as the Clasico, with the Champions League quarter-finals to contend with too.
It's still all to play for at the top.
Sevilla slow down
Sevilla have dropped off massively for both physical and psychological reasons. Steven N'Zonzi and Samir Nasri have lost form and they are key players.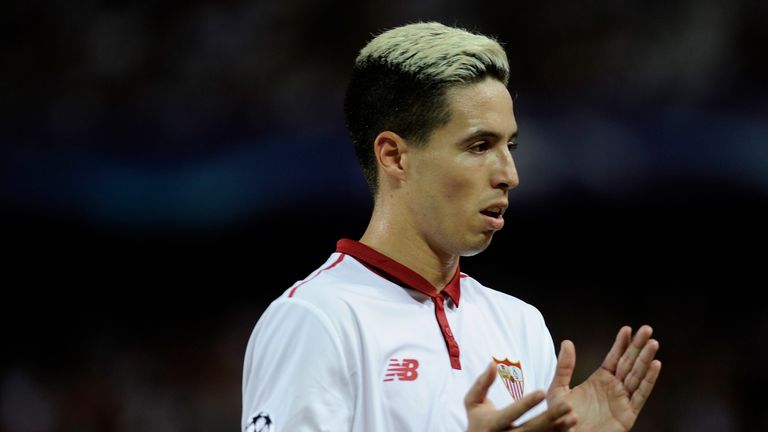 It has left them playing a little predictably with opponents defending deep. That situation requires quick, sharp, incisive play in the final third and Sevilla just haven't managed it recently.
They have failed to win in five games and don't seem to have a striker with the goals needed to challenge further up the table. It's a shame because they have everything else.
After the general success through the season for Jorge Sampaoli, people within the club are now questioning whether he should continue. The president wants him to carry on and to ignore any potential offer from the Argentina national team.


And now for your questions...
Anything in reports Real Madrid are interested in Arsene Wenger either as boss or sporting director? (@goona245)
I can guarantee you that's not the case. They don't want him as a coach or as a sporting director. There was a couple of times a few years ago when Real Madrid tried to get Wenger but it didn't happen. He decided to stay at Arsenal.
Is it true Man Utd want Toni Kroos as part of a player-plus-cash deal for David de Gea? (@Shanatanu3196)
My understanding is there is no link between the two. Real Madrid have enquired about a price for David de Gea and they have done the same to Chelsea for Thibaut Courtois.
They want one of the two but Toni Kroos has nothing to do with the deal. By the way, with Mourinho in charge of Manchester United I see very unlikely that he would let De Gea go.
Are Liverpool keen on James Rodriguez? If yes, do you think they have a chance? (@Mattpaisley1)
Of course they are, but they aren't the only one. Liverpool are realistic and I think they realise James is looking for a different type of team.
But he is leaving the door open to all possibilities because he knows Real Madrid want to get rid of him. He would like to go to a club like Chelsea or Manchester United and he has offers from England and Italy but we will have to wait and see.
How important has Neymar become for Barcelona and do you think we could see him in the Premier League soon? (@emc100)
I don't think Neymar will be coming to the Premier League anytime soon. After two or three years? Who knows. But he will definitely be at Barcelona next season and he's become very important. He's in the best season of his career and I believe he is now only behind Lionel Messi as the best player in the world.
There are some who argue he is even ahead of Messi, but I don't see that.


Will Real Madrid sell Alvaro Morata if a decent offer comes in? (@CraigoooT)
Real Madrid don't want to sell Morata but he wants to go. It's an issue that needs resolving this summer.
Do you think if Manchester City signed Marc-Andre ter Stegen or Keylor Navas, they'd just be another Claudio Bravo? (@dompowell26)
I'm not sure what 'another Bravo' means. You have a player that I think has not been able to deal with the pressure for psychological reasons.
But are you saying any other foreign player that plays out from the back is going to have the same problem? Is that what you mean? I don't think so.
They are completely different goalkeepers anyway. Ter Stegen, Navas and Bravo have got different skill sets and I would not put them in the same boat. Ter Stegen will stay at Barcelona anyway and City are not interested in Keylor Navas.
Any update on the Barca manager situation? (@ablxu)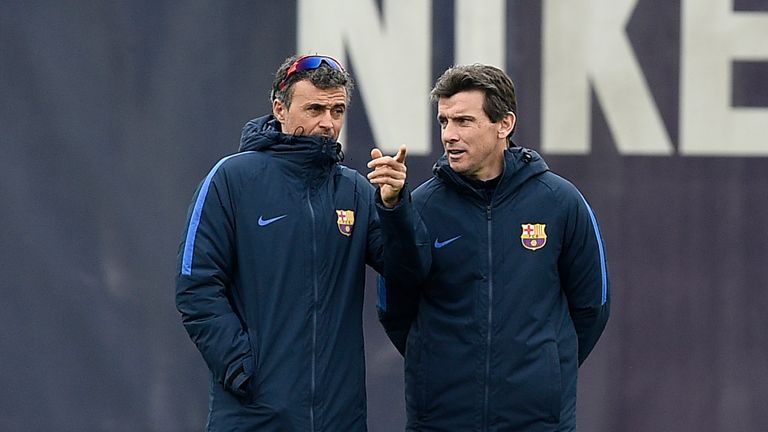 Juan Carlos Unzue keeps being suggested within the club and even some players would be happy if he continued.
I think he would guarantee similar decisions to Luis Enrique but the approach would take Barca closer in style to Pep Guardiola. There would be more possession-based football but he needs the players for it.
There are decisions to be made in terms of the squad because five key players are reaching the age of 30.
Valverde is feeling, 'If they come for me great, if they don't it's not a problem'. But he feels his time at Athletic Bilbao is over. A renewal offer will be forthcoming but I think he feels it's time to move on.