Guillem Balague discusses Lionel Messi's happiness at Barca, Atletico's penalty problem and Real's new main man in La Liga...
Barca's fragile rearguard
Barcelona have conceded seven goals in the last three games and Lionel Messi had to rescue them again against Real Sociedad.
He is only two goals away from 500 and when you consider that's from 575 games, it is truly unbelievable.
He is still averaging more than a goal per game even though he's not a striker anymore. It's an extraordinary season but nobody will notice if Barcelona end it trophyless.
But when I saw him walk onto the pitch at the weekend, I saw someone who didn't appear to be enjoying the team performances or the style of play.
Barca are too weak, they don't defend from the front and the more they track back, the worse they defend.
I was watching previous El Clasicos recently and you can really see their old tactic of pressuring high up the pitch.
If you compare that to what they are doing now, it's almost completely disappeared from their game under Luis Enrique.
The team got a telling off from the coach last week but when Luis Enrique does that, it's basically a last resort.
The division between coach and squad is very big. The players will remain competitive through to the end of the season but I think they will be glad to see the back of him.
They need a new voice in the changing room.
Two sides to the Real coin
Zinedine Zidane made nine changes for the victory over Sporting - he could have made 11 from the Bayern game had Pepe and Raphael Varane not been injured.
What's interesting is the Real Madrid boss is doing what Rafael Bentiez used to do with Liverpool and what Sir Alex Ferguson used to do at Manchester United, especially when Carlos Queiroz was his assistant.
That's to have two different teams, one for the league and one for the Champions League.


Zidane has a league team that plays the ball and keeps possession. They are perhaps not as strong defensively but they can play wonderful football.
One player who has really taken advantage of that is Isco. He has been fantastic recently and after the Sporting game he said he's definitely staying.
That's what he says at the moment and he has an offer from Real but between now and the end of the season he wants to see if Zidane will pick him for the big games.
It looks like Gareth Bale will almost certainly miss out against Bayern Munich. Will Isco step in after playing 90 minutes in the league?
And here's an interesting stat on the Spaniard: In La Liga he is the 11th most used player but in the Champions League that drops to the 22nd most used.
Even Fabio Coentrao has played more minutes than him in Europe.
Atleti's spot-kick woe
Do Atletico Madrid have a penalty problem? It could be a factor as Champions League action resumes. They have missed eight spot-kicks out of 13 taken. It's remarkable.
At the weekend, Antoine Griezmann, Saul Niguez and Stefan Savic were all on the bench and Gabi and Koke were left out but they still were the typically reliable Atletico Madrid.
They have found their best, most in-form version of themselves at this crucial stage of the season.


Diego Simeone has them fully focused and they don't do much more than they have to - but they really understand their strengths and weaknesses.
I will be in Leicester and it will interesting to see if the Foxes' luck continues on Tuesday.
I say luck because if you look back at the games against Sevilla, who hit the post three times and missed two penalties, it was certainly on Leicester's side.
But you need that sort of fortune to advance.
I've no doubt it will be very competitive at the King Power but Leicester will need to be lucky again to move into the semi-finals.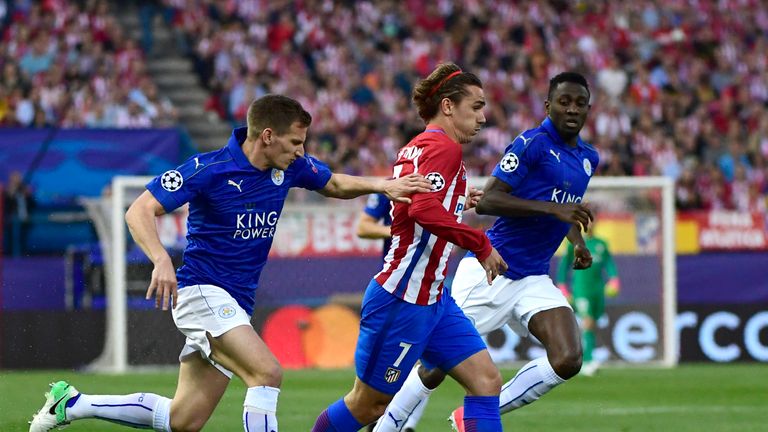 And now time for your questions....
Will Griezmann leave Atletico to come to the Premier League? Don
The situation has not changed. He has agreed nothing with any team and Atletico think he will stay. The fact that Simeone is staying will help his decision. Atleti want to reward him with an improved contract and a bigger buyout clause.
Inaki Williams to Liverpool; is there a possibility? Armir
He was followed by Liverpool and has a €50m buyout clause. I'm not sure any team would be willing to pay that right now because he has not proved that valuation.
He is in no rush but he is certainly looking abroad should he move.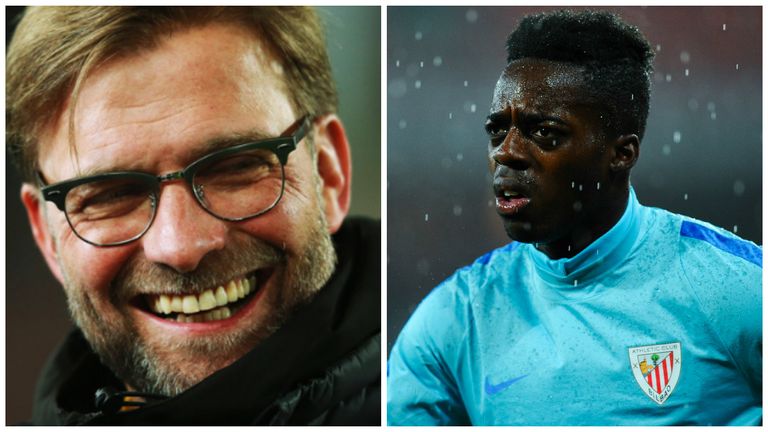 When is Bale expected to be back in training? And are Real looking to sell him in the summer because of his injuries? Sheryar
They are not looking to sell him in the summer. Florentino Perez wants him to succeed and that's a big factor.
He's not really injured at the moment but Real are being cautious.
He told me after the first Bayern game it's just a niggling muscle complaint but club and player are conscious it could become something serious if not handled correctly.
I think he will be missing against Bayern but should be in contention against Barcelona.
Do you think that Real Madrid will sign Kylian Mbappe this summer? Tev
The story around Mbappe is he wants another year in Monaco. Having said that, a huge offer would turn his head.
Every big club you can name has approached him but nobody has convinced him yet to move on. It's one to watch and it will be a big talking point over the summer.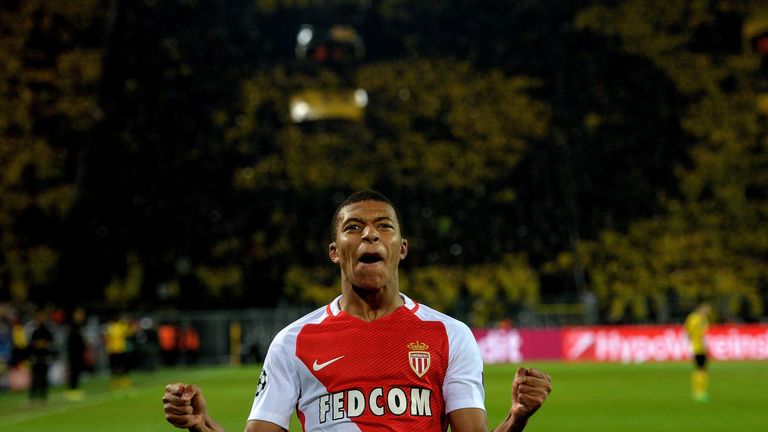 We have all seen Isco play and we'll agree he's super talented but why doesn't Zidane play him more often & in big games? Elvis
He hardly plays in the Champions League and it's down to the fact he's more a forward than a midfielder.
He is proving to be very useful at this stage of the season and he seems extremely motivated.
For Zidane's La Liga XI, he is the perfect leader. But when it comes to Zidane's first-choice XI, he is second string to BBC.
Is Jorge Sampaoli going to the Argentina national team in the summer? Gurpal
He said he has not agreed anything with Argentina but he is very tempted. I know he is concerned by the situation within the Federation.
He feels there is a lack of authority and order in that house but he is very attracted by the opportunity.
The AFA president recently travelled to Spain but that was to talk to Messi about appealing his four-match ban.
Sampaoli has been offered the job but nothing has been finalised yet.
With the upcoming El Clasico, could you see it as a defining game for the La Liga title race? Ciaran
Yes, and it is so exciting when this happens - it should take the game to another level.
In a way Real are quite predictable because you know where the danger will come from; instead it is the talent that makes them unpredictable.
It only takes one inspired moment and that's impossible to defend. As Xabi Alonso said recently, they walk onto the pitch for every game expecting to win.
That kind of confidence is such a Real Madrid trait and you feel they have it right now.
In the other dugout, Barcelona have self-doubt. When they talk about coming back against Juventus you don't get any real sense of conviction.
They are not playing well, they are conceding too many and it's making it increasingly difficult for them to achieve their aims.
What's the perception of Tony Adams over there in Spain? Jimmy
A lot was made of his press conference and the resulting video of his training session. I fear he's impacted his credibility a little bit.
He is very sensible and intelligent when it comes to leading a club behind the scenes but I don't think he needed to try and salvage an impossible situation.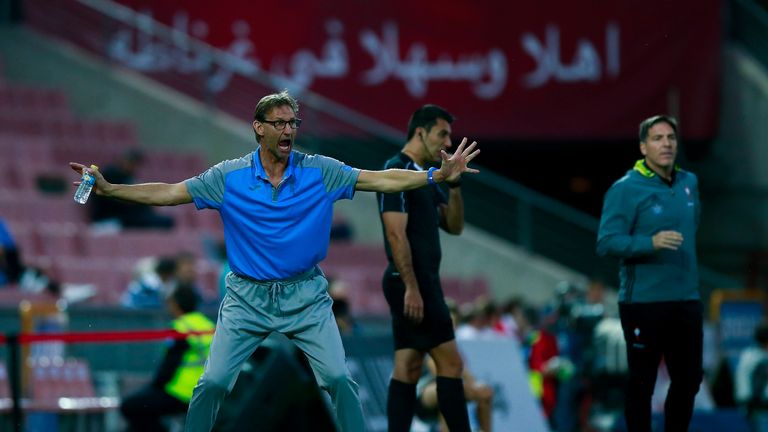 The problem he has at Granada is not poor attitude or a lack of application, it's about quality on the pitch.
He won't have time to influence that and he doesn't have the experience for it either. I don't think he should have taken the job.
How will (tactically) Barca shape up for El Clasico with Neymar suspended? Jon
Paco Alcacer now looks full of confidence. He works hard without the ball and has been contributing to the team in terms of goals and assists.
He will be wide with Luis Suarez down the middle and Messi doing his thing. Neymar would add more but for Barcelona the problem is not Neymar or Paco Alcacer or Andre Gomes or Javier Mascherano.
The problem is a collective one and I don't think they can raise their level in the big games. The PSG match was the exception rather than the rule.
History suggests you should take more from the 3-1 defeat at Man City, the 4-0 defeat in Paris, the 3-0 loss to Juventus away. Let's see what happens at the Bernabeu.