Guillem Balague runs through five things coming out of Spain this weekend after wins for Barcelona, Atletico Madrid and Real Madrid in La Liga.
Barca warmed up for their Champions League clash with Chelsea on Tuesday with a 2-0 win away at Eibar but their cushion at the top remains seven points after Atletico Madrid beat Atheltic Bilbao 2-0 at the Wanda Metropolitano.
Real Madrid saw off Real Betis 5-2 in a thrilling game on Sunday evening but there's still talk of Zinedine Zidane's future at the Bernabeu.
Finally, there's positive news from Griona as their fairytale season continued with a 3-0 win over Leganes. So, without further ado, here's Sky Sports' Spanish football expert Balague to dissect the weekend in La Liga…
The end of BBC?
Starting with Real Madrid, are we seeing the end of the Karim Benzema, Gareth Bale and Cristiano Ronaldo combination?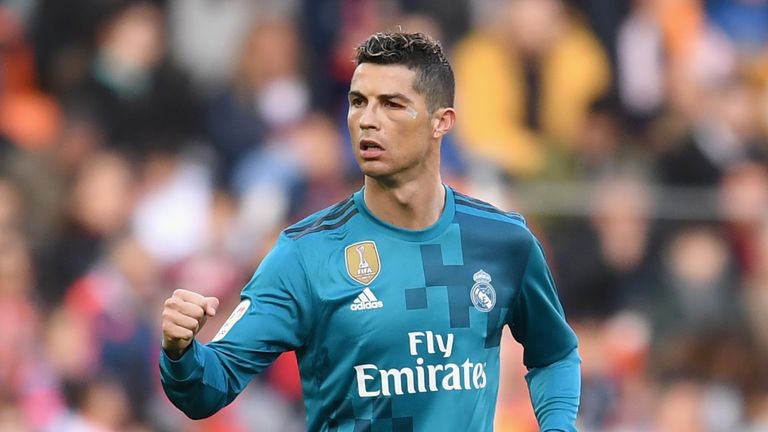 Bale did not start against PSG, Benzema did not start against Real Betis and we are talking about a side that tends to use 4-4-2 in the same way that they did at the end of last season, coinciding with the injury to Bale and the inclusion of Isco. It's now Marco Asensio, who made the difference for Real Madrid against Betis by scoring twice, that's being used. He also made a huge impact against PSG with two assists and what the Spanish press are saying unanimously is that he deserves to be in the team.
The decision is who do you leave on the bench? Benzema or Bale? There's argument on both sides.
In the case of Benzema, people are saying if you are going to play two strikers it's better to play Cristiano Ronaldo and Benzema because of course the Frenchman links very well with Cristiano. He moves around, sometimes becoming a midfielder and works hard enough to recover the ball (sometimes, but more than Ronaldo anyway). However, he's only scored three goal in the league this season, one of them the fifth goal against Betis.
How about Gareth Bale? Since he's returned from injury he's played 12 games and he's only been in the starting line-up on seven occasions.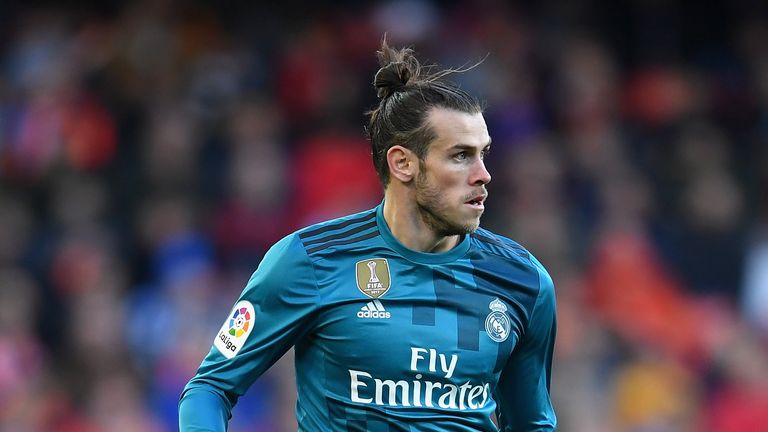 A lot of people don't have a lot of time for Bale in Spain and they are saying he doesn't deserve to be there, he doesn't work hard enough to recover the ball and he doesn't link that well with Cristiano. There seems to be almost a campaign to get rid of him - people need new faces I guess. But for me, he is the type of player, like a diesel, that takes a while for it to work but once it does work, it does make a difference. Are the fans willing to wait for him?
The problem is that if you've already got Ronaldo choosing his moments in the season, and now he's got 10 goals in six matches, he smells the glory and he will score the goals when needed, can you afford to have two more players that only raise their level at the time of the Champions League? That's the question for Zinedine Zidane, but is he going to be at the Bernabeu next season to answer that question?
Zidane era coming to an end too?
This is my second point and it's still on Real Madrid.
Zidane is starting to send signals that the Real job is very demanding and after two and a bit years it's perhaps time to rest. He hasn't said this to the club, he hasn't said this to anybody but he already said in midweek that the demands are huge at a place like Real Madrid. Amazingly, after the game against PSG, Sergio Ramos said don't be surprised if Zidane leaves at the end of the season.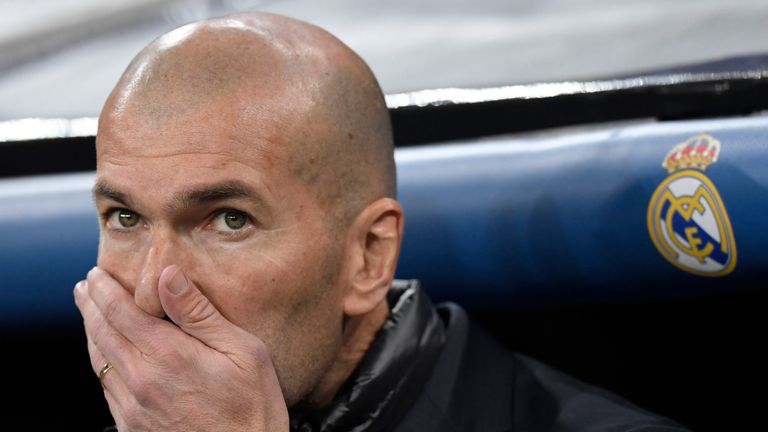 The reason will be a similar story to the one when he was a player. As a player he left one year before the end of his contract and, if he does leave now, it's because what else is left for him to do as Real boss?
To get the best out of Real Madrid in the long competitions you need somebody who is on top of the players all the time, someone who creates different formations and comes up with new answers to the problems, and I think Zidane is not that kind of coach. Plus someone who ruffles feathers, and the French coach does not like to do that.


He is a coach that manages the squad very well and he's quite clever in the way he deals with the superstars, making sure everybody is involved. That means he has a strong core of players that will do anything for him, but does he have enough energy to continue after next season?
It's a question mark the club is aware of. They haven't been told as much by Zidane but they are looking at possibilities.
Everybody in Spain is mentioning Mauricio Pochettino but I keep saying it just doesn't make sense. He's taking Tottenham into a new stadium and a new era. There's a plan there and of course he has no buyout clause so Real would have to convince Daniel Levy to let him go. It doesn't make much sense in my eyes.
There's Joachim Low, for instance, but I'm not sure the German Football Federation would let him go and Jurgen Klopp has even been mentioned. Klopp will stay at Liverpool though because he's somebody that wants to stay for seven years at Anfield as we read in the Raphael Honigstein book.
That means Real will have to look elsewhere.
Girona's story continues
Girona have picked up 34 points already this season which, if this season goes the way of last, they are guaranteed to stay in La Liga. That is their number one target but they are also looking further than that. They are looking towards the European places in their first ever season in Spain's top flight.
How are they doing this? A lot of people may think their link to Manchester City may help but in fact it hasn't really. All the players, apart from one, who have come on loan from City haven't made much of an impact. The only one is Pablo Maffeo, who has played regularly, and when he does feature - makes an impact.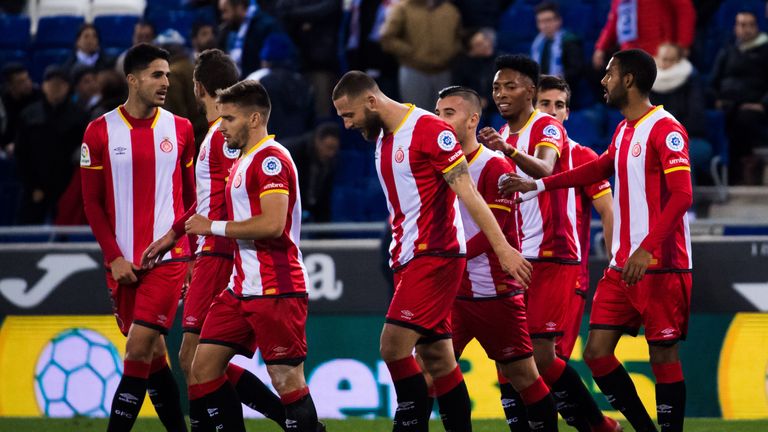 What it comes down to for Girona is Cristhian Stuani for instance, who is scoring for fun. They also have a midfield of Pere Pons, Alex Granell, Portu and Borja Garcia and that quartet have done everything Pablo Machin has asked of them. This is a team that plays in a 3-5-2 formation that not everybody has been able to counter-attack and that has meant getting points off Atletico Madrid at the Wanda, beating Espanyol and generally just making a huge impact like beating Real Madrid at home too.
It has been a fantastic season so far for Girona. They have actually become the second best team ever to be promoted in the history of La Liga. The first was Almeria that was run by Unai Emery. That was a very strong side so well done to Girona and it's a fantastic story.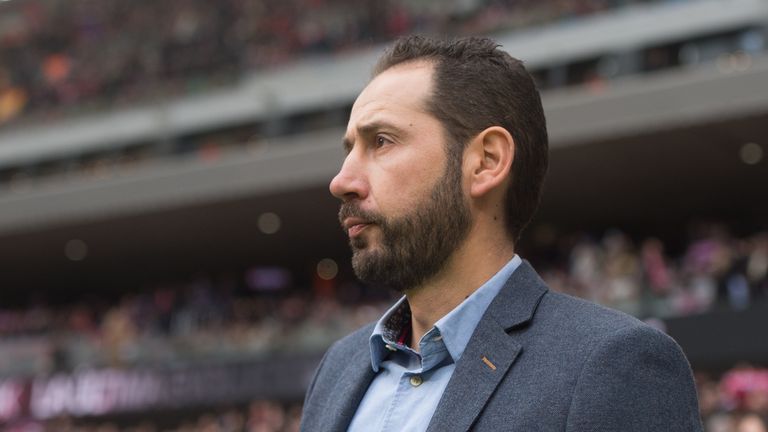 The captain, Eloi Amagat, made his debut in La Liga this weekend and he is the only player ever to have played for Girona in the third division, in the second division and also in the first division. He's the only one to have not renewed his contract. He will probably have to retire at the end of the season or move on, but everybody else is on a long contract at the club so the plan is to keep it going.
Yes, with the help of City - if they have players that they can send on loan - but they don't use City as the only solution to problems. They are doing fantastically well, and that's mainly down to Machin, to the technical secretary choosing the right players and to a team that believes in their ability.
Barca ready for Chelsea
Barcelona face Chelsea at Stamford Bridge on Tuesday in the Champions League so it's a good time to have a look at what Ernesto Valverde has done to the side. First of all, he's brought the club a sense of calm.
Valverde is a manager that knew Barcelona very well from his time as a player but he's also played against the club on numerous occasions too. He knew what was necessary to keep things going at Barcelona and that was a sense of calm, which he's applied from day one. He applied it when they lost to Real Madrid in the Super Cup and he even applied it when Neymar left to join PSG.
He thought 'What do I have and with what I have I'll do what I can'. The fundamentals of the 4-3-3 have been abandoned and there's not much debate about the style. Everybody realises that without Neymar the 4-3-3 formation wasn't always going to be the solution, especially with Gerard Deulofeu - who has now left - failing to nail down the position on the left and Denis Suarez, Arda Turan (who has not even played) or Dembele (trying to find his feet and affected by injuries) doing exactly the same.
For Valverde, it's been a matter of using an extra midfielder, sometimes Paulinho, sometimes Aleix Vidal, who can play further forward as well. The rest of the team with Sergi Roberto and Jordi Alba on the flanks and Samuel Umtiti, who is becoming one of the best centre-backs in the world alongside Gerard Pique. Then there's Ivan Rakitic and Sergio Busquets as holding midfielders but sometimes Rakitic plays further forward with Andres Iniesta in the big games.
Finally, there's Luis Suarez and Lionel Messi, who have formed one of the most lethal partnerships in the history of the game. They have given each other 26 assists, that's 52 goals that have been scored thanks to the link between Messi and Suarez on top of the goals that they score themselves. All in all, those 10 players are guaranteed a place in the starting line-up and let's see whether it is Andres Gomes or Paulinho who joins them against Chelsea.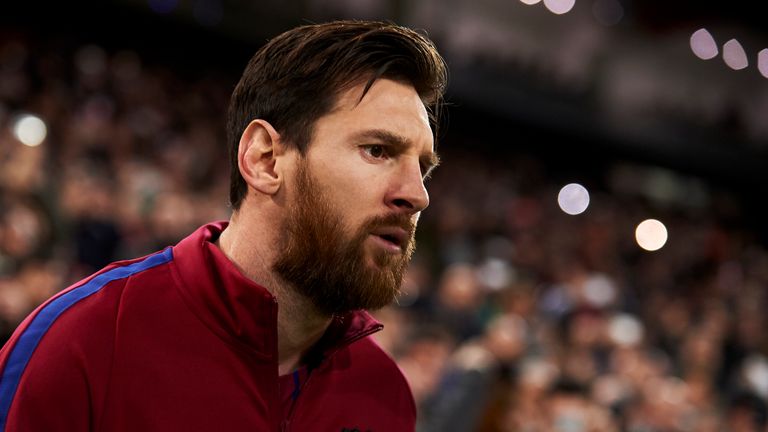 Generally, this is a team that knows what Valverde wants to do and what's also key for this side is that Messi is happy. He feels he is a leader on and off the pitch and the whole team plays around him. He has not scored in the last five though and of course he hasn't scored in any of the eight games that he's played against Chelsea.
He's also not scored in eight games against Thibaut Courtois. If you'd rather Messi played as a Chelsea fan because of those stats I'd suggest that wouldn't be a good idea. It's never a good idea to provoke him because he is ready for Chelsea and the Champions League, and ready to make the impact we've already seen from him over the years.
Atletico continue to push Barca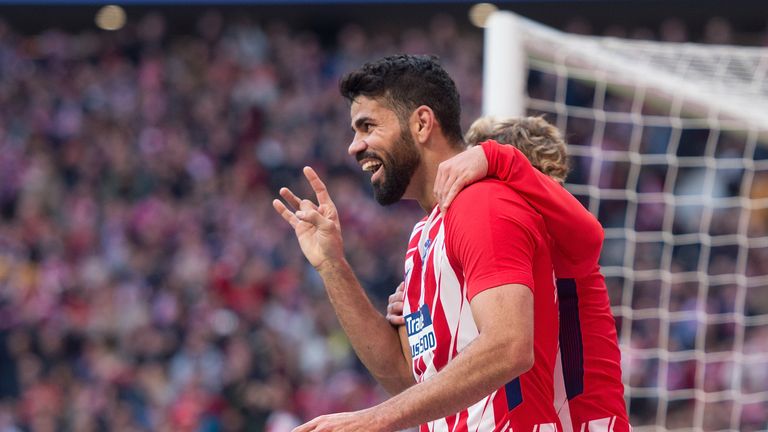 Atletico Madrid continued to put pressure on Barcelona at the top of La Liga with a 2-0 win at home to Atheltic Bilbao at the weekend. They are seven points behind the league leaders and that's whilst they are going through a transitional period.
It's quite interesting to see the likes of Sime Vrsaljko on the right side of the defence in place of Juanfran, Thomas Partey and Angel Correa in a midfield that has got Koke wide and Saul Niguez as well. A young team again, hungry too. Of course, Diego Costa and Antoine Griezmann are the ones up front.
With this Atletico Madrid, which has got three or four changes from the side that were so successful two or three years ago, you still get a side that are defensively the best in Europe. They have only conceded nine goals and that tally is the best ever for La Liga.
They are doing it the way they have always done it and now Costa is scoring, Griezmann is also scoring and they are defending well. Therefore, they will push Barca right until the end in the race for the title even though they are still renewing and recycling their squad and team which is impressive.