In his latest column, Guillem Balague pays tribute to Andres Iniesta and Fernando Torres as they leave La Liga, gives an update on Unai Emery to Arsenal plus hands out his end of season awards...
After Barcelona's game on Sunday, Iniesta stayed at the Nou Camp until 1am, taking pictures and reflecting on the pitch, sitting on the grass. He actually finished the season as a regular starter, not just a veteran, but as someone who was crucial to Barcelona this season. Finally, Spanish football are giving the homage to the people that deserve it. Until now, it was a bit of a send-off in the last game and that was it, but the likes of Iniesta, Torres and Xabi Prieto at Real Sociedad, they have got the sending off they deserve.
Iniesta was the best midfielder for Barcelona this season and that's an important point to make because there is still Lionel Messi, Sergio Busquets, Gerard Pique who looked for him so if you take that out, and suddenly, the midfield of Barcelona becomes very weak. Arthur Melo, who may or may not arrive in the summer, is not the solution and neither is Philippe Coutinho who is more of a forward as I have been saying all along.
Are Barcelona going to become, like with Neymar and especially after the arrival of Antoine Griezmann if it happens, a team parted in two? The only person who can sort that out is not a new midfielder coming in but Messi becoming more of a midfielder like this season.
Josep Maria Bartomeu dreams of a Barcelona like Bayern Munich with Carlos Puyol as director of football, Xavi as manager, Iniesta as more of an ambassador and Gerard Pique as president - quite clearly, this is where they are trying to work towards that this generation that made Barcelona the best team ever will stay on in different roles from now on. First, Iniesta will announce in the next day or two where he is going. It looked like China but now it seems like it will be Japan, but in any case, it is the end of an era.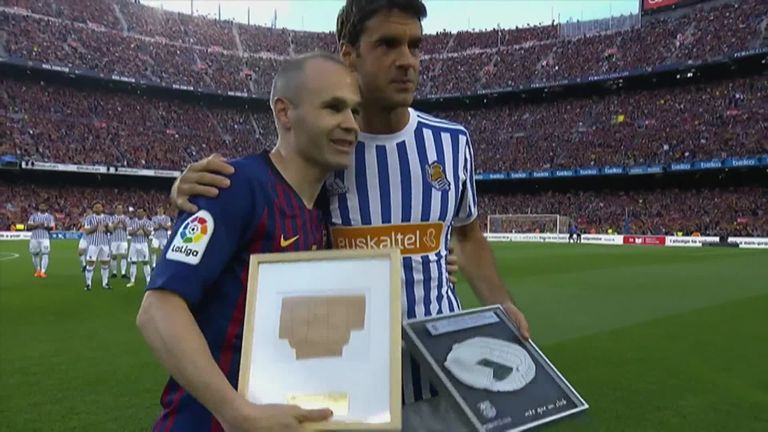 So is the departure of Fernando Torres. He was fantastic in his speech, if you got the opportunity to listen to it, he said things like what his grandfather gave his was the opportunity to be an Atletico Madrid fan, he thanked his coaches for allowing him to make mistakes - of course, he has learnt from them - and he also said thank you for so much and apologies for so little in terms of how little he feels he has given to the club considering how much he got from them. His return almost filled the Calderon during his presentation and the departure was what everyone was looking forward to - they wanted to be part of the wonder.
Torres and Iniesta are the beginning and the centre of that climax of the new Spain. Torres scored the winning goal that won the Euros in 2008 and Iniesta scored the World Cup-winning goal. Even though they represented two different ways of understanding football - Iniesta with more possession and Torres being more direct - they represented our football in a wonderful way. They are both great people, great personalities, great leaders and it is a reminder that as a footballer, you shouldn't forget that you have to be respectful and you are an idol for kids - neither of them forgot that.
Emery in Arsenal talks
Manuel Pellegrini is close to agreeing a deal with West Ham, Rafa Benitez is the other candidate of course, and Unai Emery is in London having conversations with Arsenal. Arsenal have talked to Mikel Arteta and Emery, and he now seems to be the No 1 candidate but I would say that we will have to see what decision is made at the end because they both have enough arguments to become the number one at Arsenal.
Emery was voted as the best manager in Ligue 1 and of course, he has a fantastic CV at both Sevilla and Valencia. He has got a touch of Diego Simeone to him in terms of his manner in training and with his players, nutrition and a lot of things that make someone a top athlete. He is more flexible tactically than Simeone and he is not obsessed with possession.
He maximises the potential in his sides and with PSG, what he has found is a club - especially in the last year, affected by the hurricane that is Neymar, so he had to deal with him as a star, treating him differently while still making the best of what he had. Edinson Cavani has shown his best qualities under Emery, and they won all the domestic titles since he has been there. He speaks English but he has to improve on that and even though he had offers from clubs like Real Sociedad, he has been waiting for an opportunity like Arsenal.
End of season awards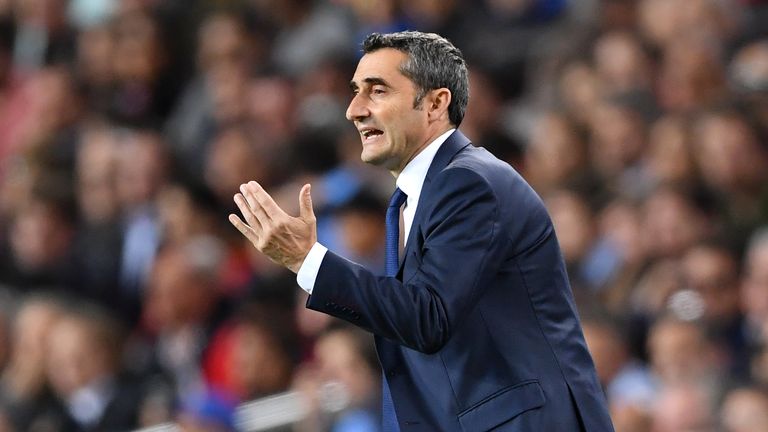 Manager of the season - Ernesto Valverde
When he came to Barcelona, they sold Neymar and lost against Real Madrid in the Spanish Super Cup but he managed with common sense, intelligence and empathy to lead this team to a fantastic double.
Player of the season - Lionel Messi
In a season which had been coming, he decided to take on the role of Iniesta when he was missing, Neymar when he disappeared and he has been the best goalscorer in Europe which means he has continued to be Messi. He has also been more influential in the midfield, a lot of the football goes through him and perhaps we will start to see more of that with the departure of Iniesta.
Young player of the season - Goncalo Guedes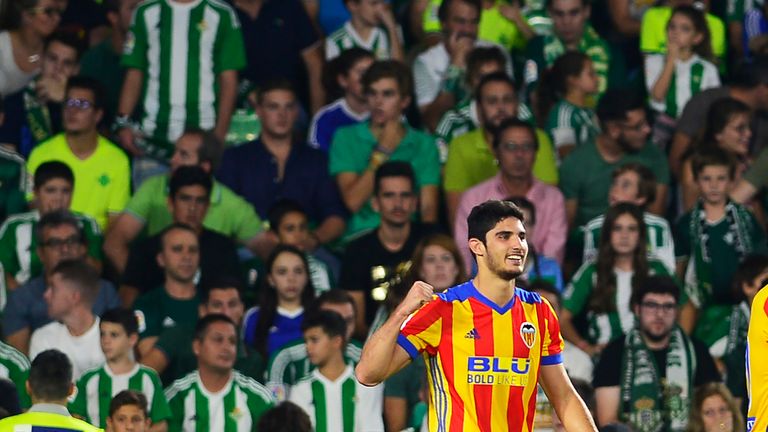 He has helped the team to get into the Champions League again. That combination of Matteo Alemany in the offices and Marcelino has been complimented very well by the players on the pitch who have improved. Guedes scored six goals in 41 games, but he has represented the brand of football that Marcelino wanted - very direct, very brave and a great dribbler - but now the loan from PSG finishes so it is not clear what is going to happen to him.
Ones to watch...
It will be a busy summer, of course, and Messi has spoken about Griezmann and says he wants the best players to be at Barcelona so it would be great to have him. Everything is getting close to Griezmann moving to Barcelona.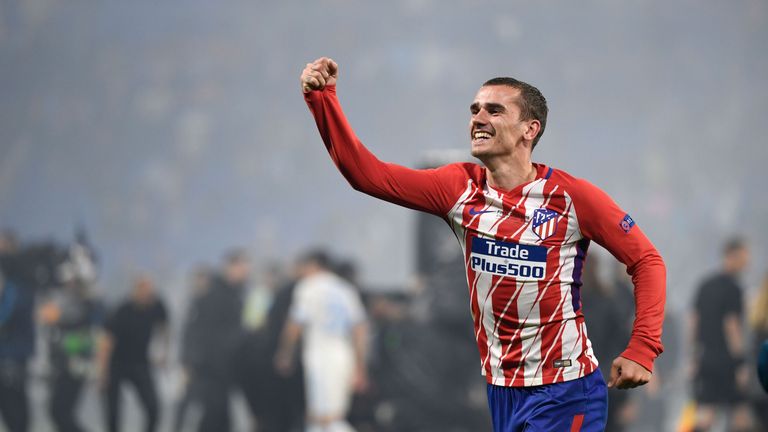 Gareth Bale has scored five goals in the last 20 days which gives him more credibility to line up in Kiev. I think it will be Karim Benzema or him with Isco playing but you never know with Zinedine Zidane. I think Isco will be important in terms of controlling the game and Zidane will have to determine whether it is Bale or Benzema who accompanies Cristiano Ronaldo up front.
Stoke want Quique Sanchez Flores, Hugo Mallo of Celta is wanted by Inter and Napoli and Brighton want Florin Andone of Deportivo. These are just little stories that will be developing in the next few days.