Cristiano Ronaldo will have a big influence in Champions League final, says Guillem Balague
Last Updated: 22/05/18 1:44pm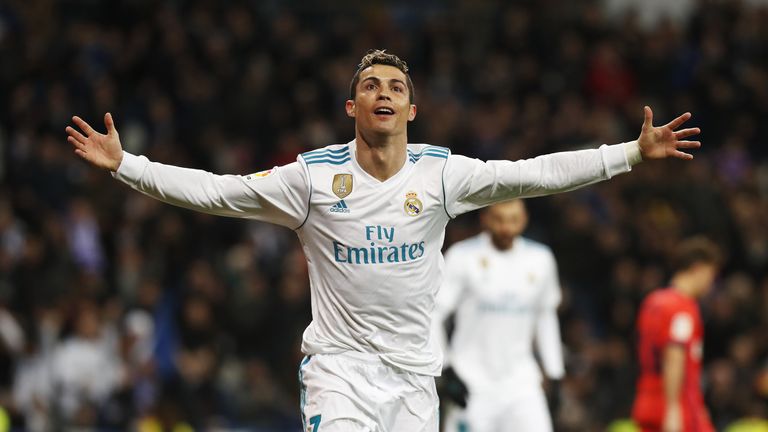 Cristiano Ronaldo is the man for the big occasion and will have a big influence on Real Madrid's Champions League final against Liverpool, says Guillem Balague.
Ronaldo has scored 15 goals in the Champions League this season as he looks to lead Zinedine Zidane's side to a third straight European crown, with Liverpool in their way on Saturday in Kiev.
Though the 33-year-old's form in La Liga had dipped in parts this season, Balague firmly believes Ronaldo is the man for these big occasions, and says Real's style of play will be geared around him.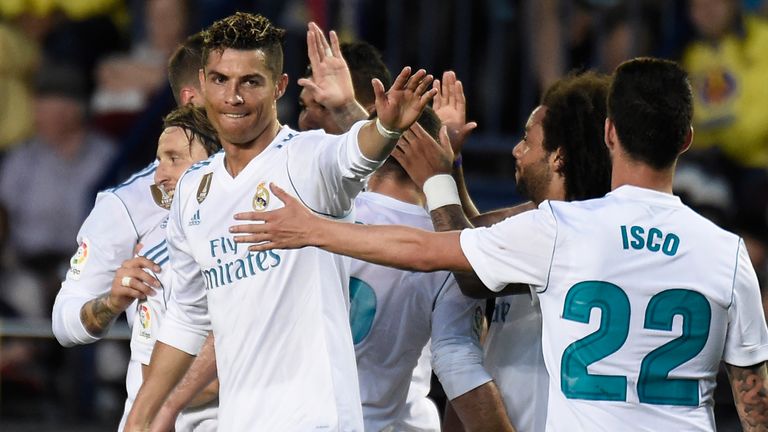 "It is interesting because at the beginning of his career, there were enough clues to suggest Ronaldo was missing in big games.
"Perhaps we were demanding too much because we were seeing so much during the league, and during the big occasions he went missing sometimes.
"There are other times when he wasn't responsible for that, like when he was used up front as a No 9 on his own by Sir Alex Ferguson, you depend on service and he wasn't particularly happy being a No 9.
"But that era is now gone and he is the man for the big occasions and he will be again. He will have a lot of influence of course, partly because now Real Madrid are geared to play for him.
"He is the one they look for, he starts counter-attacks and he is also at the end of crosses and moves and he is the man that takes Real Madrid to the next level. I'm sure he'll have the opportunity to do that."
Real are favourites to win their 13th European crown, but Liverpool have shown this season they can blow away opposition in quick spurts when on their game.
Balague believes the game is ultimately a toss-up, but says Real know how to control a lead more effectively than Liverpool.
"I spoke to Jurgen Klopp last week and he was saying that he didn't think Real Madrid did not deserve to go to the final.
"If you look at the semi-final, Bayern Munich had a lot of chances and what he is trying to say is that Real Madrid have got the players that can win a game at any second and of course, Ronaldo is the best at that.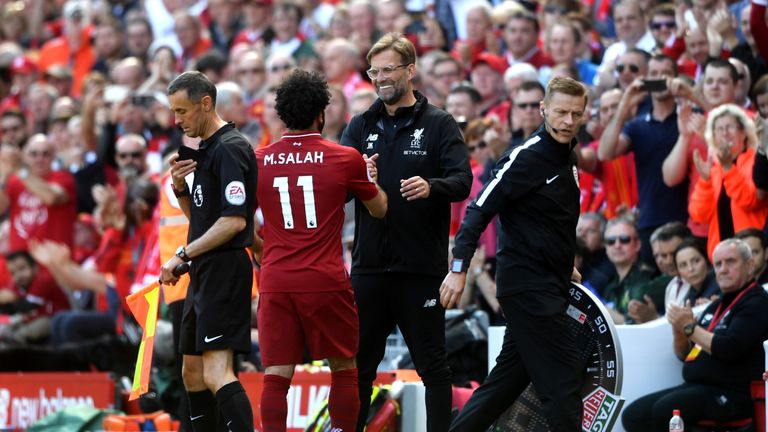 "Real Madrid don't need to play well to win and I think in Kiev, you will see those qualities. It is a coin in the air, this game, it could well be that Liverpool start on the front foot and score a couple of goals.
"But I don't think the game is then finished. Perhaps it was the other way, Real going 2-0 up, it would be finished because they know how to control these games. But, bottom line, it could go either way and it is so difficult to predict."