Real Madrid's season a disaster even if they win Champions League, says Guillem Balague
Last Updated: 21/05/18 10:45pm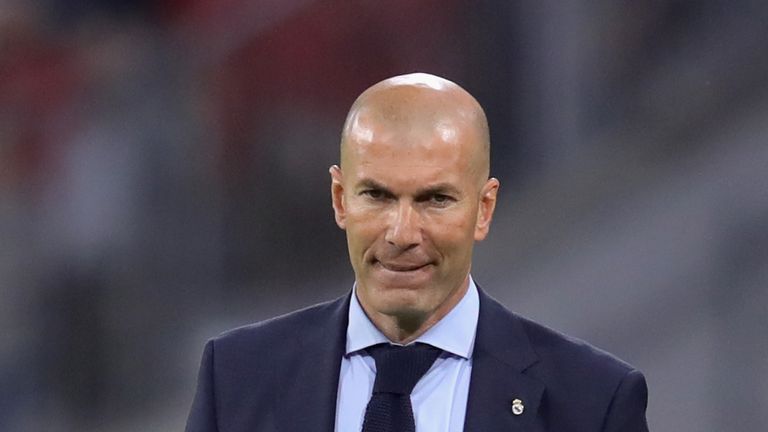 Guillem Balague told the La Liga Weekly podcast Real Madrid's season has been a "disaster" even with a Champions League win.
Zinedine Zidane's side have been off the pace in La Liga most of the campaign, having lifted the title last year, but are in their third consecutive Champions League final, against Liverpool on Saturday.
But Balague said such a limp performance in the league, coupled with a Copa del Rey exit to Leganes, leaves their season irreparable regardless of what happens in Kiev this weekend.
He said: "Real Madrid's season is a failure, from the point of view of: 'What have you got?' A young squad, quality players, Cristiano Ronaldo, having just won everything to being out of the competition for the league from December!
"It is considered, if nothing else than by Zidane himself, a failure, that he hasn't been able to turn the work he has put in with these guys into wins when it mattered.
"But in the same way Messi has hidden a lot of cracks ta Barcelona, a Champions League win would definitely be sold as a successful season."
Balague said the final itself would be tough to call - but came down to how Zinedine Zidane managed to ready his side for the threat of Liverpool, who have been rampant with their goalscoring throughout the season.
"I think it's going to be won or lost up-front, from Liverpool or Real Madrid," he said. "I think it will be decided by what Zidane does. Liverpool are happy to counter-attack, they'll have Milner and Henderson and they will be patient.
"Once they get the ball back, where's Casemiro? Where's Carvajal? Where's Marcelo? If it goes 2-0 to Liverpool, it's not game over because it's Real Madrid. But if it were the other way round, it will be difficult for them to come back."