Real Madrid manager Carlo Ancelotti's inability to get his team functioning properly is likely to cost the Italian his job with the European champions this summer, says Sky Sports' Spanish football expert Guillem Balague...
When Real Madrid have everyone available, like Luka Modric, Cristiano Ronaldo and Sergio Ramos, physically on top of their games and on form, then they can beat anyone. Even if one of their three forward players is missing, and they have to play 4-4-2,  which is what they did for most of their 22-game winning run. In fact, that is even better as it gives the team balance.
But it is quite clear that now they are not at their best physically and they have a problem in midfield in that they do not know what to do with the ball. And that is down to manager Ancelotti allowing the team to play with that physical power and pace, but not preparing them collectively to find different ways of attacking.
So it was all down to direct and counterattacking football and when Isco was fit they also played a controlled passing game, but it was not based on anything they had tried in training, mostly on individual quality.
However, now that Isco and Toni Kroos are struggling physically, Asier Illarramendi and Lucas Silva are lacking authority, as well as the injuries to James Rodriguez and Modric, then you get a Real that does not know how to play.
At half-time against Athletic Bilbao, Ancelotti told his players that if we continue playing like this, we will not win anything. But he obviously has to give more answers.
As a consequence, the Real hierarchy are now seriously considering parting company with Ancelotti in the summer and I will be very surprised if he is there next season.
In fact, they were even thinking of getting rid of him last season, but Ramos's 94th-minute equaliser in the Champions League final against Atletico changed their plans. However, if his header had gone just a centimetre another way, then Ancelotti would have been sacked. So that is still in the backs of the club's mind.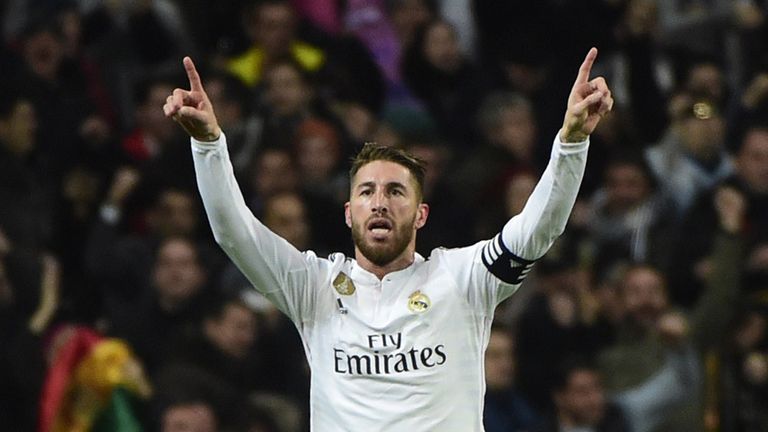 On top of that, there is not just a passing problem at Real, with the midfield not being able to find the forwards, but there is also a problem with the forwards themselves, who are struggling physically, meaning they are not moving enough.
Bale is still not working for the team as much as he should, or getting involved in the build-up play as he has the British way of thinking in that when he has the ball, he tries to do everything himself.
Ronaldo has not had a shot on goal in four of the last eight games, and Karim Benzema cannot do everything by himself, while he also has not been linking up with his team-mates as well as he was during their 22-game run.
So all in all it is a bit of a disaster. It can be fixed though from a coaching point of view and the return of Modric against Schalke and Ramos against Levante will of course be really good news for a team that on top of all this needs the type of leadership only a Ramos or Modric can give.
And it is now that you really start to feel the absence of Xabi Alonso, who used to tell the team what they needed to do on the pitch and to switch on, from Ronaldo, to Bale, to everybody. But they do not have that voice at the moment, especially with both Ramos and Modric having been out.
Guillem answers your questions...
Sky Sports' Spanish football expert answers your questions on Atletico's chances of retaining their La Liga crown, Luis Suarez's recent good form for Barcelona and the title race.
Diego Simeone said after Atletico's 1-1 draw with Valencia that the champions are now only fighting for third place in the league - does he actually believe this? (Katie)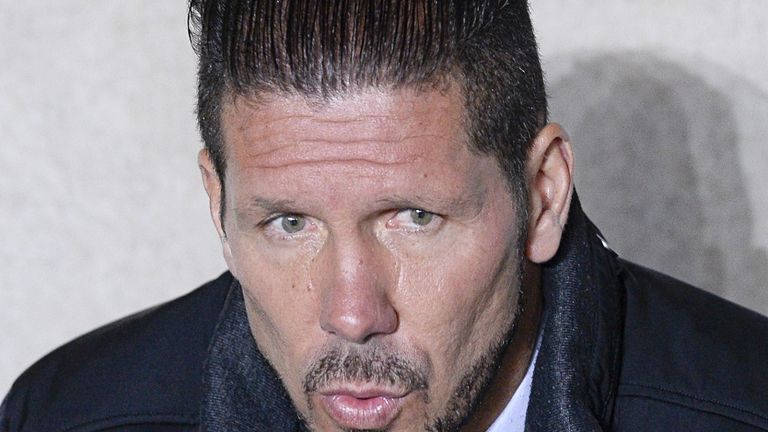 GUILLEM SAYS: He was saying the same thing last season, that third place was their main target, and then of course he changed his words at the end of the campaign when they realised they could win the league.
But he feels this season he has a worse starting XI without Filipe Luis, Diego Costa and Thibaut Courtois, but a better squad, so realistically it does sound like he actually believes that third is now the target more than he did last year.
Suarez has seven goals in his last six games for Barca - it looks like the Uruguay attacker has now well and truly settled at Camp Nou, and in particular is linking up impressively with Lionel Messi in attack? (Sam)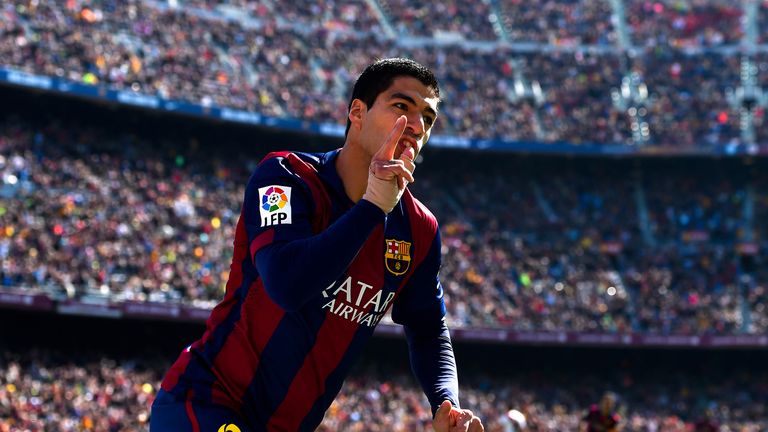 GUILLEM SAYS: He is linking well with everybody, but he has benefited from Barcelona's new style of play: the essence is abandoning Barcelona. They prepare the players from the lower ranks to play in one style, which is mostly not being used now by the first team. They are losing their identity and yes they will win things, but as they say in Spain: 'Bread for today, but hunger for tomorrow'.
Are Barca now favourites for the title? (Pedro)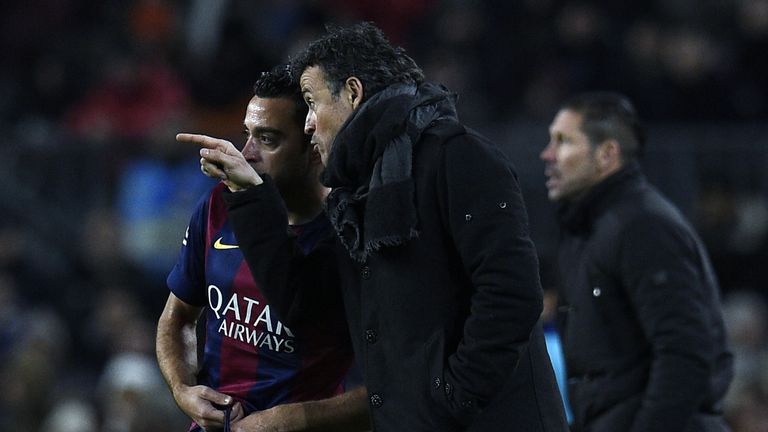 GUILLEM SAYS: The title is now clearly between Real and Barca and so it will all come down to El Clasico: if Madrid win it, they will be favourites.
But I still think Barcelona have weaknesses. It does not matter how well they play against Rayo, they do not control games well enough.
Having said that, though, they have got more than one style of play. It is mostly direct football, which is what they feel more comfortable with.
And if Real want to get something out of their trip to Camp Nou later this month, then they will need to defend like a Jose Mourinho team would - deep and compact – which Barca struggle against, then you can catch them on the counterattack.
But we will see if Ancelotti does that and changes to a 4-4-2, which is what everybody is telling him to do.