In his weekly column, Sky Sports' Spanish football expert Guillem Balague dissects the weekend's action from La Liga - and answers your questions.
This week he draws his conclusions after both Lionel Messi and Cristiano Ronaldo achieved yet another individual milestone each as Barcelona and Real Madrid maintained their push for the title. 
Wednesday's Madrid derby in Champions League quarter-finals is next on the agenda as Guillem answers your questions about the mouth-watering clash at the Bernabeu...
Lionel Messi has become the complete footballer. He demonstrated he can work as a midfielder, as a centre forward, as a false nine, absolutely everything against Valencia at the Camp Nou. More importantly, he identified the weaknesses within his Barcelona team and tried to appear where he had to appear.
There are two things you can read into that. Firstly, it's great for Barcelona to have Messi in their team; he has broken yet another record by scoring his 400th goal.
But secondly, it's a bit of a shame that now he's 27 there's more work for him to do in midfield than up front.
I know he's still scoring, but ask yourselves this, couldn't he score even more if he was play up front? Do we want him away from the box when he's only 27? Isn't that something he should do when he is 30?
Cristiano Ronaldo has set a new record, scoring his 50th goal of the season. I've said it before and I'll say it again, we are lucky to have both Ronaldo and Messi in the league fighting against each other. 
It's quite clearly the case that they make each other better. Messi had an indifferent season last year and the challenge to get close to Ronaldo again has woken him up. 
Ronaldo is fighting pains in his knee and across his body to continue scoring and challenging at the top because he wants to show the world he's still as good as, or better, than Messi. We are privileged to be watching that battle so closely.
Guillem answers your questions
Is the title race still 50/50 or do you think Barcelona beating Valencia edged it in their favour? Joe Devine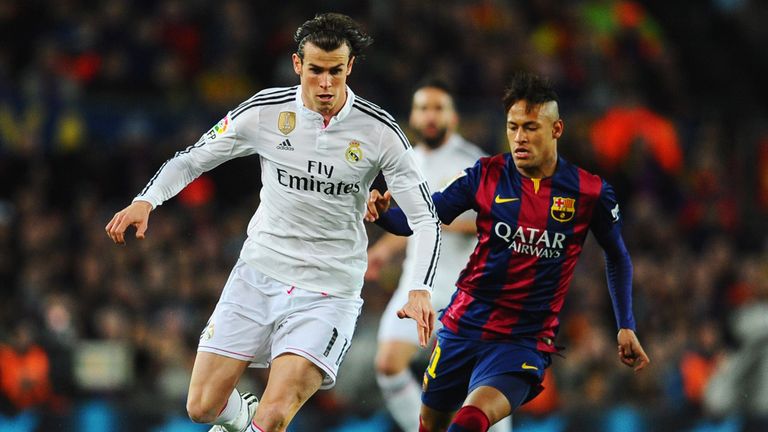 Barcelona have come out really good at the other end of a difficult week. The draw in Sevilla and victory against Valencia, either side of their Champions League win in Paris, were difficult results. They still have Atletico Madrid to play, but Real have the harder set of remaining fixtures – they travel to Sevilla before hosting Valencia. So I think there are plenty of twists and turns in store.
How much of a blow to Real Madrid is the injury of Luka Modric? Wesley Lovell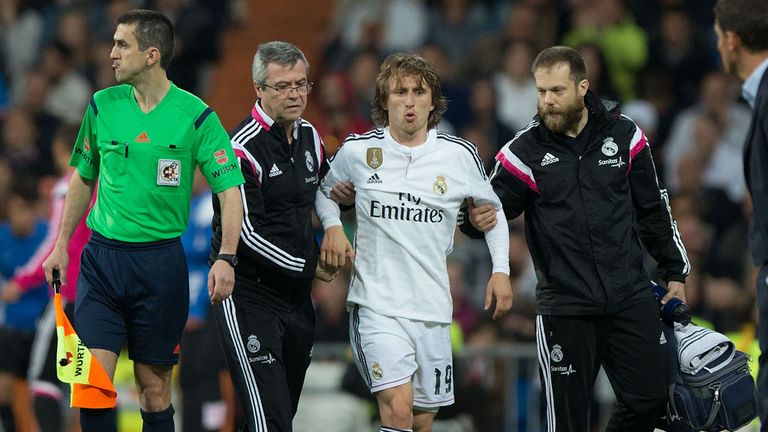 Luka Modric is the perfect man to give fluidity to the team. He's a midfielder that has the mind of a forward but also helps defensively. Modric is able to change the pace of a move to break lines of defence with a pass or driving with the ball. He is capable of all of that. It may surprise some that statistically there isn't much difference without Modric. However, in the big Champions League games, when something extra is needed, I fear he may be missed.
The injuries to Bale and Modric statistically don't affect Real Madrid that much. Certainly they score more goals with Modric but they win and draw about the same with or without him. That's the same with Bale as well, he's been missing seven times but they've claimed seven victories in each of those games. All-in-all it is a shock not to have them, but it's a bigger shock to their Champions League campaign than it is in the league.
Other than players at the big three, who do you think would be in line for the end of season awards? Sam Bennett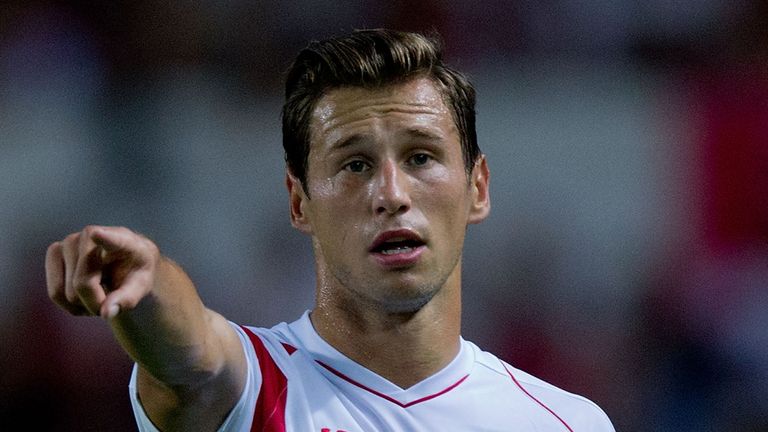 Gaizka Garitano should win manager of the season if he manages to save Eibar from relegation. Hand in hand with him is Luis Enrique. If he wins everything at Barcelona – La Liga, Champions League and Copa del Rey – even though I may disagree with his style and the way he's doing it, the results show he's having an extraordinary season so far. 
Luciano Vietto could win the young player of the season award perhaps and, even though Jan Oblak's start to life in Spain was halted by injury, he has emerged as one of the goalkeepers of the season. Sevilla's Grzegorz Krychowiak, Andre Gomez and Jose Luis Gaya at Valencia have been revelations this season.
Would now be a good time for Rafa to return to Liverpool? We need to attract big players. T Brown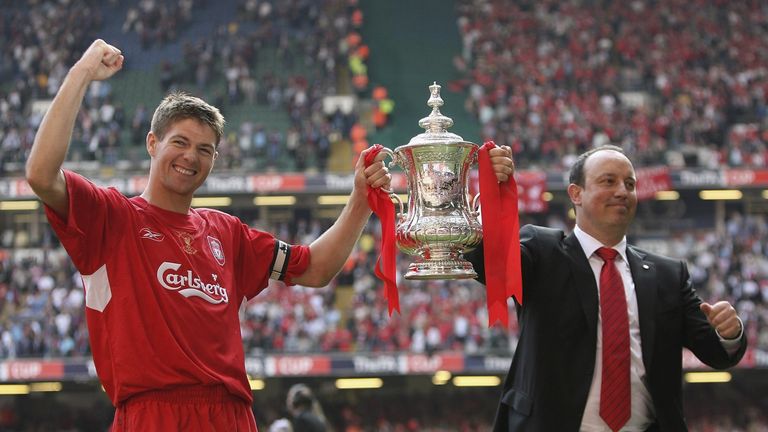 I don't think Rafa is going to renew his contract with Napoli. I do think he's waiting for a chance in England. There won't be many available, with Man City and Newcastle the only likely clubs. I believe both of those teams would interest him. In the case of Liverpool, I still think the board feels he's too big for them - not for the club but for the directors. 
I still think there is a little bit of fear about what he brings. In my eyes he's a man that can improve a club and a squad. It obviously sounds like Brendan is going to stay but if one day they decide to get rid of him I would love for Rafa to go back to Liverpool. But with the same owners still in charge, the same owners who contacted dozens of coaches at the same time as Brendan of which Rafa wasn't included, means they probably won't give him a chance.
What do you make of an apparent agreement to send De Gea to Real Madrid – exchange plus cash? Ashley Robinson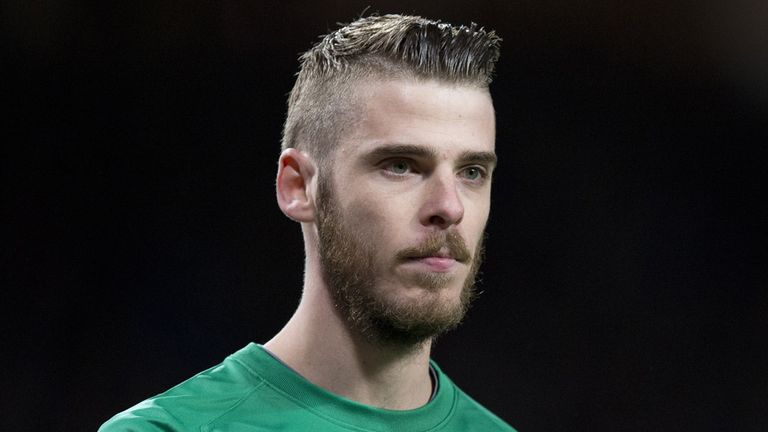 There is a lot of pressure, which comes from Madrid, for Casillas to leave, so we are hearing 'interested' leaks. I'm not saying De Gea will not come to Madrid, what I am saying is that I don't think an agreement has been reached because De Gea wants to see what Casillas is doing. Casillas says he wants to stay until 2017 which means De Gea would then have to make a decision. Does he want to be fighting for the place with Casillas or does he want to wait one more year until the end of his contract. Nothing has been decided yet.
Could Santi Cazorla move back to Spain anytime soon or is he happy at Arsenal? Louis Crowder
I believe Santi has got a year remaining on his current contract. It's down to Arsenal to convince him they can win the league because they really have improved this season. If they sign another two or three top players then you're talking about a team who can challenge for the title next season.
It's a matter of whether Arsenal can convince him that this is the case because he can always go back to Spain. He would be welcomed with open arms at any time by Atletico Madrid, but it's Arsenal's job to convince him that they can challenge for the title.
Watch Real Madrid v Atletico Madrid on Wednesday. Coverage starts at 7pm, Sky Sports 1 & 5 HD
Live UEFA Champions League