Sky Sports' Spanish football expert Guillem Balague answers your questions, saying Cristiano Ronaldo is now a striker, while Valencia want a big offer from Manchester United for Nicolas Otamendi.
Ronaldo has 55 goals in 52 appearances for club and country this season, and Guillem is intrigued by the positional changes he and Lionel Messi have made for their respective sides.
The Revista de la Liga regular also answers questions on the importance of Luis Suarez and Neymar at Barcelona, the mood in Spain ahead of the Champions League semi-finals, and possible moves in and out of Manchester United…
Do you see Cristiano Ronaldo eventually playing out the rest of his career just as a No 9? (Jake)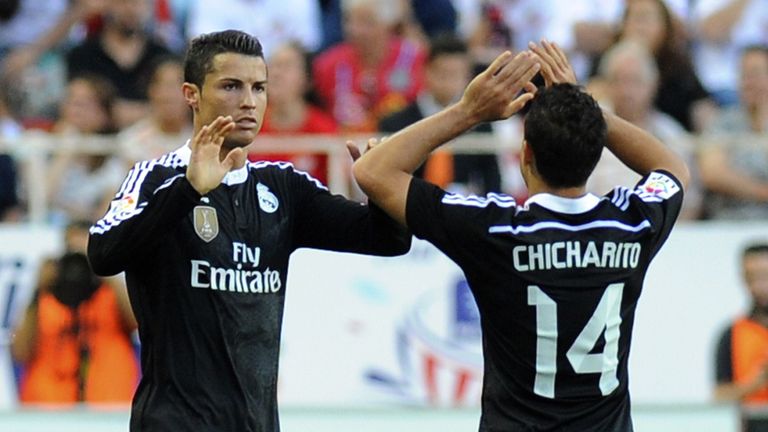 GUILLEM SAYS: Yes, he's now become a new player like we've discussed on Revista for the last year or so. He's moved his position 20 metres forward. Interestingly enough, Messi has dropped deep 20 metres and they're still both scoring the same goals, which I think tells you a lot about Messi.
In any case, Cristiano Ronaldo is – as Scott Minto likes to call him – a goal machine and the team has to adapt to that. If you want a player who can give you 50 to 80 goals per season, you don't have to worry about No 9s, or you have to look for a No 9 like Benzema. But yes, I think he's now a striker.
What is the latest on De Gea? Bale? Otamendi? Chicharito? Dani Alves? Pedro? (Matthew Gorman-Power)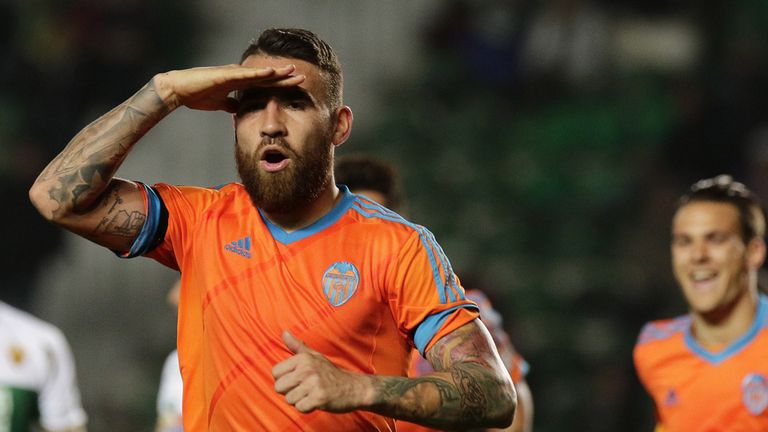 GUILLEM SAYS: Pedro will decide his future in the summer, but he's likely to go. Dani Alves, I'm convinced, is staying at Barcelona. With Chicharito, Real Madrid didn't use a clause that they had to keep him, and it's not a priority to keep him either.
Manchester United will make another offer for Otamendi, but unless it's 50m Euros (£36.8m) Valencia doesn't want to sell. Gareth Bale is definitely staying at Real Madrid, while De Gea is the more mysterious one. He wants to see what Casillas is doing – Real Madrid is trying to push Casillas out and Manchester United is putting a massive offer on the table, so no decision made there yet.
Is Luis Suarez now seen as a more important player at Barcelona than Neymar by coach Luis Enrique? (Henry)
GUILLEM SAYS: If you ask Luis Enrique, he's not going to tell you which one is more important. They're both crucial for different reasons, and I think what is important is the dynamic that has been created between the three of them, when you include Leo there.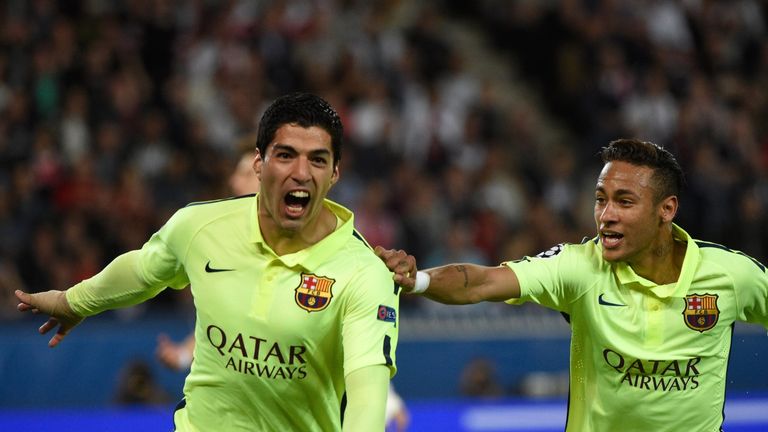 Luis Suarez is obviously a goalscorer and he has 17 goals in his last 16 games in all competitions. The good news about Neymar is that he's improved his goalscoring record and his assists from last season. He had a drop in form for a couple of months but he's recovered. Remember, Neymar is much younger and consistency is always the battle when you're young.
He understands his role perfectly – it's completely different to Brazil. He doesn't have to have the ball that much, he has to appear in positions where Messi can give him the ball, or when defences are very tight he can create something. That's as important as what Luis Suarez does, so I wouldn't separate them in terms of who his important.
With Barca still to travel to the champions Atletico Madrid before the end of the season, surely it is still too premature to crown them as La Liga champions? (Alvaro)
GUILLEM SAYS: I think they are champions. That's it. End of. The game against Espanyol showed that everything was clicking, that the original idea Luis Enrique had for the team has given way to a more recognisable Barcelona. When you have that you've got a better Messi, a better Iniesta, a better Busquets.
It's again a team of midfielders that uses the forwards to finish things off, instead of a team of forwards where you have to deliver the ball early to them. That makes it – as I keep saying – Leo Messi's team coached by Luis Enrique, if you know what I mean. So, even with Atletico Madrid to come, I think they will be champions.
Live UEFA Champions League


Given Barca's poor previous record against Bayern Munich, do people in Spain consider them underdogs to make the Champions League final? (Juan)
GUILLEM SAYS: Barcelona has been seen as clear favourites against Bayern Munich. There's a danger that they've forgotten what German teams are, they've forgotten what Bayern Munich is. Obviously it's been described as Messi v Pep Guardiola or Luis Enrique v Guardiola – it's much more than that, but there's a dangerous confidence going throughout the papers. Then you talk to Barcelona fans and they're more cagey, but generally Barcelona is considered the favourite.