Charlie Nicholas makes his predictions for the Champions League games and says Arsenal may struggle but backs Chelsea to qualify.
This is the most confusing thing I've witnessed with a club of this stature. We're playing a guessing game week by week trying to work out what we're going to get from Chelsea.
I said last week, I don't know why Jose Mourinho wants to keep playing Cesc Fabregas in a deeper role. His influence has to be creative, not work ethic. He's not got the pace about him but he has speed of mind to open things up, just as he did last season with his assists for Diego Costa and Eden Hazard. Willian seems the only man to keep them going.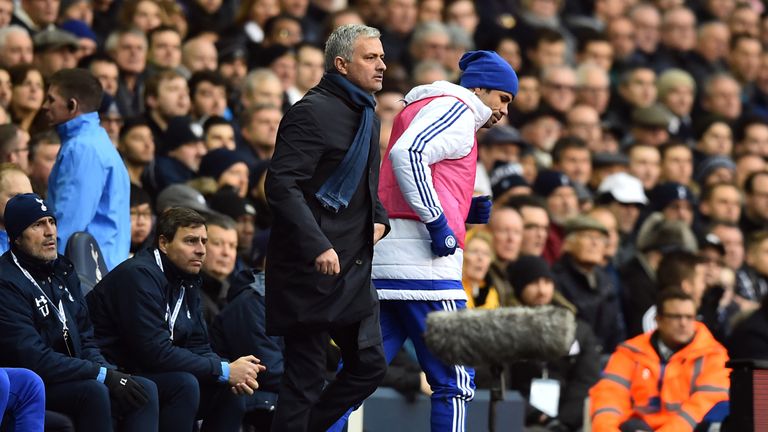 I think Mourinho had to leave Costa out after the incident last week but I think he'll bring him back on Wednesday night as his job is genuinely on the line. I never thought I'd say that about Mourinho. I don't think they'll make the top four now so what have they got to play for if they go out?
They still need to draw and I think they'll fall over the line with a potentially uncomfortable but ultimately successful night.
Charlie predicts: 1-0 with Costa to score first (18/1 with Sky Bet)
Arsenal can do it, there's no doubt about that, but I'm not totally convinced that they will because the injury situation is a dramatic one.
For too many years now they've needed the big performances and they get them but somehow fall short. I mean, how can you beat Bayern Munich and still be in this situation?
Theo Walcott and Alex Oxlade-Chamberlain coming back and Aaron Ramsey and Olivier Giroud scoring goals gives me hope. I see Arsenal scoring their two goals but I have a horrible feeling that they'll get into a good position and then concede and go out.
I really hope that I'm wrong and that this is where Petr Cech, who has been brilliant, pays back his transfer fee and more.
Charlie predictions: Arsenal win 2-1 with Ramsey to score first (40/1 with Sky Bet)