Aston Villa to stop Manchester United? Bournemouth to beat Tottenham? Charlie Nicholas is back with midweek Premier League predictions.
It is a quick turnaround for teams at the moment. Bournemouth will be a bit fresher but the way games are panning out, it could probably be an advantage. Tottenham v Everton was so boring - Everton did not try a leg until the last five minutes.
Tottenham brought Toby Alderweireld back into the side. Was it a surprise that they kept a clean sheet? Everton were so bad. Looking at the breakdown of what Tottenham look like is quite hard to do. They are now in behind Arsenal in eighth.
I was thinking Harry Kane needed games to get fitness, but he was still blowing hard in the last 15 minutes. He has not got a rest. The likes of Dele Alli and Lucas Moura can get a rest as they can rotate those players in behind Kane. He cannot have that luxury. The energy levels look ragged as these matches are constant.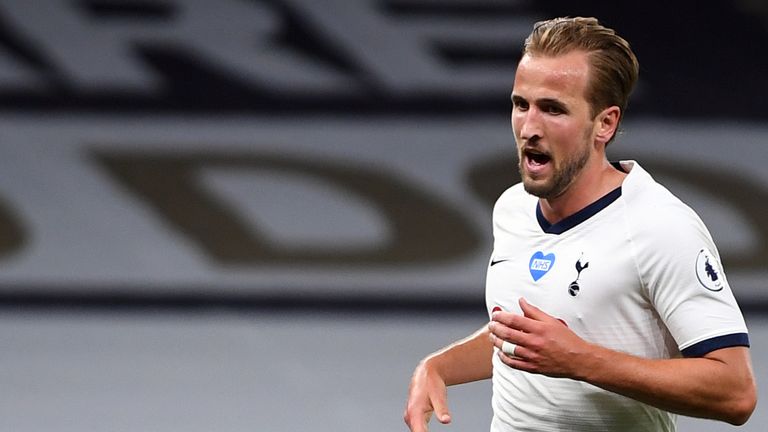 The Carabao Cup and FA Cup allows players to get a rest, but there is no time for resting here. Jose Mourinho probably needed the result more than anyone against Everton.
Bournemouth should have a bit of confidence from the two goals they netted at Old Trafford. The importance of Callum Wilson is massive. He is back from suspension, will have the freshness on his side and could be the difference.

I do think Tottenham look tired, and Mourinho probably does need to make changes. He does not like doing that though, but the evidence is there.
There have been some surprising results since the restart, and there may be another one here. If Wilson comes in, he could make all the difference. Tottenham look ordinary and they look tired, but they could spring into action, as Bournemouth are there for the taking, but they have to go after it, and go after the first goal. Bournemouth will blow the bottom of the table wide open again.
CHARLIE PREDICTS: 2-1 (14/1 with Sky Bet)
Southampton have come out of the traps firing. Ralph Hasenhuttl was glowing about Southampton's win over Manchester City being their best ever home performance. I don't think it was, as Manchester City could have blown them away. What I will say is for a team that did get battered 9-0 earlier in the season to then go and beat the former Premier League champions is a remarkable turnaround.
Southampton have energy in the team, Danny Ings is as threatening as ever, and defensively they have improved too.
Carlo Ancelotti has done a decent job, especially with the amount of players he is getting a response from. Jordan Pickford looks like he has too many mistakes in him, while Lucas Digne has been consistent. Michael Keane is improving slowly, and I am still not sure about Mason Holgate's best position.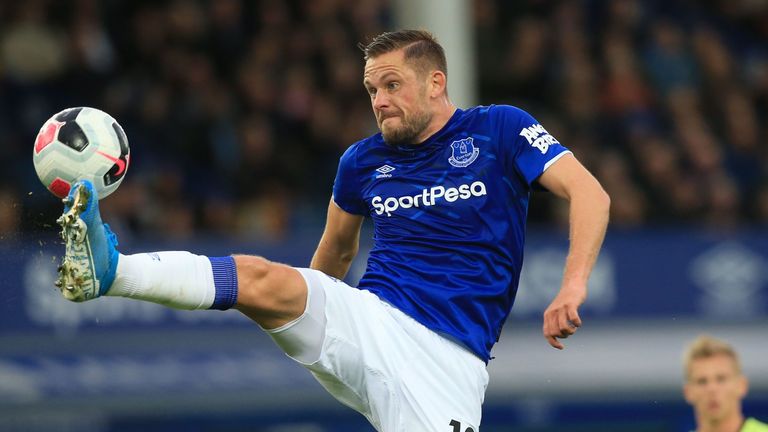 In midfield, Andre Gomes is a decent player but was awful at Tottenham. He gets physical and loses his way sometimes. Richarlison has been good but Dominic Calvert-Lewin needs to get back in the goals.
Gylfi Sigurdsson needs to start fitting into an Ancelotti-type team. He looks as if the system does not suit him. What can he do? I think it does suit him. Everton pass through midfield, but he should be getting on the ball more often. He was a top class footballer and he has not lost it, but he needs to be more involved.
I am sure Ancelotti is confused too, but what is there to change currently? They have to get full backs higher up and feed Calvert-Lewin with more chances, and even get Sigurdsson closer up to him - if they do not, Everton's season will just dwindle out. They are still mediocre, but I do not see a lot in this game.
CHARLIE PREDICTS: 1-1 (11/2 with Sky Bet)
I have said that the one team who have not faltered has been Man Utd. They should have won at Tottenham but their restart has been full of pace, power, great finishing - Anthony Martial now has 15 in the Premier League.
Marcus Rashford and Mason Greenwood are scoring again too. The movement is exciting up top, but we know they can be cold too, Martial in particular. Paul Pogba and Bruno Fernandes have worked a treat, and so it is going well. Momentum can carry you along nicely, and they have earned that with their performances recently.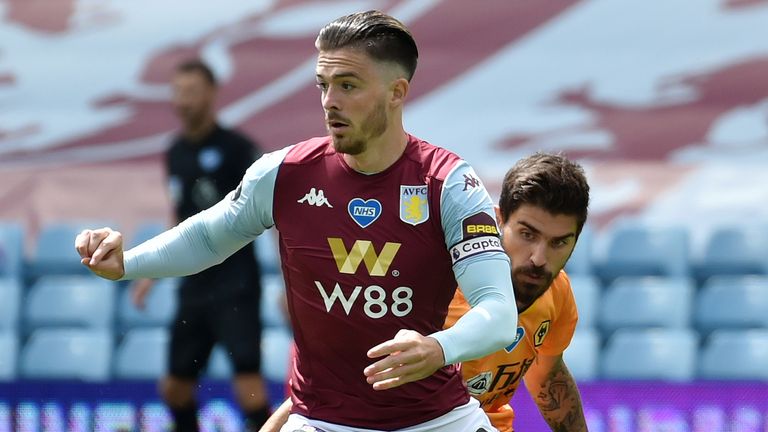 Aston Villa are due a break I think. They played well against Liverpool and should have gone ahead on a couple of occasions but did not take their chances, and could not make the most of their counter-attacks. They rely on Jack Grealish, by far their most talented player. John McGinn does not seem to be able to retain the ball, nor is he getting hold of the ball.

I do think they are due something, and it might be this one where they get something back from it. I do not know how I am coming up with two goals for Aston Villa, but there is something in my head saying that the relegation scrap will go right down to the wire. If they go and win at West Ham later on and they stay up they will take it all day long, but I have a feeling they may get something from this one.
CHARLIE PREDICTS: 2-2 (20/1 with Sky Bet)