See who Charlie Nicholas is backing to to win Saturday night's Champions League quarter-final between Man City and Lyon....
CHAMPIONS LEAGUE QUARTER-FINALS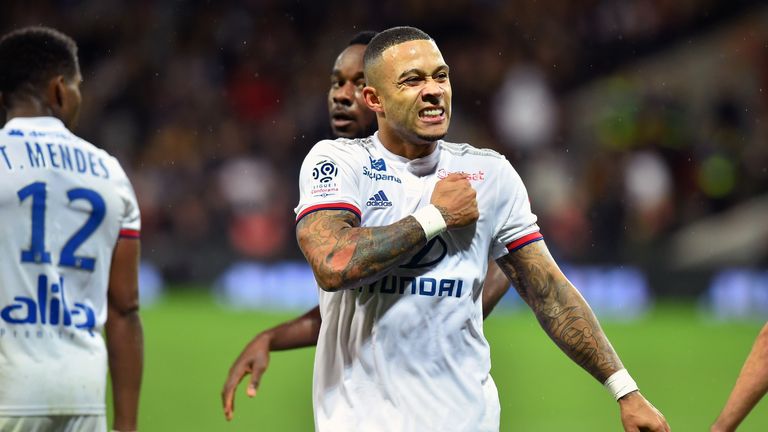 Most teams make chances against City in reality. Lesser teams in the Premier League have done it, as we saw against Norwich in the past along with other teams, so Lyon can do it.
Memphis Depay is now a real player and will love this scenario. He was too self-indulgent at United and that is how he sees himself. He is a star player, but at Lyon you see it a lot more than at United, and for that reason he is a dangerous prospect for the City defence.
Moussa Dembele seems to be in and out of the team, so I cannot work that out. He was linked with Chelsea, and was bought for a fair value from Celtic.
How will Lyon set up? You have to get hold of the ball and Lyon may only get 30 per cent in the game, but what will they do with it in that time?
What we saw with City against Real Madrid was enough. Raheem Sterling's pace, Gabriel Jesus has got his confidence back with a nice finish, and Kevin De Bruyne is simply wonderful to watch.
I was encouraged by the position Pep Guardiola played Phil Foden in against Real. The youngster will be ahead of Riyad Mahrez, but Pep could turn it and say this week you are not! That is the edge that he likes to keep them on.
Foden on the wide left, Sterling and Jesus, with De Bruyne in behind may be how City shape up. The hard bit is getting to the final and winning it, but I can see City going past Lyon with ease in this one.
CHARLIE PREDICTS: 3-1 (10/1 with Sky Bet)