David Beckham's stadium plans for franchise Miami Beckham United have been approved by Major League Soccer.
On Friday, Beckham's team of investors acquired a site in Overtown, Miami - more than a year after beginning their search for a home for his franchise in the Floridian City. 
MLS commissioner Don Garber said on Wednesday the former England captain risked missing out on inclusion into the league if issues regarding a site for a new stadium were not solved "soon".
However, the MLS board of Governors met on Saturday and gave their tacit approval for Miami to join the league, with plans to expand the division to 24 teams by 2020. 
"We are very supportive of Miami Beckham United's plans to build a soccer stadium in the City of Miami's Overtown neighborhood," Garber said. 
"Their vision for a world-class venue within the urban core that is accessible by mass transportation is impressive, and we believe it will be an important part of the continued revitalization of the area.
"We look forward to working with David and his partners to finalize plans to bring Major League Soccer to Miami."
Atlanta United, Los Angeles FC and Minnesota United are joining the league in the next three years, with the MLS confirming Miami were "one step closer" to becoming their 24th team.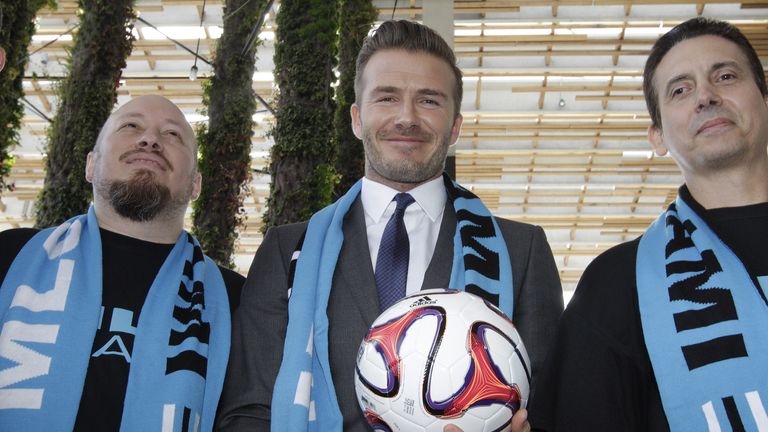 MLS, however, opened a further avenue for Beckham's consortium if they are unable to meet the 2020 expansion plans with a desire to further expand the league to 28 teams.
"There is no shortage of demand for MLS expansion teams and we believe the opportunity exists to grow beyond our current plans," Garber added.  
"We will evaluate how to grow the league to 28 teams and establish a process and timeline for future expansion."