Wayne Rooney says DC United's new Audi Field stadium played a big role in his decision to join the MLS side.
The former England captain signed a three-and-a-half-year contract with the Eastern Conference side, who sit bottom with two wins from 14 games.
Speaking at the unveiling of the new 20,000-seater ground at Buzzard Point, Washington D.C, Rooney told supporters: "First of all, I want to say a huge thank you to the fans. On the first day when I arrived at the airport, I will never forget the reception you gave me.
"Secondly, to all the owners of the football club for creating this beautiful stadium. When I spoke to them about coming here to play I could tell the excitement they had with the stadium.
"I've seen the new training ground as well which will be completed next year. It played a big part in me coming here.
"I've come here to win, to help this team move forward and win titles, that's my job here. Hopefully in the next few years we can bring titles and trophies to this wonderful new stadium."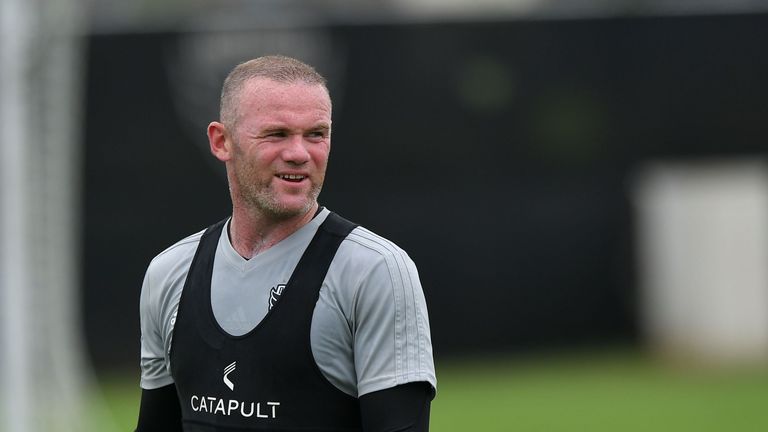 Rooney is expected to make his DC United debut at Audi Field's inaugural match when they play the Vancouver Whitecaps on July 14, live on Sky Sports Football.