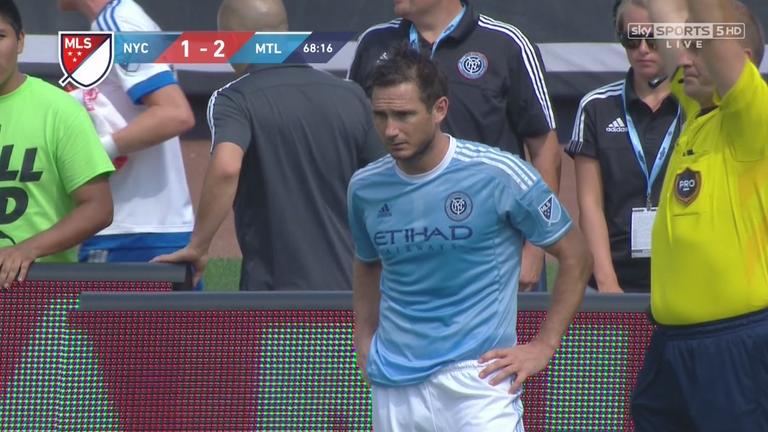 Frank Lampard had mixed feelings after making his MLS debut for New York City against Montreal Impact at Yankee Stadium on Saturday evening.
The former Chelsea and Manchester City midfielder was relieved to finally make it onto the pitch as a second-half substitute - with City trailing 2-1 at the time - but he was disappointed that he was unable to prevent them from slipping to a 3-2 defeat.
Lampard, whose debut had been delayed by a calf strain, said: "It was fantastic to run out on the pitch at Yankee Stadium with the fans showing a lot of support, I really enjoyed that moment obviously, but not perfect circumstances.
"I'd much rather have been running out in a win or with the team pushing for a win, and we were pushing to get back into the game.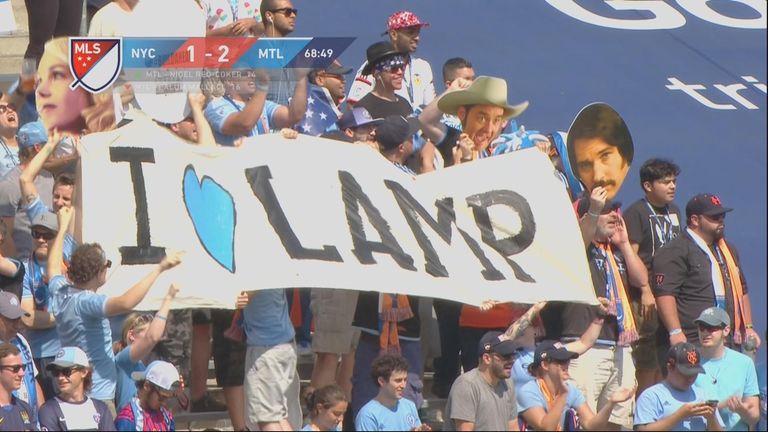 "It's nice, it's a pleasure to run out, but now I look forward; I want to get fit, I haven't trained enough, I want to get the leg right and be able to contribute."
The defeat was City's second in three matches and has left them seventh in the Eastern Conference, 14 points adrift of leaders DC United with a derby showdown against in-form New York Red Bulls next up for Jason Kreis' men.
Lampard knows his team are struggling for form but has faith they can turn things round, saying: "There's obviously things we need to improve because we're not winning enough games, (but) I don't have too many fears to be honest.
"I think with the quality we have in the team, once we get a bit of time to settle down and train, it's within us to do what we want.
"We have the ability here to go on a run of wins and put us in competition for a play-off place, which is what we all want here. We're not here to make the numbers up, we want to go all the way."