World Cup 2018: Luis Suarez, Diego Costa, Sergio Ramos among divisive players in Russia
Last Updated: 12/06/18 8:20am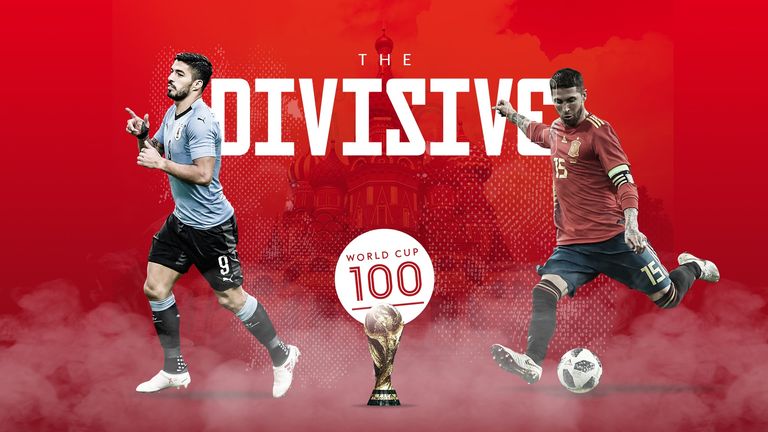 We complete our World Cup 100 countdown with a look at 20 of the most divisive players who will be in Russia.
Uruguay's Luis Suarez and Spain's Diego Costa lead the way, but which other players split opinion? And who do opposition fans simply love to hate?
Take a look at our selection below as the World Cup kick-off draws closer.
Luis Suarez (Uruguay)
From the handball on the goal-line against Ghana at the 2010 World Cup to the biting incidents involving Branislav Ivanovic and Giorgio Chiellini, Suarez never seems to be too far away from controversy. He is cherished by Barcelona and Uruguay, but his on-field antics don't always go down well with opponents.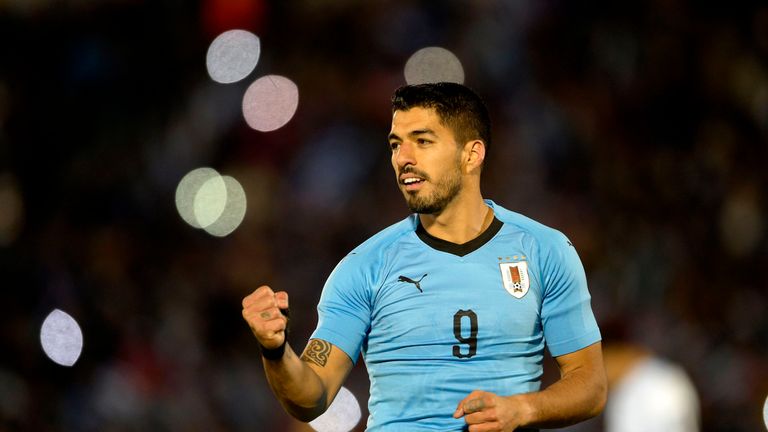 Diego Costa (Spain)
One way or another, Diego Costa is sure to be a prominent figure for Spain in Russia. The striker, who has returned to Atletico Madrid after his whirlwind spell at Chelsea, is not a guaranteed starter for his country, but you wouldn't bet against him muscling his way into the spotlight.
Sergio Ramos (Spain)
Ramos has been in the headlines recently after his clashes with Mohamed Salah and Loris Karius during the Champions League final, and it is not the first time he has been cast as the villain. The Real Madrid man, described as an "idiot" by Roberto Firmino last week, is the most sent-off player in La Liga history.
Paolo Guerrero (Peru)
Guerrero is Peru's captain and all-time leading scorer, but his World Cup participation was thrown into doubt last year when he tested positive for cocaine, which he claimed he accidentally consumed when drinking contaminated tea. His ban was eventually overturned, but Peru's opponents might question that decision if he causes them problems on the pitch in Russia.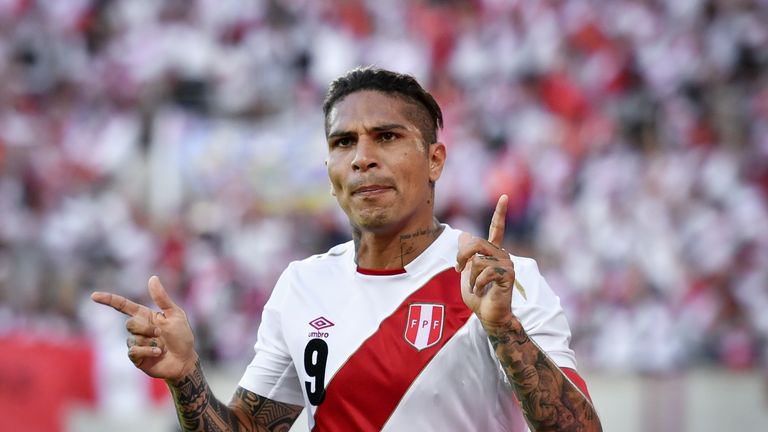 Pepe (Portugal)
Pepe has fallen off the radar slightly since leaving Real Madrid for Turkish side Besiktas last summer, but he remains a prominent figure for Portugal. Like his former club team-mate Sergio Ramos, the 35-year-old is something of a hot-head whose temper has riled fans on more than one occasion in the past.
Mesut Ozil (Germany)
Few players split opinion quite like Ozil. The Arsenal man's performances can vary from the infuriating to the sublime, with some regarding him as a subtle genius and others insisting he is overrated. Which Ozil will we see at the World Cup? He's sure to get plenty of attention regardless.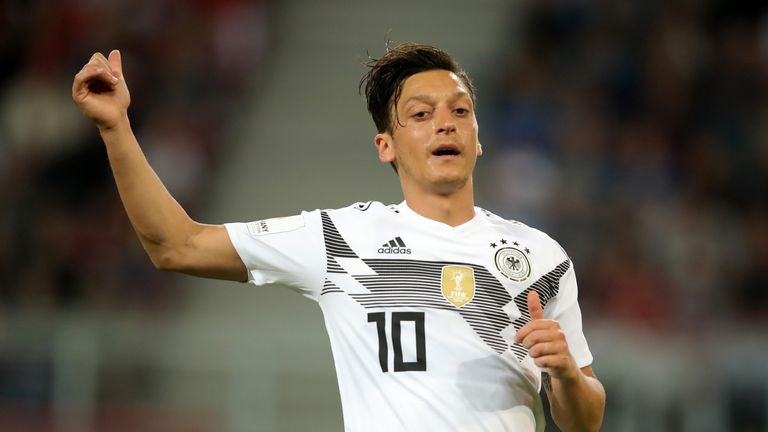 Marouane Fellaini (Belgium)
Fellaini is another player with more than his fair share of critics. The big-haired Belgian can be a real handful for opposition defenders, but his uncompromising style has not been popular among Manchester United supporters, and recent links to Arsenal prompted a similar response among Gunners fans.
Aleksandar Mitrovic (Serbia)
Serbia striker Mitrovic says his loan move to Fulham last season has helped him mature, but he remains an unpredictable and combustible character. The 23-year-old has already received five career red cards, including two in one season at Newcastle. His national team will hope to see his best side in Russia.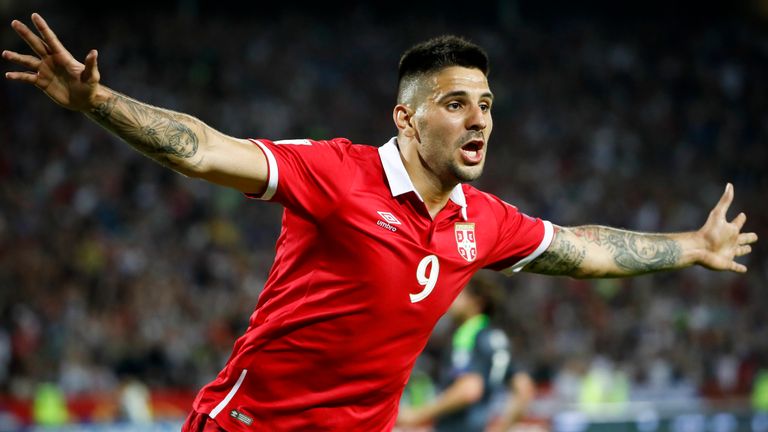 Granit Xhaka (Switzerland)
The much-criticised Xhaka will be hoping to put a difficult season with Arsenal behind him when Switzerland begin their World Cup campaign. The midfielder has struggled to win over many Arsenal fans since his £36m arrival at the Emirates Stadium in 2016, so he will be hoping for a warmer reception from Swiss supporters in Russia.
Adem Ljajic (Serbia)
Serbia forward Ljajic has been involved in more than his fair share of controversies. He was once physically attacked by former Fiorentina manager Delio Rossi after sarcastically clapping a decision to substitute him. On another occasion, he was accused of being "addicted to chocolate and his computer" by former Serbia boss Sinisa Mihajlovic. He has his critics but he also has talent.
Sergio Busquets (Spain)
Busquets is widely admired for his footballing ability, but that admiration is tempered by a reputation for play-acting. The Barcelona and Spain midfielder is known for going down theatrically, most notably in the Champions League semi-final with Inter Milan in 2010, when he was caught peeping through his fingers as he feigned a facial injury to get Thiago Motta sent off.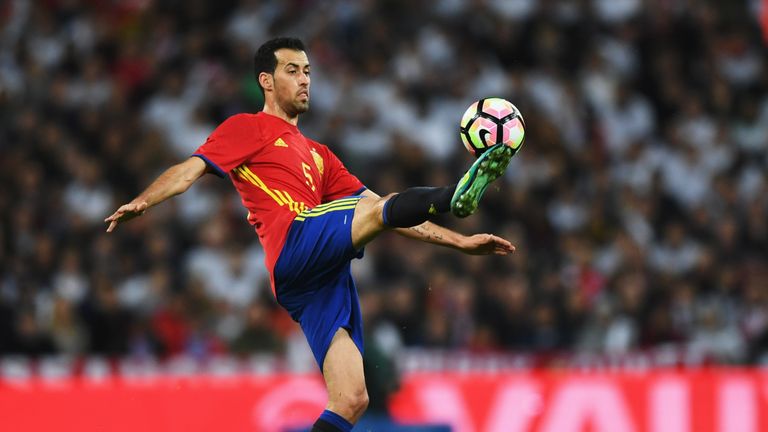 Jamie Vardy (England)
Few players enjoy celebrating in front of opposition fans like Vardy. The former non-league striker heads into the World Cup on the back of another impressive season with Leicester, and England will be hoping his goalscoring form continues on the international stage.
Ahmed Hegazi (Egypt)
West Brom's Hegazi is close friends with countryman Mohamed Salah but that didn't stop him from subjecting the Liverpool man to rough treatment when they faced each other in the Premier League recently. The defender is an aggressive character who is likely to be a key figure for his country in Russia.
Vladimir Stojkovic (Serbia)
Few players polarise opinion in their home country quite like Serbia goalkeeper Stojkovic. The 34-year-old came through Red Star Belgrade's youth academy, but caused outcry when he controversially joined their bitter rivals Partizan Belgrade despite promising he wouldn't. Think Sol Campbell to Arsenal - only worse.
Olivier Giroud (France)
Arsenal fans had a love-hate relationship with Giroud and it's a similar story with France. The 31-year-old, who joined Chelsea in January, has been booed by French supporters in the past, but he has also scored important goals. He will hope to silence his critics by adding to his tally in Russia.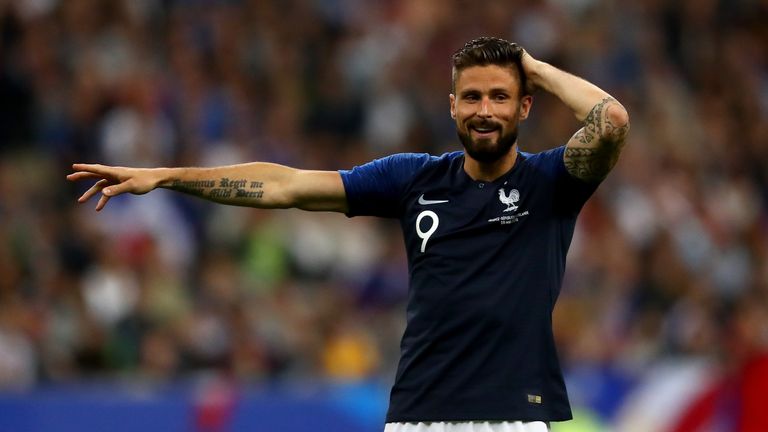 Nicolas Otamendi (Argentina)
Otamendi was derided as an error-prone liability during his first two seasons at Manchester City, but he transformed his fortunes by producing a brilliant campaign during last year's title win. Argentina fans are sure to be behind him when they kick off their World Cup campaign.
Paulinho (Brazil)
Paulinho is remembered as a flop in England after his underwhelming spell at Tottenham, and his top-level career appeared to be over when he moved to China in 2015. Since earning a shock move to Barcelona last summer, however, the Brazilian has restored his reputation.
Adnan Januzaj (Belgium)
Januzaj made a thrilling breakthrough at Manchester United but ended up leaving with a whimper after failing to grasp his opportunities during loan spells at Borussia Dortmund and Sunderland. He is considered an unfulfilled talent in England but he earned his place in the Belgium squad having fared better at Real Sociedad.
Wojciech Szczesny (Poland)
From smoking in the showers after a game to taunting Tottenham supporters on social media, Wojciech Szczesny is never one to shy away from controversy. He is undoubtedly a maverick, but he is also a talented goalkeeper who will wear the No 1 shirt for Poland in Russia.
Radamel Falcao (Colombia)
Radamel Falcao flopped in England, enduring disappointing spells at Manchester United and Chelsea, but he has rebuilt his reputation at Monaco and he is loved by all Colombians. The World Cup is an opportunity for him to prove his critics wrong on the biggest stage.