Late goals lighting up World Cup as Marcos Rojo and Ivan Perisic score more late winners
By Peter Smith
Last Updated: 26/06/18 10:37pm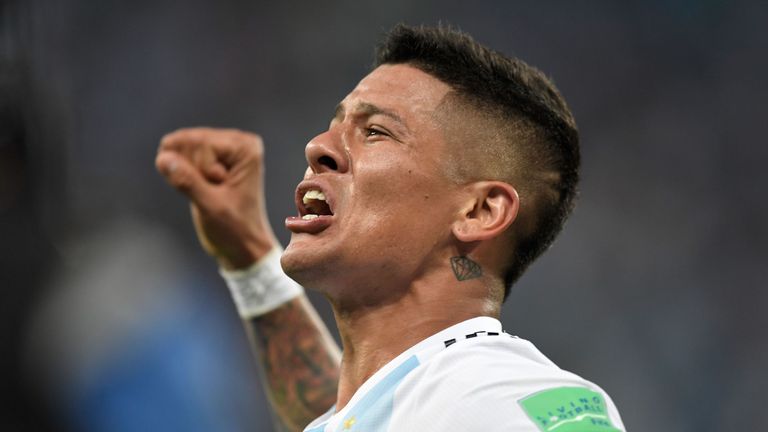 Teams are leaving it late at the 2018 World Cup - in fact there have been more goals in the final five minutes of matches in Russia than there were in the entirety of Brazil 2014.
Marcos Rojo was the unlikely match-winner for Argentina on Tuesday night, thumping in an 86th-minute volley to send his country into the knockout stage, while Ivan Perisic's injury-time strike for Croatia against Iceland means there have now been 21 goals scored after the 85th minute.
Remarkably, 17 of those have come after the clock has ticked into the 90th minute - and with 24 out of 64 games still to come, there could yet be plenty more dramatic, last-gasp goals on the way.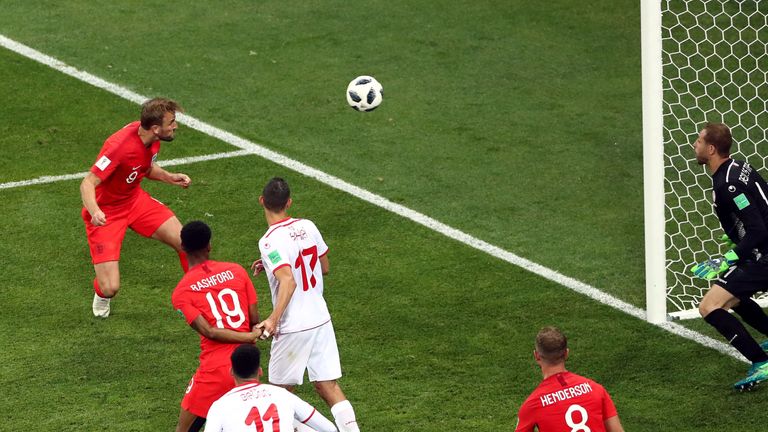 Four years ago, there were 20 goals scored in the last five minutes of the 64 games played at the Brazil World Cup.
Interestingly, the majority of the 21 late goals scored in Russia have swung the result of the match.
There have been nine winners struck, including England captain Harry Kane's header against Tunisia and Toni Kroos' free-kick for Germany against Sweden.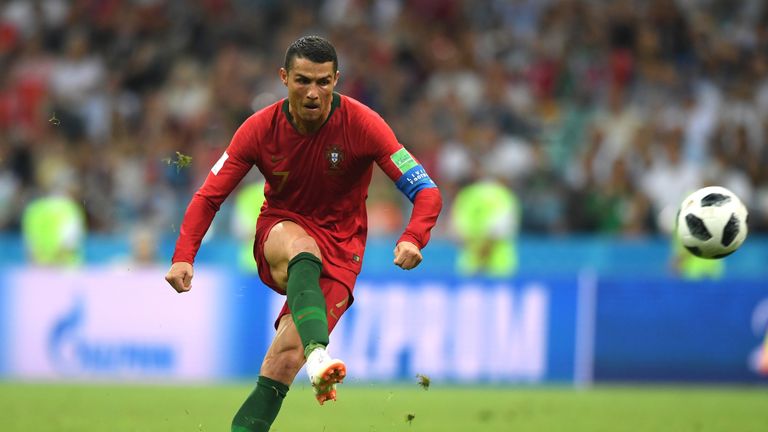 On three occasions late goals have rescued a point for teams, with the stunning free-kick from Portugal's Cristiano Ronaldo against Spain one of the standout moments of the tournament so far.
Portugal conceded a late goal themselves on Monday night against Iran, which, coupled with Spain's late leveller against Morocco, cost them top spot in Group B.
Late goals scored in Russia 2018
| Player | Team | Opposition | Minute | Score before goal | Final score | Change |
| --- | --- | --- | --- | --- | --- | --- |
| Cheryshev | Russia | Saudi Arabia | 90 | 3-0 | 5-0 | No |
| Golovin | Russia | Saudi Arabia | 90 | 4-0 | 5-0 | No |
| Gimenez | Uruguay | Egypt | 89 | 0-0 | 1-0 | Draw to win |
| Bouhaddouz (OG) | Iran | Morocco | 90 | 0-0 | 1-0 | Draw to win |
| Ronaldo | Portugal | Spain | 88 | 2-3 | 3-3 | Loss to draw |
| Kane | England | Tunisia | 90 | 1-1 | 2-1 | Draw to win |
| Krychowiak | Poland | Senegal | 86 | 0-2 | 2-1 | No |
| Rakitic | Croatia | Argentina | 90 | 2-0 | 3-0 | No |
| Shaqiri | Switzerland | Serbia | 90 | 1-1 | 2-1 | Draw to win |
| Coutinho | Brazil | Costa Rica | 90 | 0-0 | 2-0 | Draw to win |
| Neymar | Brazil | Costa Rica | 90 | 1-0 | 2-0 | No |
| Son | South Korea | Mexico | 90 | 0-2 | 1-2 | No |
| Kroos | Germany | Sweden | 90 | 1-1 | 2-1 | Draw to win |
| Batshuayi | Belgium | Tunisia | 90 | 4-1 | 5-2 | No |
| Kharzi | Tunisia | Belgium | 90 | 5-1 | 5-2 | No |
| Cavani | Uruguay | Russia | 90 | 2-0 | 3-0 | No |
| Salem Al Dawsari | Saudi Arabia | Egypt | 90 | 1-1 | 2-1 | Draw to win |
| Aspas | Spain | Morocco | 90 | 1-2 | 2-2 | Loss to draw |
| Ansarifard | Iran | Portugal | 90 | 0-1 | 1-1 | Loss to draw |
| Perisic | Croatia | Iceland | 90 | 1-1 | 2-1 | Draw to win |
| Rojo | Argentina | Nigeria | 86 | 1-1 | 2-1 | Draw to win |