Platini against technology
Michel Platini claims football would 'lose all of its popularity' should video technology be brought in.
Last Updated: 31/12/11 2:57pm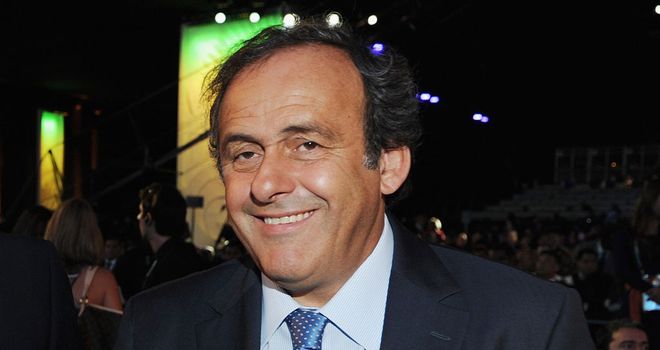 UEFA president Michel Platini has spoken out against the introduction of technology in football, claiming the game would 'lose all of its popularity' should it be brought in.
Testing is currently underway on a number of video solutions to help referees during a game, particularly with goal-line decisions.
FIFA president Sepp Blatter has previously indicated that, should tests prove successful, technology could be introduced for the 2014 World Cup in Brazil.
A number of high-profile incidents in recent years have increased the calls for its introduction; most notably Thierry Henry's handball that led to France's winning goal in the World Cup play-off against Republic of Ireland and Frank Lampard's shot against Germany in South Africa that clearly dropped behind the line.
Platini though feels that such incidents add to the appeal of the game and something vital would be lost if technology was brought in.
"Video is not for football. Human (adjudication) is better," he told L'Equipe.
"Football became popular thanks to its human values. If that becomes a commercial value, it will lose all its popularity.
"Football has also based its popularity on injustices. You can remember them and talk about them in the bars."