FA chairman Greg Dyke admits bid process for 2022 World Cup may have to start again
FA chairman Greg Dyke wants a re-vote for the right to host the 2022 World Cup if corruption allegations are proven.
Last Updated: 02/06/14 7:49am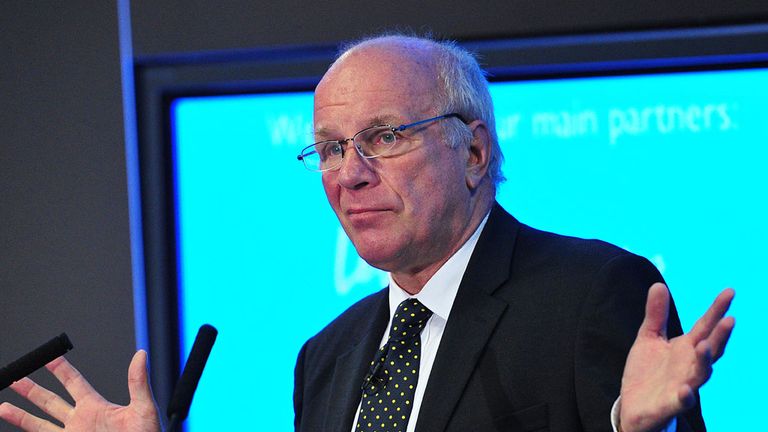 The Sunday Times has claimed to be in receipt of "hundreds of millions" of documents which allegedly detail payments to FIFA officials from disgraced former FIFA executive committee member Mohamed Bin Hammam.
The Qatar 2022 World Cup bid committee has issued a statement dismissing the allegations of bribery in return for votes for the country.
But Dyke has joined the calls for an in-depth investigation into the allegations, although the bid is already being probed by FIFA's chief investigator Michael Garcia.
The FA chairman told Sky Sports News: "If there is a proper investigation and that investigation says that there was corruption involved, which I know the Qataris are denying, then obviously there will have to be a re-vote.
"For a lot of people it was a surprise the Qataris won and won easily because there is no real footballing tradition in Qatar.
"It's a small country - does it need eight football stadiums? And of course the heat there in the summer makes playing a tournament virtually impossible.
"Those who decided where this tournament was going to go were told that."
John Whittingdale, chairman of the Commons Culture, Media and Sport select committee, accused FIFA of attempting to "brush off the allegations" over the last two years.
Whittingdale insisted that world football's governing body should have acted more thoroughly when allegations of corruption first surfaced in 2012.
He said: "My committee examined allegations two years ago that there had been corrupt payments involved in the decision, and we called for a full, transparent investigation.
"However, since then, FIFA have attempted to brush off the allegations and not taken them anything like sufficiently seriously.
"If these revelations in the Sunday Times prove to be correct they are obviously extremely serious."
Whittingdale argued that FIFA president Sepp Blatter's position was "almost untenable" as he had not taken the allegations seriously.
He added: "There have already been serious doubts raised about the capability of Qatar to host the 2022 World Cup on football grounds.
"If the choice of Qatar was as a result of improper payments being made, then that strengthens an already strong case for re-running the whole 2022 contest."