Aston Villa boss Paul Lambert is unlikely to spend much in January
Aston Villa boss Paul Lambert has indicated he will not try to spend his way out of trouble in January.
Last Updated: 31/12/12 1:38pm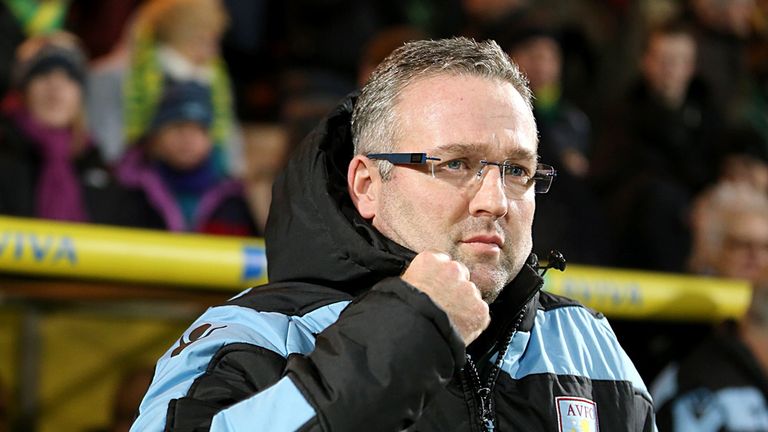 Villa are sitting just one point above the relegation places after a woeful run in recent weeks as they have conceded 15 goals in defeats to Chelsea, Tottenham and Wigan.
Lambert has tried to reshape his squad for the long term following recent skirts with relegation, and he is unlikely to spend serious money in the January transfer window after spending £23m last summer.
He said: "That's the decision I've made. The football club has been in relegation battles for the last few years. This isn't just new on them because they've been in it for a few years.
"It's something we are trying to rectify in a different way and we will still go that way.
"A more experienced team than we have right now has flirted with relegation the last few years."
And the Villa boss is putting his faith on the team learning quickly from their mistakes to arrest the losing run as they prepare to play Swansea on Tuesday.
Lambert added: "We fight and we keep going. I'm not going to beat them with a rod. You have to pick them up. They are the ones that are going to have to go again for us and we are going to have to lift them.
"There are two ways of doing it. You come back fighting or you sink. I certainly am not going down without a fight."