Transfer News: Mario Balotelli set to stay at Manchester City, says David Platt
David Platt has dismissed reports that Mario Balotelli will leave Manchester City during the transfer window.
Last Updated: 28/01/13 2:26pm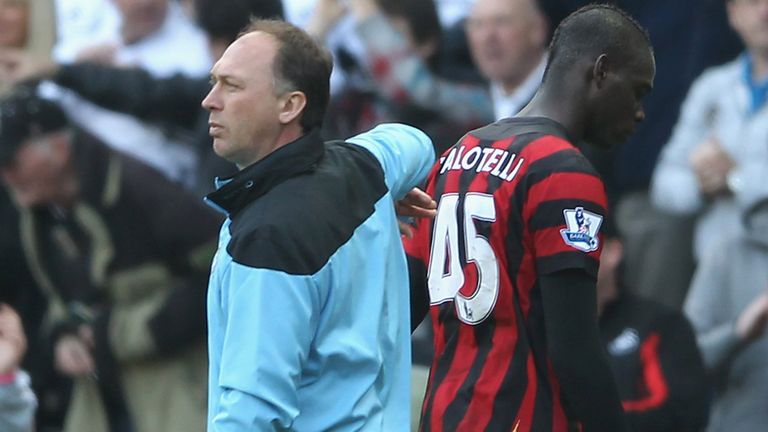 The Italian international has been linked with a move to AC Milan, despite City boss Roberto Mancini consistently stating he is not for sale.
Milan previously baulked at City's reported £28m valuation, but fresh reports have emerged claiming negotiations between the clubs have begun.
However, City's public stance has not changed and first-team coach Platt believes Balotelli will remain at the Etihad Stadium.
"I saw that speculation yesterday but I've not heard anything," he said.
"As far as we are concerned I think he is still a Manchester City player. I don't think there is anything going to happen."
Mancini was equally forthright on the Balotelli subject when asked when he spoke to the press last week.
Mancini said: "No, it is not true, Mario stays here. We didn't have any requests about Mario or other players."
Balotelli has been involved in a number of controversies on and off the field during his time at City, including a training-ground bust-up with Mancini this month.
Mancini said he remains part of his long-term plans and Platt claims that situation has not changed.
He said: "I can only go off what you know and I have seen. I know exactly the same as you, which is speculation."
To find out more about live football on Sky sports, Click here