Liverpool's Pepe Reina dismisses ongoing Barcelona speculation
Liverpool's Pepe Reina has reiterated he will not join Barca this summer - but hopes Spurs' Gareth Bale will join Real.
By Lucas Brown
Last Updated: 19/02/13 5:20am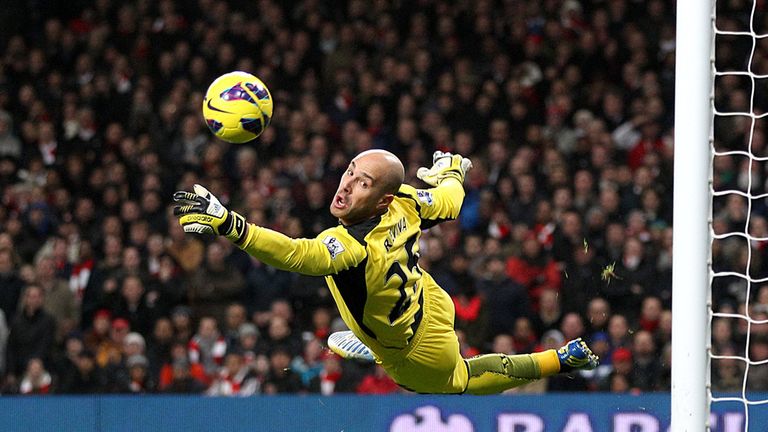 Reina continues to be linked with a return to his boyhood club after current keeper Victor Valdes announced last month that he would not be signing a new contract, with his deal set to expire in 2014.
The Spaniard dismissed reports he could return to Camp Nou earlier this month and he has reiterated his stance.
Reina, who has been at Liverpool since 2005, told Radio Marca: "Any talk of me joining Barca is just speculation. I've got a contract at Liverpool and I'm very happy here.
"I am sure Victor Valdes with have his reasons for deciding to leave Barcelona. I respect him. He's my teammate and friend. He'll be leaving with his head held high, as he's given his all to Barcelona."
Spurs ace Bale is another Premier League player being linked with a Spanish move and Reina admits he would not be sorry to see him go.
The 30-year-old joked: "If Real Madrid signs Bale, I'll be delighted. He causes me a lot of problems."
One player who Reina is not expecting to make a move to Spain is Reds team-mate Luis Suarez, who he believes will stay at Anfield.
"I can't see Luis Suarez playing in La Liga. I think he'll stay at Liverpool. He's a great player," he added.
"So are Bale and a few others in the Premier League."