Sky sources: Manchester City relaxed over Yaya Toure's contract situation
Manchester City remain relaxed over Yaya Toure's contract situation, according to Sky sources.
Last Updated: 20/03/13 5:13pm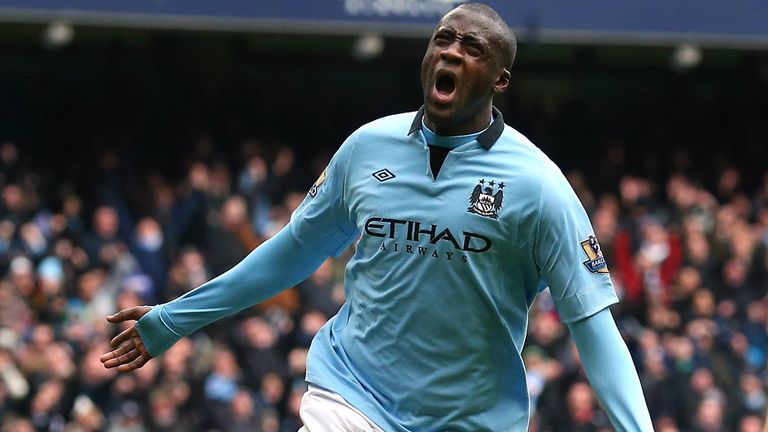 The 29-year-old midfielder's agent has claimed that his client is ready to tell City he will leave the club if a new deal is not concluded by this weekend.
Dimitri Seluk said talks have been ongoing for six months over an extension to Toure's current deal, which runs to 2015.
However, Seluk also suggested that things have not gone according to plan and he does not feel that Toure will stay.
"If he signs a contract in the next three or four days, OK. If not, we will not wait any longer and will start negotiations with different clubs," Seluk was quoted by The Sun.
"Today is Tuesday, so it means by Saturday. We will say 'Thank you. OK, Yaya will leave in May.'
"I do not feel he will stay at City. This is not about money. He wants to leave because of many reasons.
"He is one of the best players at Manchester City but does not feel the respect of the staff. Only Roberto Mancini respects Yaya."
Toure, who joined City from Barcelona for £24m in July 2010, is currently on international duty with the Ivory Coast but he said ahead of last month's Premier League game against Chelsea that he wanted to stay with the club for good.
"Of course, I'd love to stay at City. I'm here with the guys who love you, the guys who care about you," he said.
"It's strange because throughout my career I have only been at clubs for two or three years, often changing after just one or two years. Here it's different. I want to stay longer."