Bayern Munich chairman rules out Lewandowski and Mandzukic swap
Bayern Munich chairman Karl-Heinz Rummenigge rules out a swap deal involving Mario Mandzukic and Robert Lewandowski.
By Thomas Zocher
Last Updated: 10/08/13 4:38pm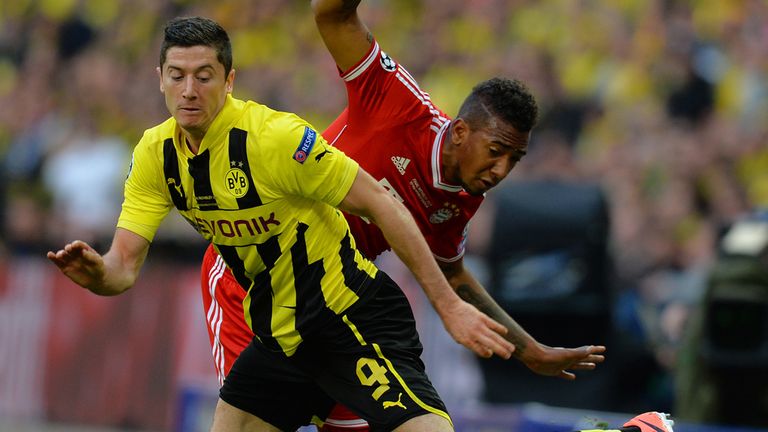 The European champions' pursuit of Lewandowski has been well-documented this summer, with the 24-year old seemingly keen on making the switch despite Dortmund's wishes to keep him.
A swap deal which would see Croatian striker Mandzukic head in the opposite direction had been suggested, but Rummenigge was quick to dismiss this idea.
"This is something I do not favour. This will not take place," he told Sport1 media.
"We are delighted about Mario Mandzukic's stay at our club. He is a very important player for Bayern Munich.
"There is no doubt you could easily spot this against BSV Rehden this week. The manager was totally pleased and happy with Mario."