Transfer news: Juventus deny Aleksandar Kolarov approach but confirm Juan Zuniga interest
Juventus general director Beppe Marotta has denied the club are interested in signing Aleksander Kolarov from Man City.
Last Updated: 27/08/13 5:57pm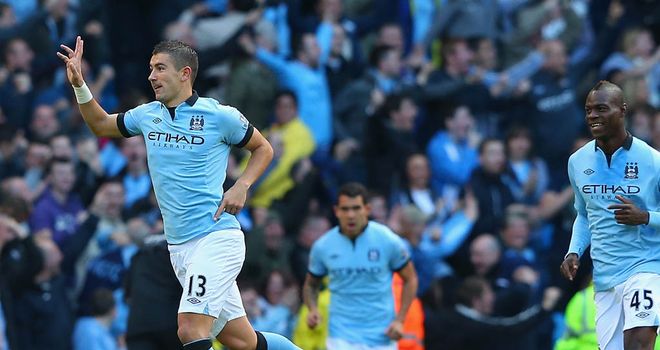 The 27-year-old had been linked with a move to Turin but now looks set to remain at the Etihad Stadium.
Marotta told Gazzetta dello Sport: "Are we interested in Kolarov? No, we have Pepe who is recovering and we are betting on him."
However, Marotta did confirm their interest in Juan Zuniga but says they won't interrupt the full-back's negotiations with Napoli over a new contract.
He added: "Zuniga is a player who interests us a lot.
"But it is a situation that is up to Napoli who have the right to present the player a (contract) renewal. We are talking about an important player to (Rafa) Benitez's game.
"I think he will reluctantly decide to sell Zuniga.
"Juventus have a good relationship with Napoli and we do not have the intention to interfere."
Regarding a new contract, Benitez admits he is confident Zuniga will agree to extend his deal and stay with Napoli.
Benitez said: "He's an important player. We are talking with him.
"I've spoken with the president about Zuniga's importance to the team and now he has an offer on the table.
"He told me the two parties are close and Zuniga showed me he wants to stay with a good performance."
Napoli president Aurelio De Laurentiis is also hoping that Zuniga will stay after confirming the new contract offer is more than Juventus are prepared to put on the table.
"We are talking about Zuniga," De Laurentiis told Sky Sport Italia. "We made him an offer that is 40% more than Juventus.
"Then, if he decides to become a Bianconeri player, it will be his decision, not our one."