Vlad Chiriches happy to have the chance to join Tottenham Hotspur
Romanian defender Vlad Chiriches has expressed his delight at having the opportunity to move to Tottenham Hotspur.
Last Updated: 29/08/13 4:50pm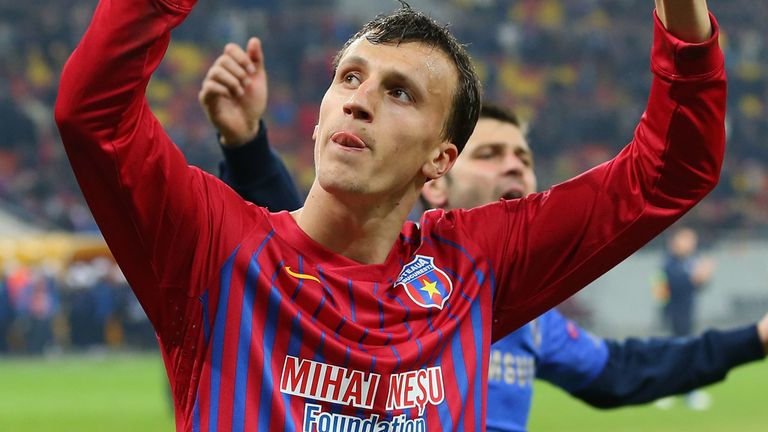 Steaua Bucharest recently confirmed that a deal has been agreed with Spurs for Chiriches, who is set to finalise his switch to White Hart Lane.
The 23-year-old had been close to a move to Spurs earlier in the summer but the negotiations failed, and Chiriches says it was a hard time before the move was resurrected.
He told DigiSport TV: "I had a hard time after the first round of negotiations failed, I even cried. I was upset for two days.
"I hope there won't be too much difference between the level of the Premier League and the level at which I have played. The most memorable moment of my career at Steaua was the winning of the championship, something I had dreamt of all my life.
"I hope I will be able to make my mark in England too."
The defender went on to admit the decision to leave was a tough one and offered his thanks to Steaua boss Laurentiu Reghecampf.
He added: "I will miss all my team-mates from Steaua, especially my friend Mihai Pintilii, and I wish them good luck and to win the championship again.
"I thank Laurentiu Reghecampf for everything."