Transfer news: Andre Villas-Boas rules out a move for a left-back in January
Tottenham Hotspur coach Andre Villas-Boas has no intention of dipping into the January transfer market for a left-back.
Last Updated: 24/11/13 12:36pm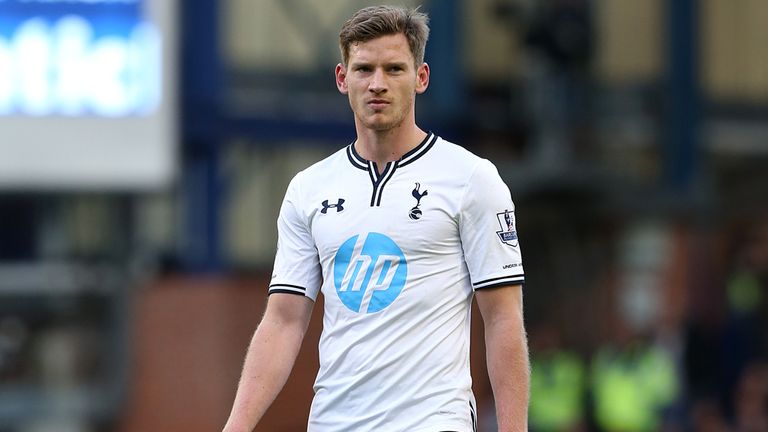 Spurs have found themselves short in that area following an injury to Danny Rose.
Jan Vertonghen's versatility has allowed him to provide cover of an international class, but he openly admits to feeling far from happy in a full-back berth.
That has led some to suggest that Villas-Boas will look to bolster his ranks in the New Year, having been strongly linked with Real Madrid's Fabio Coentrao over the summer.
The Portuguese tactician is, however, of the opinion that he has no need to spend on defensive reinforcements.
Asked if a left-back is in his thoughts ahead of Sunday's trip to Manchester City, Villas-Boas said: "No, I don't think so.
"Danny Rose is still out but making good progress on his injury so we're looking for a two or three-week period now finally for his return."
Villas-Boas has also sought to appease Vertonghen by revealing that he will be returned to his favoured role at centre-half once Rose returns to full fitness.
He added: "He is a central defender - one of the best in the world. Unfortunately, due to the situation at the moment, he has to sacrifice himself at left-back.
"He knows that as soon as Danny Rose comes back, the place as a centre-back is his again. The good of the team is more important at the moment.
"We understand he is making a sacrifice and that is why we respect him and have made him captain at times this season. But there is no problem."