Juventus striker Carlos Tevez has been offered the chance to return to England by an unknown Premier League club, according to Sky sources.
But Sky Sports understand that club is not Liverpool, despite press reports suggesting Brendan Rodgers could tie up a deal for the former Manchester City and Manchester United star this week.
Tevez, who has a year remaining on his contract at the Serie A champions and Champions League finalists, has also received three offers from abroad – one of which is thought to be Atletico Madrid.
The La Liga side are keen to sign the 31-year-old, who has long been tipped to finish his career in his home country with former club Boca Juniors, with head coach Diego Simeone speaking of his desire to bring Tevez to Madrid last month.
"One always gets excited if you have players like Tevez," Simeone told Spanish sports newspaper AS when asked about  the Argentina international.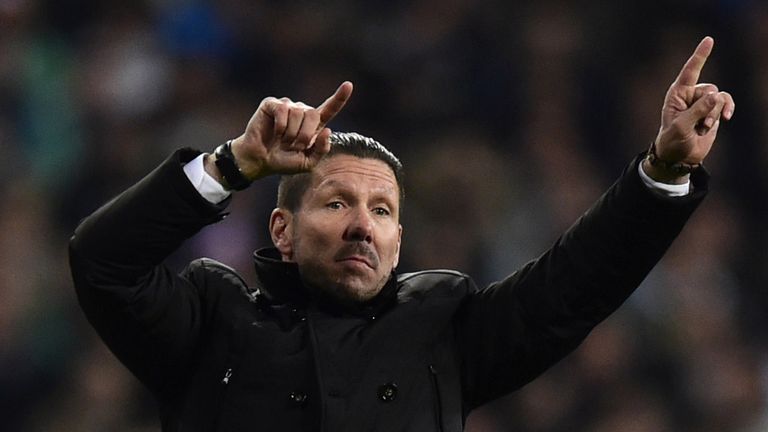 One always gets excited if you have players like Tevez. More than the goals he scores, he has football running through his veins.
"More than the goals he can score per season, he has football running through his veins. It would be an ideal reinforcement considering the way we experience football at Atletico Madrid."
Tevez joined Juventus from Man City in 2013 for £12m and has scored 39 league goals for the club en route to claiming two Italian titles and an Italian cup.
Tevez was the subject of an infamous initial move to England when he joined West Ham in 2006 amid disputes over third-party ownership of his playing rights.
He moved to Manchester United a year later after this was resolved before another controversial move to their arch rivals City in 2009, after scoring 34 goals under Sir Alex Ferguson.
Tevez scored 73 goals for City and won the Premier League with them in 2012 his third English title.