Juventus general director Giuseppe Marotta says Paul Pogba will not be sold this summer as he does not want to leave.
Top European teams have contacted the Italian champions in the hope of buying the 22-year-old, who joined Juve on a free transfer from Manchester United in 2012 and Real Madrid have the latest club to declare their interest.
But Marotta has told Corriere dello Sport: "I reiterate we don't want to sell Pogba and he has said today that he doesn't want to leave.
"Pogba is a player that has been requested by several clubs but we have not entered in any negotiation because we consider him strategic to our project.
"The player is not on the market and will only be put in the market if he says he wants to leave.
"If, in the future he wishes to leave, then we will have to look at all the options from a budget standpoint."
Pogba has been strongly linked with Paris St Germain, with the Ligue 1 champions having reportedly offered him a wage package of 12million euros per season.
The Frenchman was an important member of a Juve side that won a Serie A and Coppa Italia double this season as well as reaching the final of the Champions League.
Marotta, meanwhile, confirmed that Juve forward Carlos Tevez is set to make a decision regarding his future in the next few days.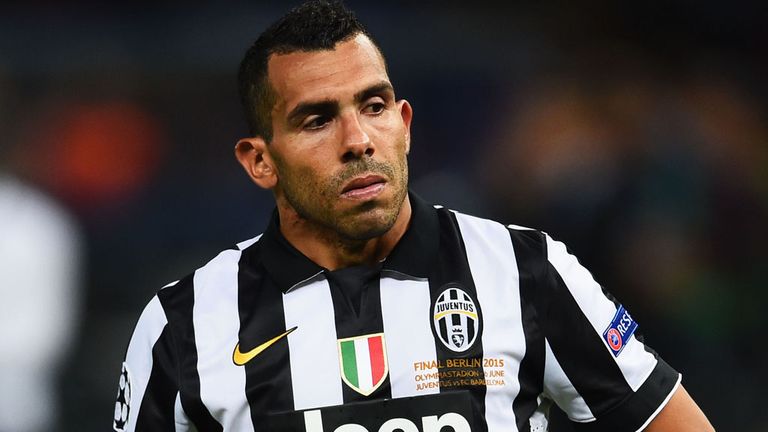 The Argentinian forward, who is currently competing at the Copa America in Chile, has been strongly linked with a return to Boca Juniors this summer.
Boca Juniors president Daniel Angelici travelled to Chile earlier this week to hold talks with Tevez, who is under contract with Juve for another season.
"Players are human beings and we have to respect their personal reasons," Marotta said. "The will of a player is crucial and the same goes for Tevez as it does for Pogba.
"Tevez has declared his wish to end his glorious career in Argentina. We are awaiting a response from him and we are ready to help him because it would be counter-productive to create an uncomfortable situation for both parties.
"We expect an answer from him before Saturday. If he decides to stay with us, we will be happy otherwise we will be sad but we will have great respect for what he has achieved."
Tevez, 31, joined Juve two years ago from Manchester City and has finished as the team's top scorer in his two campaigns in Italy.
He is a reported target of PSG and Atletico Madrid but Marotta insists the striker will only leave Juve this summer to move to Argentina.
"Tevez to Atletico or PSG? We have given him the availability to leave because of a life choice," Marotta said." In other words, to return home and not to go for free to another European club.
"I'm certain that if he leaves it will be to go to Argentina."