With Raheem Sterling completing his move to Manchester City, he is now the most expensive English player of all time. We take a closer look at the other players that make up the top 10 most expensive English players ever...
1. Raheem Sterling - Liverpool to Manchester City - £49m
Still only 20, and capped 16 times by England, Sterling should be spending the best years of his career at City. With so much attacking talent already at the Manchester club though, questions remain about what role Sterling will have.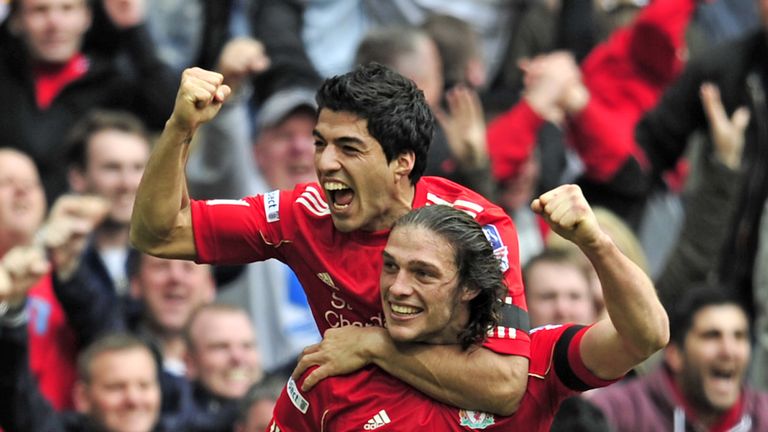 2. Andy Carroll - Newcastle United to Liverpool - £35m
31 January 2011, also known as the last day of the transfer window, remains one of the most exciting days in recent football history. Earlier in the day, Chelsea had signed Fernando Torres for a then British record £50m, and Liverpool spent that amount, plus more, on Andy Carroll and Luis Suarez. While Suarez enjoyed a terrific spell at the Reds, before moving to Barcelona, Carroll's time at the club was decidedly more mixed.
The striker only managed six Premier League goals, but did score the winner vs rivals Everton in the 2012 FA Cup semi-final. Carroll would later move to West Ham, with Liverpool taking a £20m hit.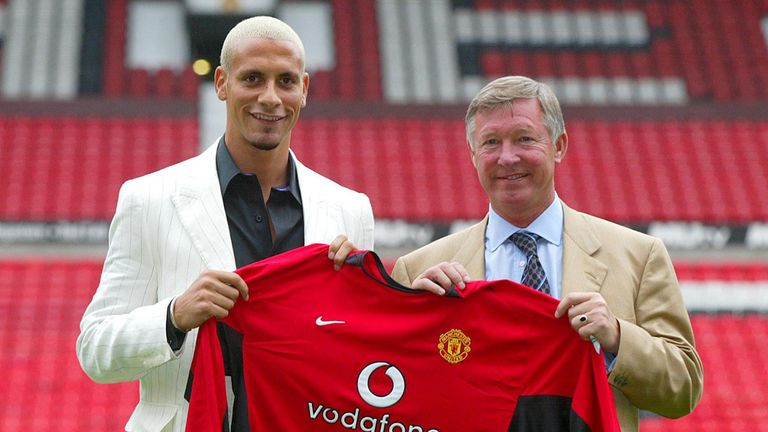 3. Rio Ferdinand - Leeds United to Manchester United - £30m
One of the more controversial transfers on this list, Rio Ferdinand remained the most expensive defender in football for an astonishing 12 years after signing for Manchester United. £30 million will feel like an absolute bargain for United, as Ferdinand played a huge role in one of Manchester United's most successful periods.
He won six Premier League titles, the Champions League and was named in the PFA team of the year five times during his spell on Manchester, before moving to QPR after his contract expired. He has since retired.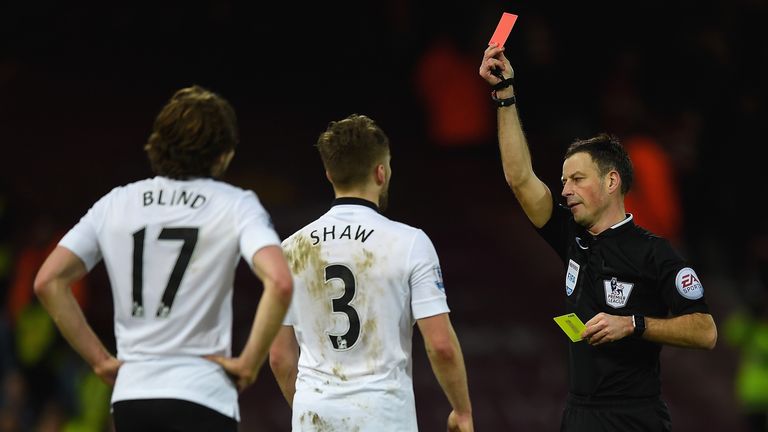 4. Luke Shaw - Southampton to Manchester United - £30m
Luke Shaw enjoyed an incredible season at Southampton during the 2013/14 campaign. Not only did he make his England debut, he was also named in the PFA team of the year. Manchester United had evidently seen enough, and signed the Saints academy product for £30m. Shaw became the most expensive teenager in football, and although he endured a difficult first season at Old Trafford, at 20, he has plenty of time to rediscover his best form.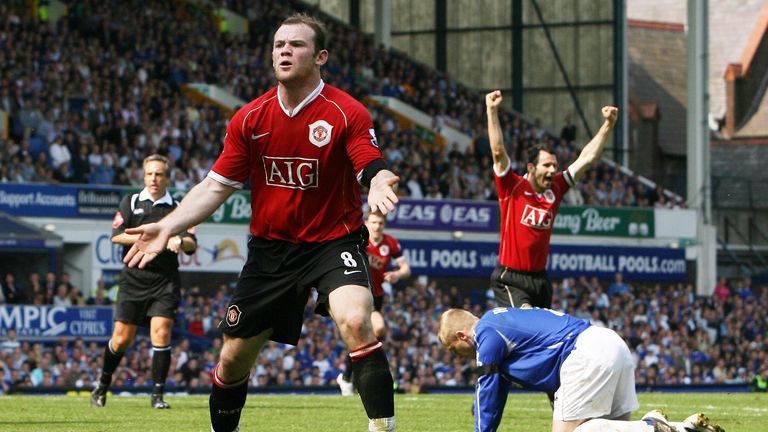 5. Wayne Rooney - Everton to Manchester United - £27m
British football has seen few things like the hype that surrounded Wayne Rooney after scoring that goal against Arsenal. Only 16, Rooney had ended Arsenal's 30-match unbeaten run, and a star was born. A couple more seasons at Everton followed, before Manchester United had seen enough and Sir Alex Ferguson convinced the board to spend £27m on the then 18-year-old.
Rooney almost immediately began repaying the transfer fee, scoring a hat-trick on his debut in the Champions League against Fenerbahce. Rooney has won a host of team and individual honours since signing, and some 11 years after making the move, Rooney is still one of the main men at Manchester United.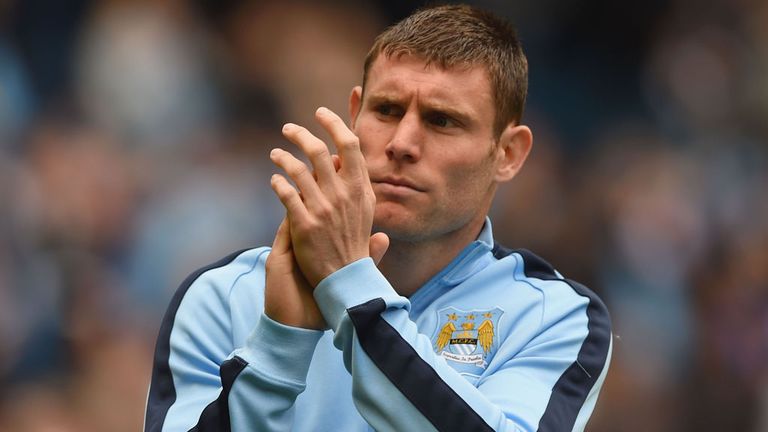 6. James Milner - Aston Villa to Manchester City - £26m
Since taking over in 2009, Sheikh Mansour has not been shy in spending millions to completely transform the fortunes of Manchester City. After a hugely impressive season at Aston Villa playing in a central role, Milner was beginning to attract the attention of some of the Premier League's big guns. It was Manchester City who stumped up the cash, paying Aston Villa £26m. At City, Milner played an important role, winning two Premier League titles, and one FA Cup winner's medal, before joining Liverpool on a free transfer.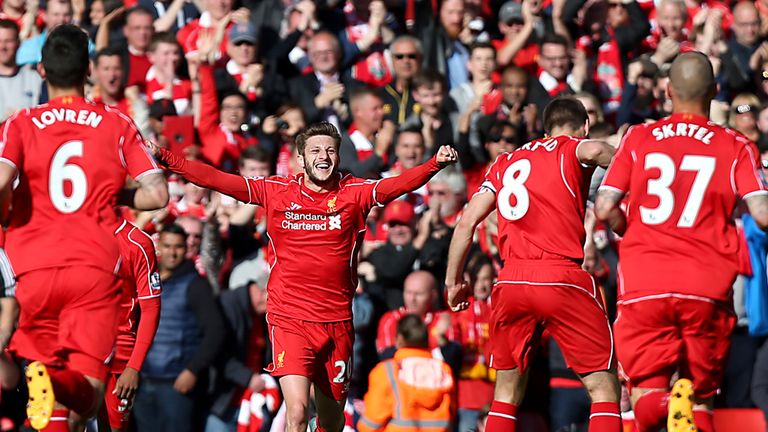 7. Adam Lallana - Southampton to Liverpool - £25m
Adam Lallana is the second Southampton academy graduate to feature in the top ten. Playing in League 1 as recently as the 2009/10 season, Lallana, like Southampton, has enjoyed a fast rise to the top. He shone as the Saints seamlessly adapted to life back in the Premier League, and was named in Roy Hodgson's England World Cup squad. Brendan Rodgers spent £25m on the midfielder before the start of last season, and even though Lallana endured an indifferent first season at Anfield, at 27, he should have his best years ahead of him.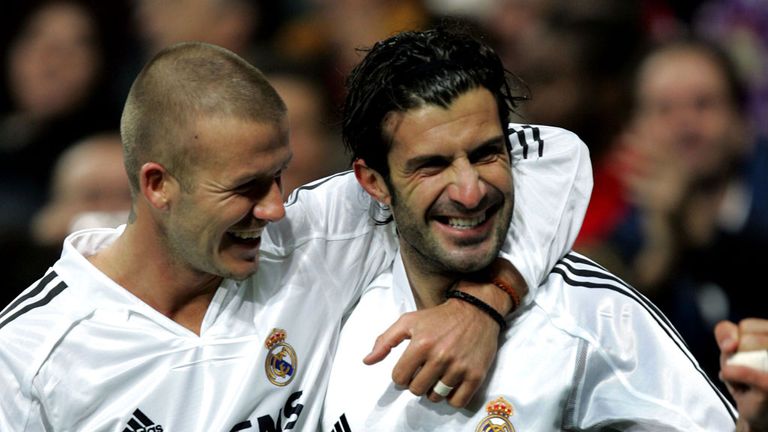 8. David Beckham - Manchester United to Real Madrid - £24.5m
This is the only transfer in our list that features a side not in the Premier League, and no prizes for guessing that it involves perennial big-spenders Real Madrid. After a glittering career at United, Beckham joined Real Madrid as the latest galactico, joining names like Ronaldo, Zinedine Zidane and Luis Figo. Immensely popular with the Madrid faithful, Beckham finally claimed a La Liga title during his last season with the club.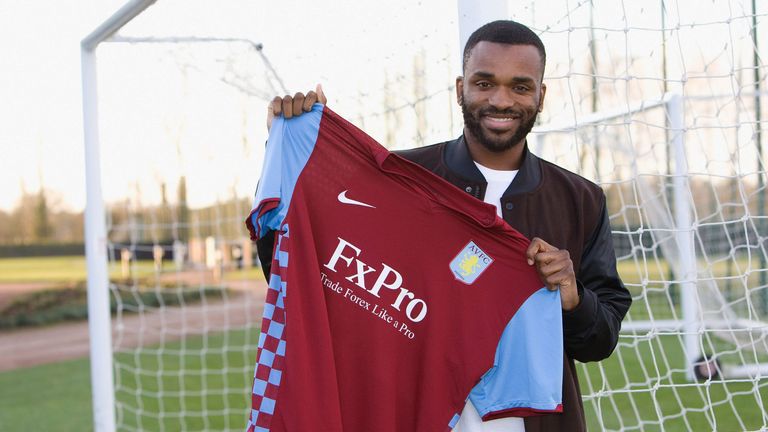 9. Darren Bent - Sunderland to Aston Villa - £24m
With Aston Villa in serious relegation trouble, owner Randy Lerner paid Sunderland £24m, hoping that Darren Bent could score the goals to keep the Midlands club in the Premier League. Lerner's gamble paid off, and after scoring on his debut vs Manchester City, Bent finished the season as Villa's top scorer, despite only joining in January. Nine goals in 16 games ultimately led Villa to a comfortable mid-table finish. Bent never again reached those heights at Villa, and joined Derby at the end of last season.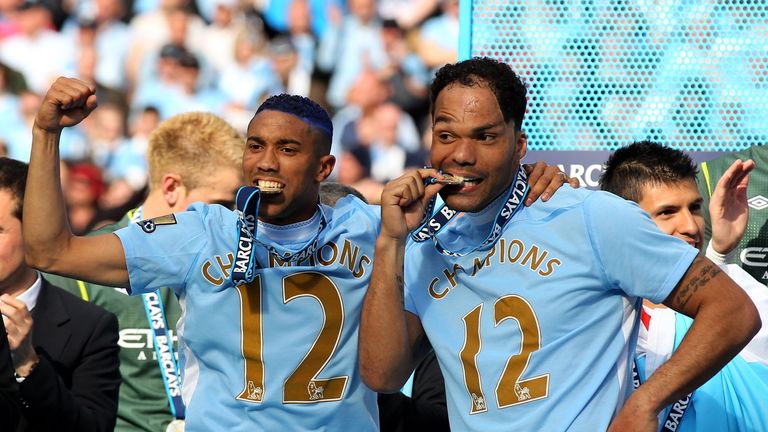 10. Joleon Lescott - Everton to Manchester City - £22m
Our list is rounded off by Joleon Lescott, who left Everton for Manchester City in a protracted deal in 2009. It was one of the first transfers bankrolled by the new City owners, joining the likes of Carlos Tevez, Kolo Toure and Emmanuel Adebayor who also signed that summer. Lescott had a mixed spell at City, but played a key role the first time Man City won the league in 2012. He joined West Brom on a free transfer at the start of last season, and was an important man for Tony Pulis' side.