Cristiano Ronaldo cannot win Juventus games by himself, says Lorenzo Insigne
Last Updated: 18/07/18 9:00am
Cristiano Ronaldo cannot win Juventus games by himself, says Napoli forward Lorenzo Insigne, who has admitted he is more of a Lionel Messi fan.
Juventus have won the past seven Serie A titles, and strengthened their hand when signing Ronaldo from Real Madrid for a fee understood to be £105m.
The five-time Ballon d'Or winner arrives at Juve having won four Champions Leagues in the last five years at Real, and is targeting further success at the Italian club.
However, Insigne is eager to see how Ronaldo will adapt to life in Serie A, particularly if Juventus focus predominantly on Champions League glory.
Insigne told Gazzetta dello Sport: "CR7? Welcome to him, but I'm curious to see how he'll adapt to our league. He won't be able to win games by himself.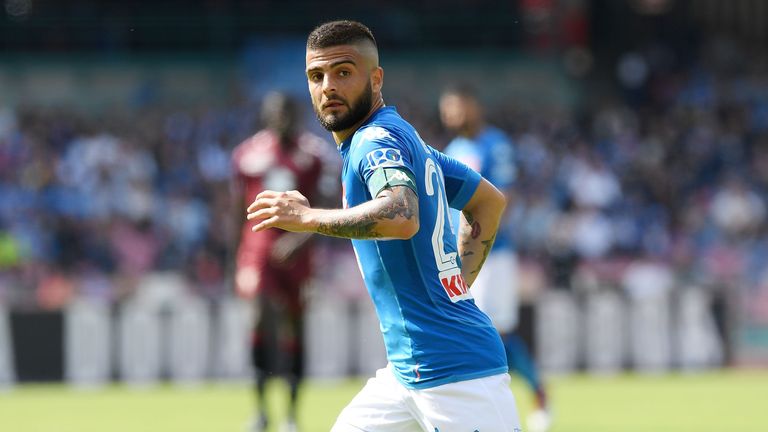 "Personally I prefer Messi for what he represents for football, but the talent of the Portuguese is not in question. If he's won five Ballons d'Or, it means something.
"Italian defences are very strong though, even if he proved against Juventus that he's a phenomenon. In a longer tournament, we'll see.
"Maybe Ronaldo will save himself to aim for the Champions League, which is his big objective. Then in the Champions League last 16 two years ago, he didn't score against us. We hope to repeat that."
Juventus' squad have begun pre-season training, but a post-World Cup break for Ronaldo means he will avoid a speedy reunion against Real Madrid in their International Champions Cup friendly on August 4.