Champions League final: How Juventus got back to the top of European football
By Stephen Turner
Last Updated: 01/06/15 1:52pm
We look at how Juventus recovered from the Calciopoli scandal to dominate Serie A and reach the Champions League final...
Juventus head to Berlin for European football's elite fixture after a hard-fought 1-1 draw at the Bernabeu secured a 3-2 aggregate win over holders Real Madrid but just nine years ago they were relegated to Serie B in disgrace.
In the interim they returned to dominate Italy's top flight, going unbeaten in 2011/12 and this month securing a fourth straight title - a run of domestic success they last enjoyed in the 1930s, in the infancy of the Agnelli family's famed ownership.
So how has the 'Old Lady' of Italian football come such a long way in such a short space of time? The answer lies in long-term planning and a structure that can absorb the shock of losing key personnel.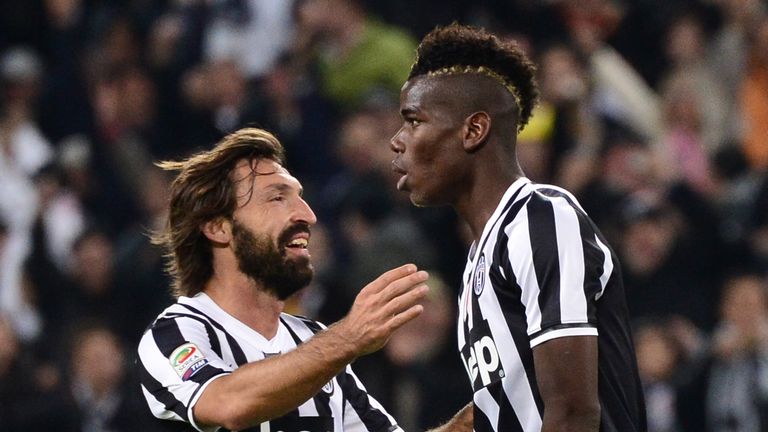 Advantage
That, at least, is the view of Sky Italia presenter Valentina Fass, who argues that the decision to build their own stadium - at the time an unprecedented move at the top end of Serie A - has left their rivals scrabbling to catch up.
"It's put them at a huge economic advantage over the other Serie A teams," Fass told skysports.com. "They earn so much money from Juventus Stadium, not just from ticket sales, but merchandising, drinks and so on.
"That's a lesson they learned from England. Before they decided to go ahead, they went to see the Arsenal stadium, for example. When they saw the mark-up on drinks was so high, it made them decide to go ahead."
The stadium owes more to England than its merchandising policy - with no running track, the 41,000-odd regulars are right on top of the pitch - and Juve even invited English opposition to the opening. Notts County, whose black and white stripes inspired the famous Juventus kit, spoiled the party a little with a late Lee Hughes equaliser.
That was in September 2011, at the start of their 'invincible' season (Juve's, not Notts County's) and the Scudetto has not left Turin since.
Scandal
Andrea Agnelli, the fourth member of his family to take on the club's presidency and the first since his father left the post in 1962, cannot take the credit for commissioning the new stadium.
But his 2010 inauguration, according to Fass, marked the introduction of a clearly-defined hierarchy and helped draw a line under the Calciopoli scandal that saw Juve stripped of two league titles and condemned to the second tier after club officials were found guilty of attempting to influence the appointment of referees.
Juventus' recent history
2006 - demoted to Serie B, stripped of '05 and '06 titles
2007 - promoted despite nine-point deduction
2010 - Andrea Agnelli becomes president
2011 - Antonio Conte named boss
2011 - Juventus Stadium opened
2011/12 - go unbeaten on way to Serie A title, three more follow
Agnelli also recruited Giuseppe Marotta, the general director credited with overseeing a transfer strategy that has seen the discarded (Andrea Pirlo), the tainted (Carlos Tevez) and the impatient (Paul Pogba) brought in at relatively modest cost and with almost unqualified success.
"The society of management is very strong," Fass says. "You know exactly who has what power. This change happened with Agnelli, who basically decided he wanted transparent men he could trust.
"Marotta is very good in the transfer market - he's the guy who took Pogba from Manchester United. They understood he was unhappy with Sir Alex Ferguson and would not sign a new contract, and they only gave 300,000 euros to get him.
"They got Pirlo from Milan, who weren't using him properly. It looked like it was the end of his career - look what he's done since. They got Tevez, a difficult character, and managed to get him playing well."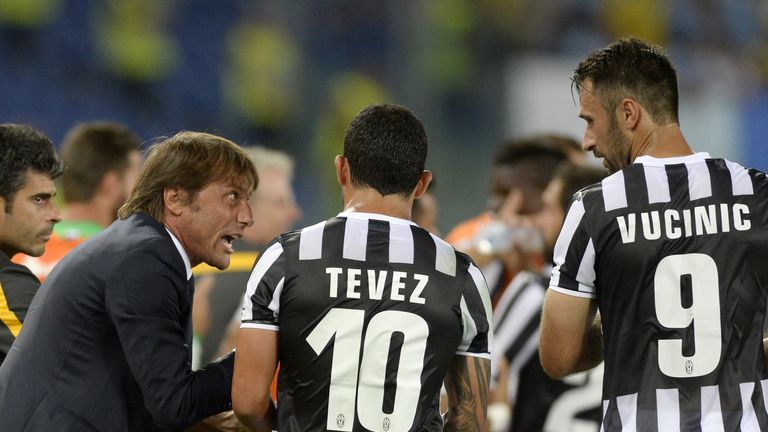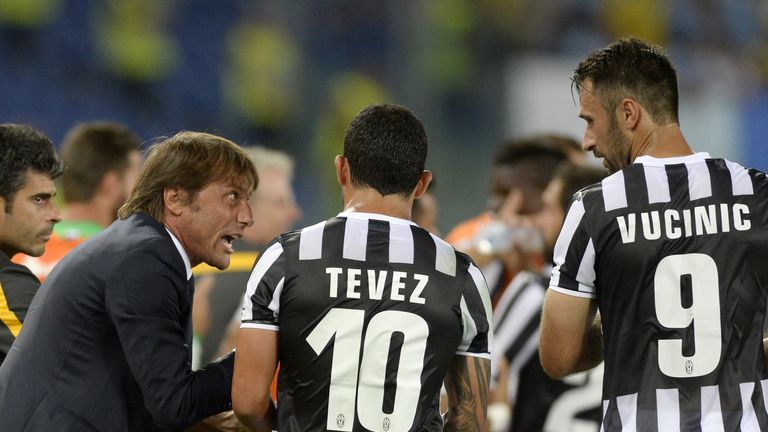 Winners
Several managers have come and gone since Juve's relegation and immediate promotion, but not until former player Antonio Conte's appointment in 2011 did they find one capable of moulding a title-winning team.
Fass says: "When he came, they already had a management structure but not an actual team. He changed the way of playing, gave them a winning attitude. They started winning."
All the more reason for the concern, then, when Conte announced his shock departure after three years and three Serie A titles amid rumours key midfielder Arturo Vidal would be sold.
Vidal stayed, Conte left, and now his successor Massimiliano Allegri - unfancied by many supporters a year ago - has now taken the club to its first Champions League final in 12 years.
"He's done well," Fass, speaking before Wednesday's triumph, said. "Conte had already built the team in a certain way, but he's done well and a lot of merit has to go to him. Juventus traditionally were never very good in Europe - people in Italy make fun of them - but this year seems to be different."