Steven McLean says Scottish Cup final is pinnacle of referee's career
By Sky Sports Scotland
Last Updated: 17/05/16 5:58pm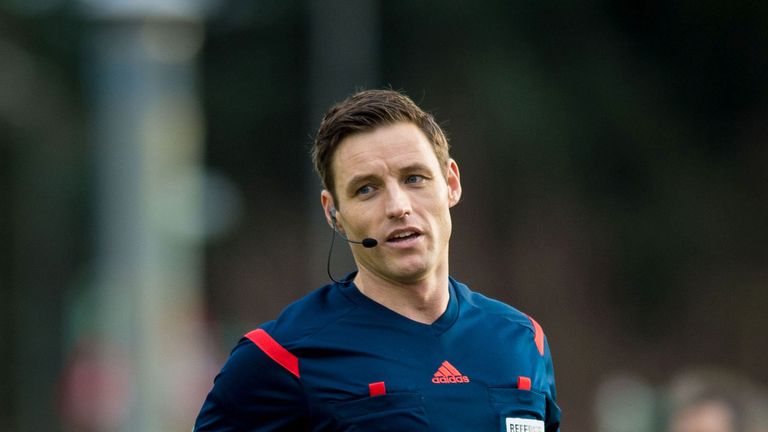 Referee Steven McLean says he is honoured to be given the opportunity to officiate at this weekend's Scottish Cup final between Rangers and Hibernian at Hampden Park.
The FIFA official, who was in charge of the Scottish League Cup final between Aberdeen and Inverness CT two years ago, says lessons learned from a match at the National Stadium last season will stand him in good stead this Saturday, live on Sky Sports.
McLean was the man in the middle during the 2015 Scottish Cup semi-final between Celtic and Inverness when Caley's Josh Meekings handled the ball on the line but neither a penalty nor a red card were awarded.
Inverness went on to win the game 3-2 and advance to the final where they beat Falkirk 2-1.
Speaking to Sky Sports Scotland, McLean says: "This is absolutely massive. It is the pinnacle for any Scottish referee.
"It's a great privilege, a great honour and it's a special match so I am absolutely delighted to be appointed to this fixture.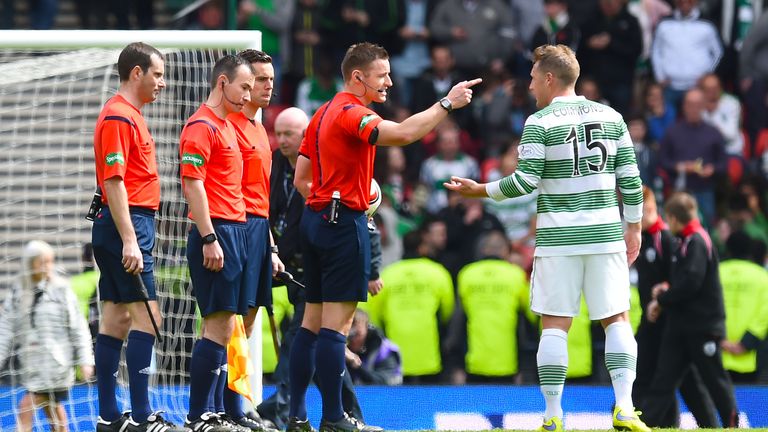 "The League Cup final was a special occasion as well but everybody wants the Scottish. It's the big one. It's going to be a great occasion, a great experience and one I am very much looking forward to."
Asked if the match affords him the chance to atone for his error during last year's semi-final, he added: "Of course. We learn from all experiences.
"Obviously that was an incident that was missed, it was disappointing on the day and I take ultimate responsibility for it. But we have a referee team and we share responsibility so its important that we learn from those incidents.
"But we use our experiences from both positive incidents and negative incidents just to move forward and use it as a learning opportunity and hopefully I have used that in the last season to perform well.
"I had a really consistent performance level this season and I think I have benefitted from all my experiences in my career and that is what has enabled us to be in this position."