Two Russian fans were arrested in Lille on Tuesday afternoon, as French police launched an anti-hooligan operation near Cannes.
Russia, who have been handed a suspended disqualification from Euro 2016 by UEFA and fined following violent scenes in Marseille, face Slovakia in Lille on Wednesday, while England and Wales play in nearby Lens 24 hours later.
Kaveh Solhekol, reporting for Sky Sports News HQ in Lille, witnessed the disturbances between Russia, England and Wales supporters at a bar on the Place de la Gare, in central Lille.
He said: "There was drinking and singing but nothing out of the ordinary. Then out of nowhere several Russian fans approached the England fans and there was some gesturing.
"I could see chairs thrown, the police moved in, the bar manager intervened and five to 10 minutes later, two Russian fans were surrounded by French riot police and were soon handcuffed and driven away."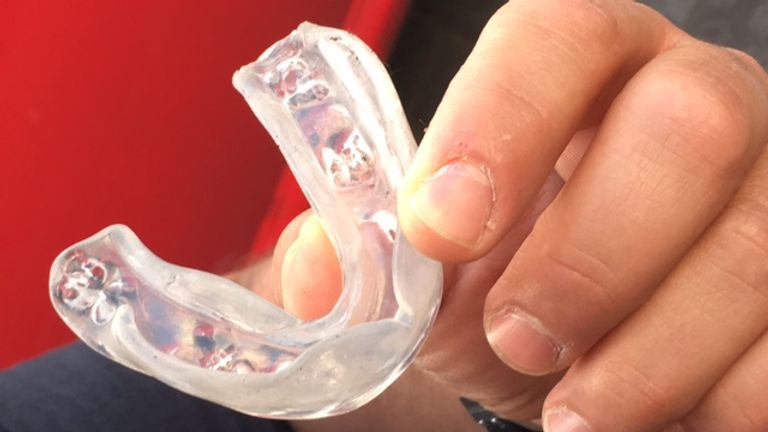 One of those arrested dropped a gum shield before entering the police van. Russian troublemakers in Marseille over the weekend were seen wearing these mouth protectors, martial arts gloves and carrying knives.
Extra security measures were introduced on Tuesday as members of the England Supporters Travel Club received a letter from FA chief executive Martin Glenn urging them to "represent the badge in a positive and respectful way".
Glenn acknowledged the "truly appalling behaviour" of some Russian fans inside the Stade Velodrome at the final whistle but also said England fans' "contribution to the anti-social and violent scenes in Marseille" before kick-off were being taken "very seriously".
The letter also outlined the increased security measures in place, with an alcohol ban enforced in Lille and Lens from 6pm on Tuesday until 6am on Friday morning.
The security operation in Lens, which one local official said would be "in lockdown", will be boosted by additional British police officers and also by British Transport Police, who will extend patrols from Eurostar trains to local rail services.
Over 3,900 officers will be mobilized for the two matches, with more than 1900 policemen on duty on the day of the games.
Identities of 29 Russians suspected of being involved in the Marseille clashes were verified on Tuesday which kick-started the hooligan crackdown.
Police stopped a coach-full of Russia supporters in the town of Mandelieu, near Cannes on the south coast. All 42 Russians on board were taken to Marseille for questioning.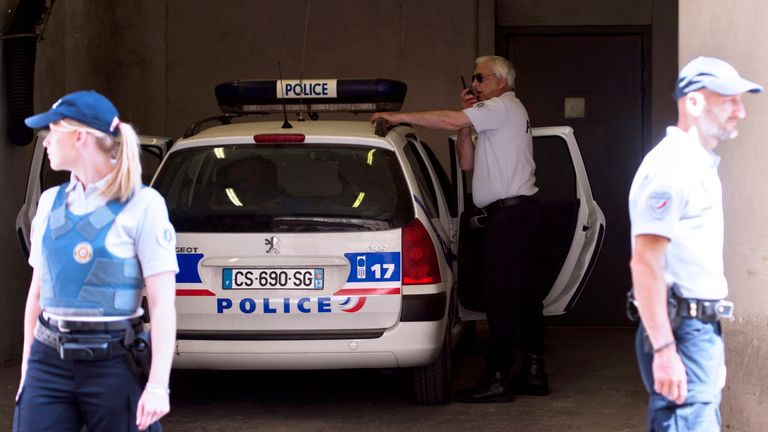 After the 1-1 draw in Marseille, Russian supporters charged their English counterparts inside the Stade Velodrome.
The Kremlin described "riots" involving Russian fans at Euro 2016 as unacceptable and called on them not to react to any provocation at the tournament.
"This is absolutely unacceptable. We count on Russian citizens and fans to obey the laws of the country they are in," Kremlin spokesman Dmitry Peskov said, adding that "we can only call on our fans not to react to any sort of provocation".
Russian FA official and MP Igor Lebedev caused controversy on Monday by congratulating his fellow countrymen for "defending the honour" of the country. 
Meanwhile, French Prime Minister Manuel Valls has confirmed that football fans will be deported from France if they cause trouble. "Some people cannot stay on national territory," he said.
On Monday, Marseille's chief prosecutor Brice Robin said around 150 Russian hooligans - who were "trained to fight" - were responsible for instigating much of the violence.
British police coordinator Mark Roberts appealed for witnesses to send police any footage and said: "A number of images of those involved in disorder have been collated and work continues to identify those involved."
One British man in his fifties is still in a serious but stable condition in hospital after being attacked with an iron bar.
On Monday, 10 men - six Englishmen, three Frenchmen and one Austrian - were found guilty of violence around the England-Russia match and given jail terms. Most were tried for throwing bottles at police.