Zlatan Ibrahimovic's EFL Cup win adds to his incredible trophy haul
By Pete Hall
Last Updated: 26/02/17 9:37pm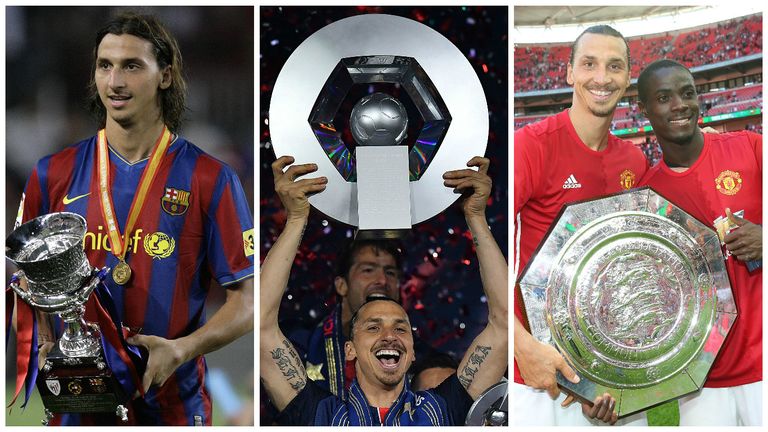 With the first silverware of 2017 duly won, Zlatan Ibrahimovic has added yet another trophy to his incredible collection.
The Manchester United striker scored twice in his side's 3-2 victory over Southampton on Sunday, including the late winner in a man-of-the-match performance, to underline the fact that he is still a world-class performer.
The naysayers had been lining up at the start of the season, all adamant a 35-year-old couldn't cut it in the Premier League, Ibrahimovic has let his feet do the talking, and has reached the 20-goal mark for a 10th successive season - becoming the first Manchester United player to reach such a tally in the post-Sir Alex Ferguson era.
"This is something I have been doing every year, and this is nothing new for me," Ibrahimovic said after the recent victory over Leicester. "I keep producing. I have 20 and seven assists, so the statistics so far are the same region as other years except for last year because that was a crazy year."
Zlatan's trophy haul
| | |
| --- | --- |
| Club | Trophies |
| Ajax | 2 x league titles, 1 x Dutch Cup, 1 x Dutch Supercup |
| Juventus | 2 x league titles (both later stripped due to Calciopoli scandal) |
| Inter Milan | 3 x league titles, 2 x Italian Supercups |
| Barcelona | 1 x league title, 1 x Spanish Supercup, 1 x UEFA Supercup, 1 x World Club Cup |
| AC Milan | 1 x league title, 1 x Italian Supercup |
| Paris Saint-Germain | 4 x league titles, 2 x French Cups, 3 x French League Cups, 3 x French Supercups |
| Manchester United | 1 x Community Shield, 1 x EFL Cup |
Winning trophies is anything but a new phenomenon for Ibrahimovic. In every season since 2001, he has picked up at least one medal. His header against Leicester in the Community Shield back in August secured him a first trophy in England, taking his career total to a colossal 30.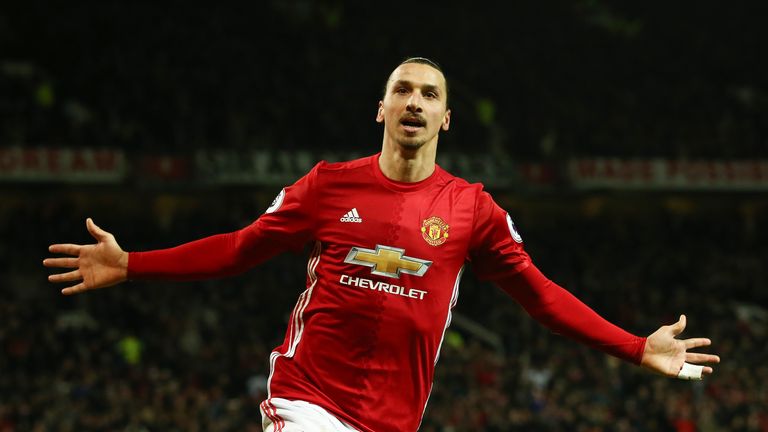 Ibrahimovic has racked up 13 league titles in 15 seasons since leaving his native Sweden for Eredivisie giants Ajax. He's also won a Dutch Cup, two French Cups, three French League Cups, a Dutch Super Cup, the Spanish Super Cup twice, the Italian and French Super Cups three times each and even a European Super Cup and a World Club Cup during his time at Barcelona.
Ibrahimovic's trophy-laden career began with a Dutch league and cup double with Ajax in 2000/01. From there he moved to Italy where he won Serie A titles in both his seasons at Juventus, although they were both ultimately stripped from the club due to their involvement in the Calciopoli match-fixing scandal.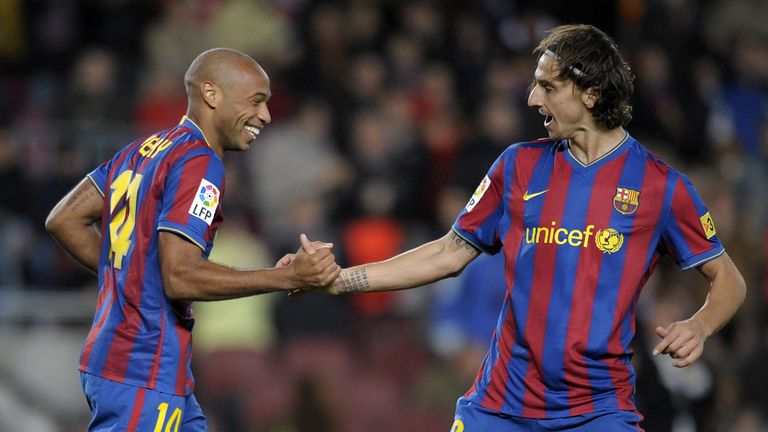 After Juventus' relegation to Serie B, Ibrahimovic was one of several high-profile departures, but he stayed in Italy with Inter Milan, where he played a key role in three successive Scudetto triumphs for the Nerazzurri before heading to Spain.
Often regarded as a career low point, having failed to really live up to the billing at Barcelona, Ibrahimovic still amassed an incredible four trophies in just one season in Catalonia, before heading back to Italy to continue collecting silverware.
Paris Saint-Germain won the Ligue 1 crown in each of the Swede's four years in the French capital and the sequence continues for Ibrahimovic with the EFL Cup win over Southampton.
Finals are all in a day's work for Ibrahimovic, and in the form he is in, expect there to be more for him in a United shirt before his career is over.
New customers: Grab a NOW TV Sky Sports Month Pass for £20pm for the first two months and catch a blockbuster period of live Sky Sports action. No contract.