David Moyes was supposed to be a choice for stability. Manchester United's self-styled stand against the immediacy of modern life. But Louis van Gaal's appointment is an acknowledgement that both the circumstances and the demands of the United job have now changed.
This is no longer a continuity gig. The option of just ticking things over has gone. A disastrous seventh-place finish has put financial pressure on the club that must be fixed quickly – and that means a swift return to the Champions League is non-negotiable.
As a result, they've turned to a veteran. Van Gaal may be a decade younger than Sir Alex Ferguson but he was out there winning Champions Leagues before the United legend had worked out how to safely negotiate the competition's group stages. And his job will be to make big changes.
Candidates
None of the potential candidates offered a straightforward solution for United. Jurgen Klopp ruled himself out but whether he could have transferred Borussia Dortmund's fast transitions to a team whose prized assets lack pace was a concern even if he had been available.
Diego Simeone is the coach of the moment but might best be classified as an exciting gamble. While Atletico Madrid is a club of rich tradition, Rene Meulensteen's analogy of the yacht and the cruise ship that so perfectly summed up Moyes' struggles would seem equally applicable here.
Carlo Ancelotti might have been able to accommodate the stars – he even won a Champions League playing the sort of 4-3-1-2 formation that might keep Juan Mata, Wayne Rooney and Robin van Persie happy. But coaxing the Italian from a club on the brink of La Decima was unlikely.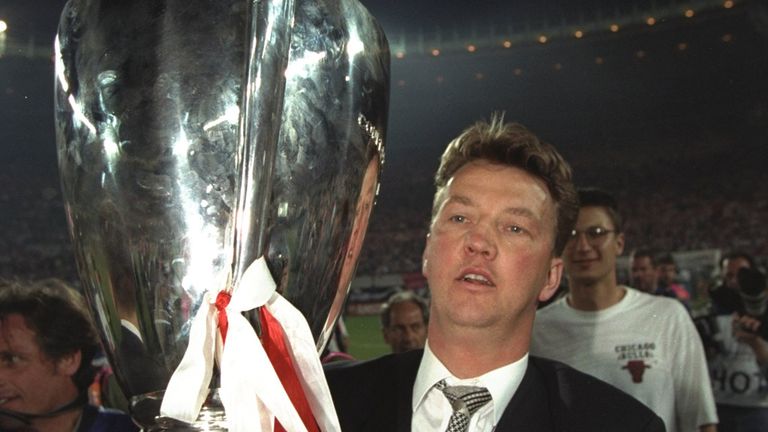 In terms of pedigree, Van Gaal was arguably the outstanding candidate. This is an experienced manager with a big enough character and reputation to take on the job. But like many of the alternatives, his arrival does not come without risk.
The retirement of Ferguson was an opportunity to build a modern club with a structure that could more easily survive the exit of one man. Instead, United are in danger of exchanging one 'dictatorship' for another – with no guarantee this one will prove quite so benevolent.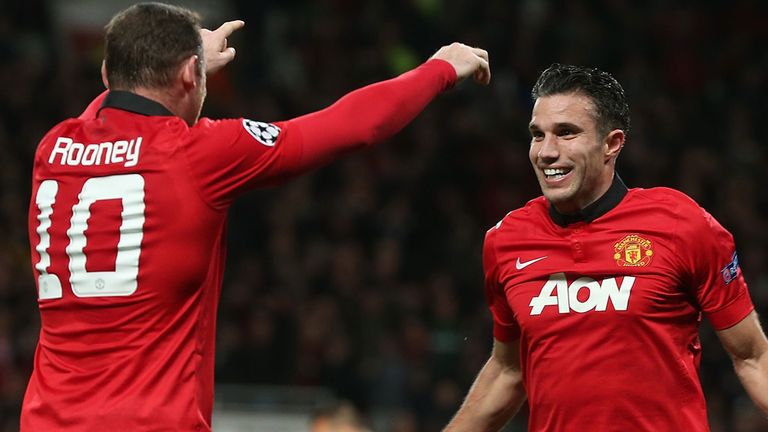 Van Gaal's abrasive character is the stuff of legend and is not well-suited to rule by consensus. As Bayern Munich's former sporting director Christian Nerlinger put it: "He must realise that in this club there are other people who are also responsible for sporting matters." If United are to give Van Gaal the control he reportedly craves, it would represent something of a leap of faith.
At least there will be a clear philosophy on the field, although the practical problems of inheriting a squad not of his making can be easily anticipated. Despite indicating that he will experiment with 5-3-2 at the World Cup, Van Gaal is known for his 4-3-3 which is likely to feature Van Persie in the central role but will surely force either Rooney or Mata away from their favoured position – not ideal when each has just signed a lucrative new long-term contract at the club.
Even that relationship with Van Persie must be regarded as subject to change ahead of Van Gaal taking charge of Holland at the forthcoming World Cup. Indeed, that tournament threatens to shape the thinking on the new man before he even arrives.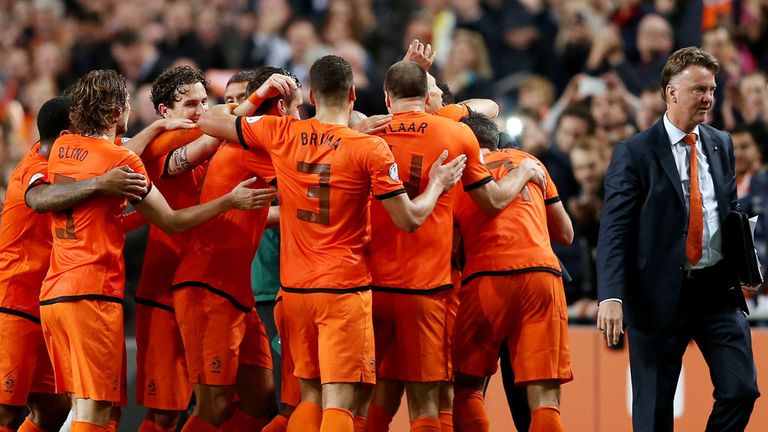 United could be appointing the World Cup winning coach. However, they could also be appointing Van Gaal only to see his Dutch side crash out of a group that includes Spain and Chile – leading some to conclude that his best days are behind him. Just two league titles (one in Holland and one in Germany) since the turn of the century certainly leave the CV open to (mis)interpretation.
It might seem strange to style a World Cup in Brazil as a distraction, but that's surely how United will see it. Moyes complained of a lack of time in last summer's window, but he was in his Carrington office for the start of July. Van Gaal will want to be preparing for a World Cup quarter-final on that date this time around.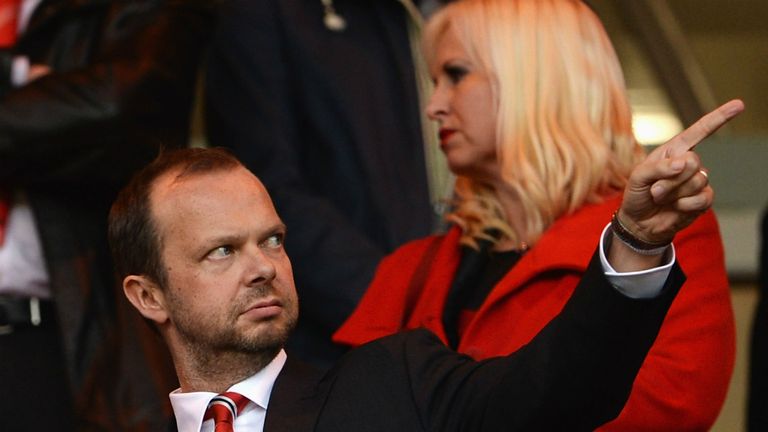 That's far from ideal given the issues that will need to be addressed and places much of the workload on Ed Woodward in what ought to be a busy summer of business. Senior players must be moved on and the team reshaped and renewed for a pivotal campaign.
Last summer that change didn't happen as Moyes' idea of transition was to rip out the coaching staff but retain the ageing players. Now Van Gaal must institute the necessary changes on the field and do so against the backdrop of huge pressure to return to the top four. At least there is no European football to sway him from his focus.
What is clear is that United have discovered to their cost the transient nature of stability. Anyone can make a managerial appointment that goes wrong. It's two poor managerial decisions in a row that really scuppers you. For that reason, United will be anxious for Van Gaal's reign to start well. Anything less could prove a big problem indeed.