Chelsea manager Jose Mourinho has branded his £50,000 fine from the Football Association as a "disgrace" and announced he will appeal against the decision.
Mourinho was hit with the fine, as well as a one-match suspended stadium ban, on Wednesday evening after accepting a misconduct charge from the FA for comments made to Sky Sports after Chelsea's 3-1 defeat to Southampton.
Here, we consult the FA's charging guidelines for a clearer picture of why Mourinho has been punished for his comments…
What did Mourinho say?
"When we are at the top I understand that there is quite a big pleasure in putting us down but when you are down I think you need to be a bit honest and to make clear that the referees are afraid to give decisions for Chelsea. The result [was] 1-1, there is a huge penalty and, once more, we don't get. A penalty is a crucial moment in the game with the result 1-1.
"I repeat, if the FA want to punish me, they can punish me, they don't punish other managers, they punish me - it's not a problem for me. But I want to repeat because I think my players deserve it, I think our fans deserve it and I am a Chelsea fan too. I want to say it again: referees are afraid to give decisions for Chelsea."
Why was Mourinho charged?
Mourinho's suggestion that referees are "afraid" to give Chelsea decisions was deemed to be in breach of FA Rule E3. According to the FA's guidelines for media comments, these types of comments fall under two categories.
- Comments which are improper, which bring the game into disrepute, which are threatening, abusive, indecent or insulting.
- Comments about match officials which imply bias, attack the officials' integrity or which are personally offensive in nature.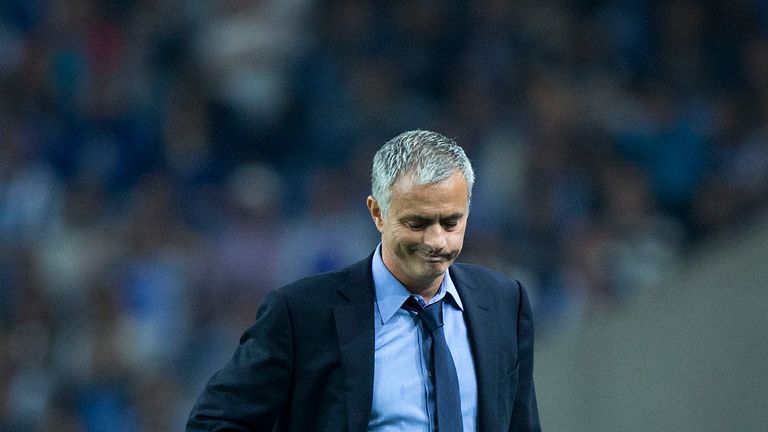 The FA therefore found that Mourinho's comments constituted improper conduct as they implied bias on the part of the match officials and brought the game into disrepute.
How was his punishment decided?
As with all FA charges, Mourinho's punishment was decided by an Independent Regulatory Commission. Previous charges are taken into consideration during the process, which partly explains why Mourinho's fine is twice as large as it was for his comments on a "campaign" against Chelsea last season.
Why was Arsene Wenger not charged for his comments on Mike Dean?
Mourinho has questioned why Arsenal manager Arsene Wenger was not charged for using the words "naïve" and "weak" in reference to Mike Dean's performance during Arsenal's 2-0 defeat to Chelsea earlier this season. In that instance, however, the FA did not consider Wenger's comments to represent a personal attack on the officials' integrity, or an implication of bias. Nor were they deemed to bring the game into disrepute.
Indeed, managers are permitted to criticise refereeing performances as long as they do not breach FA Rule E3. So when an angry Mark Hughes said referee Neil Swarbrick and his team "did not do their jobs" after a stormy clash with Hull in March, he was not charged. But when Mourinho said referees were part of a "campaign" against his side in December, he was charged, because, similarly to his recent comments, those allegations implied bias against Chelsea.
What happens next?
Mourinho confirmed he will appeal against his £50,000 fine and suspended one-match stadium ban in his press conference on Friday. If his appeal is rejected, Mourinho will be required to pay the fine in full. His suspended stadium ban will be immediately invoked if an Independent Regulatory Commission finds him to have committed a further breach of FA Rule E3 for any comment to or through the media before October 13, 2016.