"It was an easy decision - I couldn't turn down the opportunity to work with Jose again. Everyone knows the special relationship I have with this club and it has always felt like home to me."
That final swing of the boot in Munich two years ago was surely the perfect ending. Nothing left to prove. No legacy to cement. No exclamation point required to further emphasise his contribution to Chelsea's history. No matter. Didier Drogba is back.
Whoever said you can have too much of a good thing, really ought to try telling that to Chelsea fans overjoyed by the return of their iconic striker. It's nonsense, of course. He will be welcomed back with glee. And there are sound reasons why it could prove a shrewd move.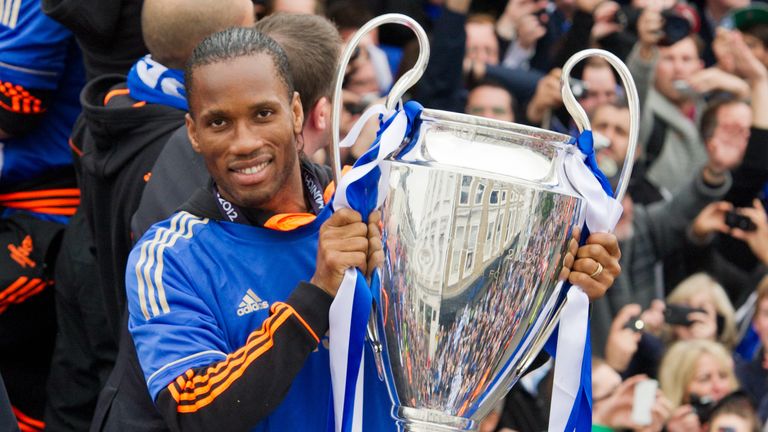 The naysayers will point to a surprisingly up-and-down goalscoring record during his initial eight-year stay at Stamford Bridge. It's a curiosity of his career that despite a formidable reputation as a bludgeoner of back lines, Drogba was rarely the most reliable of flat track bullies.
In fact, he was Chelsea top scorer in just three of his eight seasons and one of those was an achievement shared with Nicolas Anelka. Drogba failed to hit the 17-goal mark in six of his seasons at the Bridge with even John Terry scoring more Premier League goals in that final year.
Big-game player
But supporters are not inclined to recall the third goal in a routine home win in October. It's the big occasions that leave an impression on a fan; that leave an impression on a life. And Drogba has been the ultimate big-game player for Chelsea – arguably the finest of his generation.
The fact that his overall career record will see him fall just short of being 'a one-in-two man' doesn't detract from the legend. Instead it makes it more remarkable. Aside from those Champions League final heroics there are the four FA Cup final wins in which he's scored and the two League Cup wins that both featured goals by Drogba.
Indeed, you have to look to his two Community Shield wins to find a trophy Chelsea won during Drogba's time at the club in which he didn't score a regular goal – and even then he found the net in the shootout. And got a brace in the other one.
It's little wonder he was voted Chelsea's greatest ever player in 2012. The movie of Chelsea's 109-year history undeniably has some stunning cameos. But there is one conspicuous leading man.
Of course, nobody can go on forever and at 36 it might be too much to expect further heroics. And yet, there is a self-proclaimed synergy when it comes to Drogba's relationship with Jose Mourinho. As the player once said: "For Jose, I was capable of going to the ends of the earth."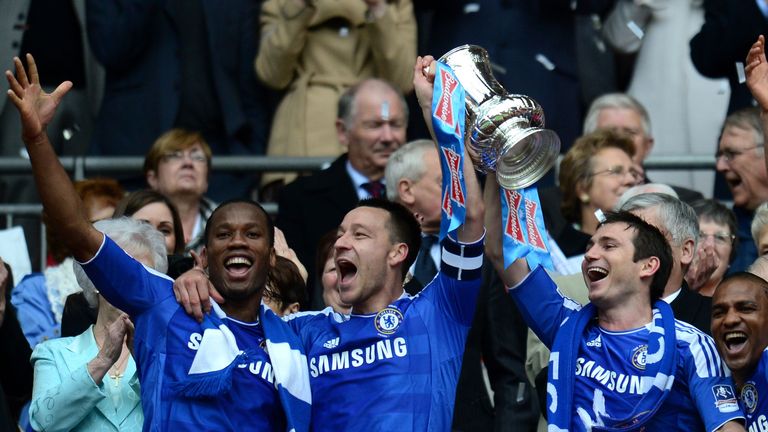 Perhaps Drogba himself is anticipating that his manager can coax out one last great performance. You wouldn't bet against the Ivorian being a dangerous weapon to wield at key moments. However, like a nuclear deterrent, Mourinho might be hoping the mere threat of Drogba will be enough.
This brings us to the psychological - a significant aspect of this transfer and why it may be deemed a triumph. Mourinho has a well-earned reputation as a tactically astute coach but his greatest strength has always been the mentality he can forge in a group – turning good players into winners. Fermenting success.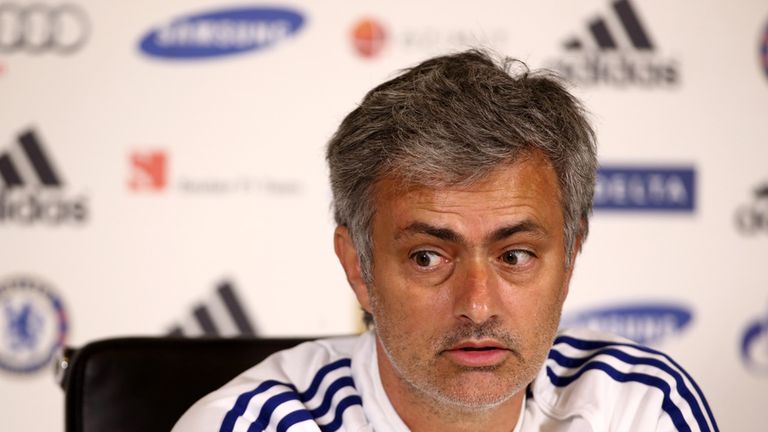 In Frank Lampard and Ashley Cole, the Chelsea boss has lost two trusted lieutenants and with the return of Thibaut Courtois difficult decisions lie ahead with Petr Cech too. Drogba can prove a vital ally in the dressing room. More than an ally, in fact. A mouthpiece. Someone to galvanise the club.
There is a story Mourinho once told Drogba that the forward later recounted in an interview with GQ. "Y'know, Didier? I'm going to tell you something," said Drogba, quoting his manager. "Y'know, those oranges? When you put one in a basket with the others and one is bad - what happens to the other ones? They become bad as well, yeah? So make sure you don't become a bad one."
Inspirational figure
Mourinho might not know his apples from his oranges when it comes to allegories but he knows very well what he will be getting from Drogba in the dressing room – an inspirational figure he can count on. "Didier Drogba was a great player for me, a great friend and someone that will stay in my life forever," he said earlier this year. "We created emotional links that go further than football."
Evidently the bond remains as strong as they come. As Mourinho said in 2013: "I'm not going to say that he is my favourite player because I have had a lot of truly special players, but if I had to choose one I might go for Didier. As a player he is out of this world. I would like to have him by my side."
Drogba is indeed back by his side. It seems Mourinho found the temptation to make it happen far too seductive to ignore. "He's coming because he's one of the best strikers in Europe," says Mourinho. It's a pleasant fiction. But the impact Drogba can have on Chelsea remains very real.