With Chelsea's 2-2 draw with PSG eliminating them from the Champions League on the away-goals rule after extra time, Adam Bate looks at where - and why - it went wrong for Jose Mourinho's men at Stamford Bridge…
"A big team will be out of the competition in a few hours."
It's difficult to believe Jose Mourinho thought it would be his Chelsea team out of the Champions League when delivering his pre-match interview. Certainly not when Zlatan Ibrahimovic was sent off early on. But the Premier League leaders were outplayed by PSG and could have few complaints. "It's embarrassing," said Gary Neville in the commentary box for Sky Sports. "They thought they were just going to walk through to the quarter-final. They're walking out."
It's only the second time that Mourinho has seen one of his teams eliminated at this stage of the competition but the warning signs were there from the outset. The Chelsea boss had insisted his side would play to win but PSG had 59 per cent of the ball in the opening half an hour. Marco Verratti was the game's top passer (42) in that period with fellow midfielder Thiago Motta not far behind (39). "Verratti and Motta are just running the game," said Neville.
Most alarmingly, the pattern continued even once PSG had been reduced to 10 men – Ibrahimovic harshly punished for an abortive lunge in on Oscar – as Chelsea appeared paralysed by the situation. The visitors deserve huge credit but their hosts were clearly complicit in their own demise. "They need to wake up," said Neville, exasperated by what he was witnessing. "Where is the urgency to press? There is no one with any urgency on the ball or off it." That clarity of purpose never came and Chelsea were punished with late equalisers in both normal and extra time.
So what was the reason? In truth, this may well have been a problem that has been building for some time. Chelsea's last truly fluid performance came in a 5-0 win at Swansea almost two months ago. Mourinho kept rotation to a minimum in the early stages of the campaign and it contributed to their strong start but there must be a fear as the season progresses that those exertions – both physical and mental – are now costing the side.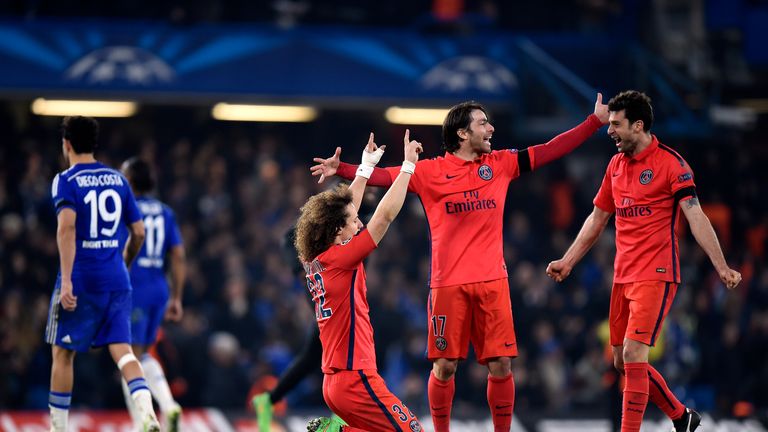 It's this mental fatigue that Mourinho hinted at in his post-match interview. "That's my feeling," he told Sky Sports when asked if his players were unable to cope mentally. "Last season we lost in Paris 3-1 and we had only one direction to go because there was no pressure and the game was lost. Today it was 1-1, obviously a dangerous score. We tried to go for the game and go for the win. But the moment they went to 10 men we felt the pressure too much."
Lacked savvy
Despite the presence of several senior figures, Mourinho has been keen to stress the inexperience of this team. Although he lauded their game management in the Capital One Cup final at Wembley earlier this month, there was a sense of frustration on Wednesday that his players lacked the savvy to handle this situation. While Graeme Souness was bemoaning the gamesmanship of the Chelsea players and their efforts to ensure Ibrahimovic was sent off, Mourinho's complaint seemed to be that his side had not shown enough appreciation for the dark arts.
"In England that is not accepted as clever, intelligent, experienced people but they did what they did," he added. "For example, after they scored their second goal there was no more game - time to celebrate, simulation, injuries, make a change. They stopped completely the game which we could not do when 1-0 up with five minutes to go. I think it's the beauty of English football but when we go into continental football the other teams are more prepared from a mental point of view."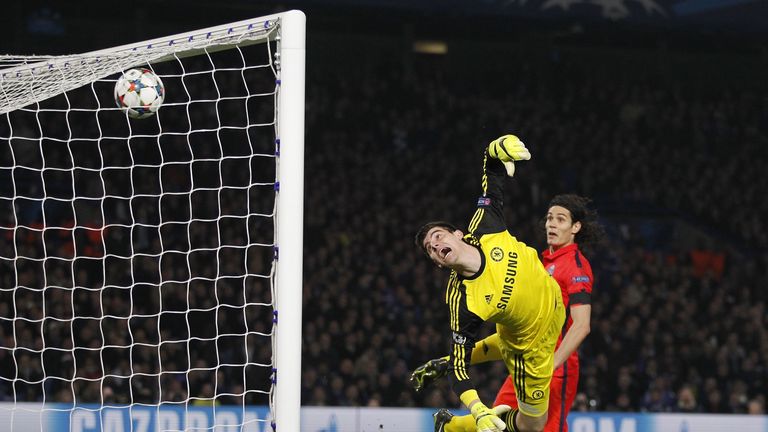 Other reasons were more fundamental. An inability to cope with set-pieces is the antithesis of what we've come to expect from Mourinho teams – that attention to the little details. Neville had suggested beforehand that set-pieces could be a factor in deciding the game but the Sky Sports man was not expecting Chelsea to be the team on the receiving end. Instead there was the surprising sight of John Terry and Gary Cahill colliding for what turned out to be the decisive goal.
"We concede two goals from two set-pieces where the organisation is clear, the markers are absolutely decided and the players are all the same… Two goals that were difficult to accept," said the Portuguese coach. Uncharacteristic, perhaps. But it's been a season that has challenged some of the mythology that has built up around Mourinho and the sides he assembles. It seems this is not a team able to reliably kill a game.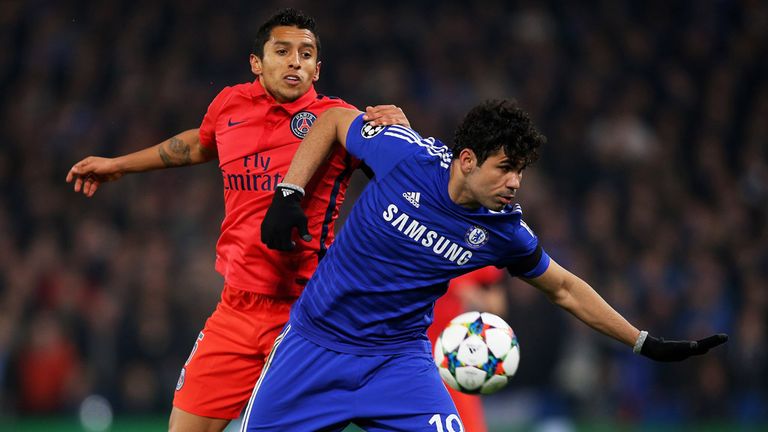 There was a vulnerability throughout and while Chelsea played the role of a reactive team, there is a sense in which this is not a side with the power to absorb the sort of punishment that such an approach necessitates. "I don't think you can play (Cesc) Fabregas and Oscar in that midfield area," said Jamie Carragher in the Sky Sports studio. "You can play one of them. But I think they get found out in there and it's not often you say that against a Jose Mourinho team."
Surrendered a lead
That's been reflected in their record in some key games this season. Chelsea's results against their rivals were impressive last term but this was the 10th time the Blues have surrendered a lead so far this season and it has particularly been an issue in the biggest matches. At Liverpool, Manchester United, Paris Saint-Germain and Tottenham, 1-0 leads were given up. Against Manchester City, in a result that foreshadowed the events of Wednesday, an equaliser went in despite the opposition having a man sent off.
Leads lost in 2014/15
1-1 Schalke (h) - Sep 17
1-1 Man City (a) - Sep 21
1-1 Man Utd (a) - Oct 26
3-5 Tottenham (a) - Jan 1
1-1 Liverpool (a) - Jan 20
2-4 Bradford (h) - Jan 24
1-1 Man City (h) - Jan 31
1-1 PSG (a) - Feb 17
1-1 Burnley (h) - Feb 21
2-2 PSG (h) - Mar 11
"They should have gone for the game against 10 men," said Neville. The reason they did not could well have been physical as well as mental. "They're gone here, Chelsea," he added during the second half. "There's nothing in them. They've looked so lethargic." Indeed, Nemanja Matic hobbled off and there is a growing feeling that Fabregas can struggle in the closing stages of campaigns. Even the combative Diego Costa has now gone seven games without a goal.
With a five-point lead over Manchester City and a game in hand, the Premier League title remains firmly in their grip. But much as Bayern Munich suffered last season after attending to domestic matters, perhaps Chelsea have found out the hard way that a dip in standards is not conducive to Champions League glory. When they needed to be at their sharpest, they have been blunted. "They've been poor all night," concluded Neville. "As poor as I've seen them."
For long periods it seemed as though Chelsea might still get away with it. And yet, the punishment felt utterly appropriate given the performance. A big team is out. Out of the Champions League. Whether Chelsea are also out on their feet both mentally and physically is a question Jose Mourinho will now be searching hard to answer.