"It will be exciting times in the future for England and Liverpool," said Raheem Sterling towards the end of his interview with Sky Sports.
Live Ford Saturday Night Football


Sterling was describing what he sees as a pool of rising talent for both his country and his club but there is also no escaping an obvious individual factor.
Aged just 19, the versatile forward has already become integral for Liverpool, having helped his club to within two agonising points of last season's Premier League title.
He is also a reason why it has not been complete doom and gloom for England since the World Cup, steering his country to wins over Norway and Switzerland.
Modesty means Sterling would not say that of himself when he spoke exclusively at a The Sims 4 photo shoot but it is impossible for any fan to ignore.
Sterling's combination of speed, skill and playful creativity has already seen him score two goals and provide an assist in three games for Liverpool this season, as he plays his part in filling a Luis Suarez void.
And next in Sterling's sights are Aston Villa, live on Saturday Night Football on Sky Sports 1HD, before a UEFA Champions League debut as Liverpool return to the competition against Ludogorets on Tuesday.
That will be a latest landmark in what is still the infancy of the teenage sensation's career but it would also not be a surprise if he takes it entirely in his stride...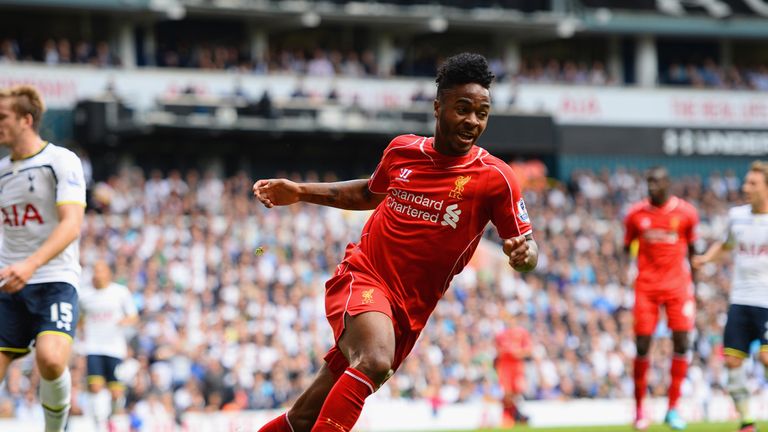 YOU ARE CURRENTLY BEING SPOKEN OF AS THE BEST YOUNG PLAYER IN EUROPE. HOW DO YOU DEAL WITH THE PRESSURE AND LEVELS OF EXPECTATION WHICH COME WITH THAT ACCLAIM?
"It is nice to hear stuff about you and people talking positively. But, at the same time, you have got to block it out and focus on what you do; that is playing football and trying to get better.
"That is something I am doing now. I am trying to get better and improve every aspect of my game. It is about working hard and achieving what I set out to achieve this season.
"I am not thinking about the expectation. Obviously, playing at this level, there is always expectation on you to do well. I just block that out and focus on doing the best I can for the team."
AFTER LUIS SUAREZ LEFT LIVERPOOL IN THE SUMMER, IS THERE INCREASED RESPONSIBILITY FOR YOU TO STEP UP AND BE AN EVEN MORE IMPORTANT PART OF THE TEAM?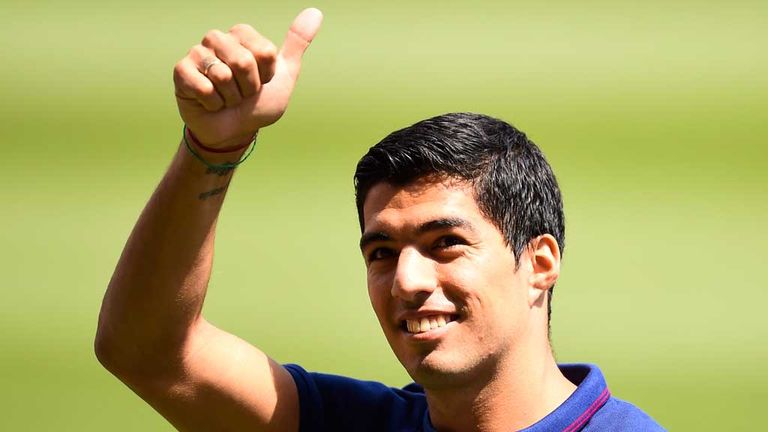 "The manager has brought players in to try and replace Luis. Everyone has got to contribute with goals and chipping in.
STERLING: MY CAREER
Career Highlight? "Being selected for the World Cup squad"
Favourite Goal? "The first goal against Norwich towards the end of last season"
Most Difficult Opponent? "Vincent Kompany"
Most Skilful Team-mate? "Philippe Coutinho or Oussama Assaidi"
"That is something I am looking forward to doing. That is a massive part of my aim this season; contribute as many goals as I can."
WHAT ARE LIVERPOOL'S AMBITIONS THIS SEASON? CAN YOU CHALLENGE FOR THE PREMIER LEAGUE TITLE AND THE UEFA CHAMPIONS LEAGUE?
"We will definitely be trying to challenge for everything we are involved in this season. At Liverpool, over the years, and more so in the last year, we are really trying to get a trophy.
"That is definitely something we are trying to achieve this year."
DOES THE WAY LIVERPOOL'S 2013/14 SEASON ENDED, FOLLOWED BY ENGLAND'S WORLD CUP DISAPPOINTMENT, GIVE YOU MORE MOTIVATION FOR SUCCESS?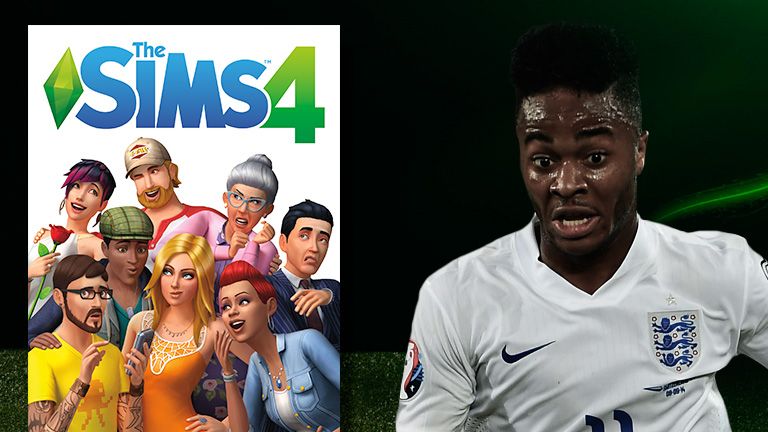 "Obviously coming so close in the Premier League was a really disappointing end to the season but it was a great step forward.
"The World Cup, as well, was disappointing but, on the plus side, it was a good experience for the younger lads to get the experience of a major tournament.
"Going forward, it can only benefit us. It will be exciting times in the future for England and Liverpool."
Raheem Sterling's a 'Playful Creative' according to The Sims 4 personality test. What's your Sims 4 personality? Take the test and buy your copy of the game NOW at TheSims.com