Arsenal appear no closer to Premier League glory under Arsene Wenger
Last Updated: 22/09/15 11:14am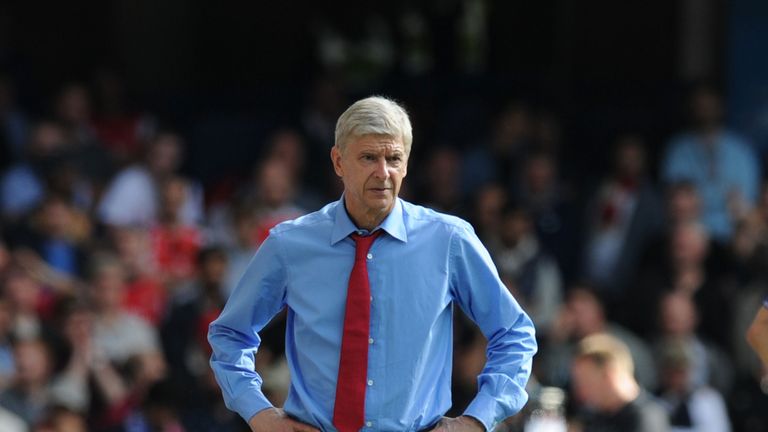 After a summer of limited transfer activity, Arsenal's early season form – including back-to-back defeats – has highlighted predictable problems. Frustration is growing and the pressure is on Arsene Wenger again, writes Adam Bate…
Arsenal against Chelsea. The details change but the outcome remains the same. The Gunners have failed to score a Premier League goal against Chelsea since Jose Mourinho returned and haven't beaten the Blues in seven.
Arsene Wenger's side didn't come close to doing so at the weekend and while being reduced to nine men is a compelling excuse, one wonders how long the injustice of Diego Costa's fortune will sustain supporters.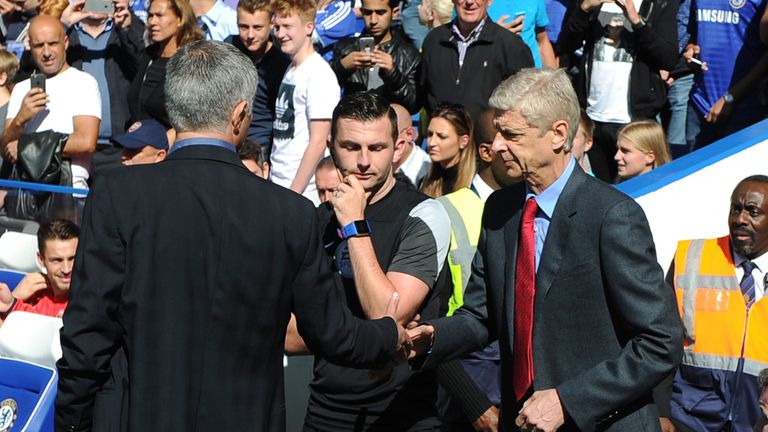 Wenger is entitled to feel refereeing decisions have gone against his side over the past week, but that does not excuse his players. There should be concerns at London Colney that his team have shown weakness just as the intensity levels have cranked up.
"He took advantage of the naivety of my team today," said Wenger of Costa. Should that be able to happen? Surely not. Mourinho referred to the importance of "emotional control" and while that felt particularly rich considering Costa's behaviour, it still had relevance.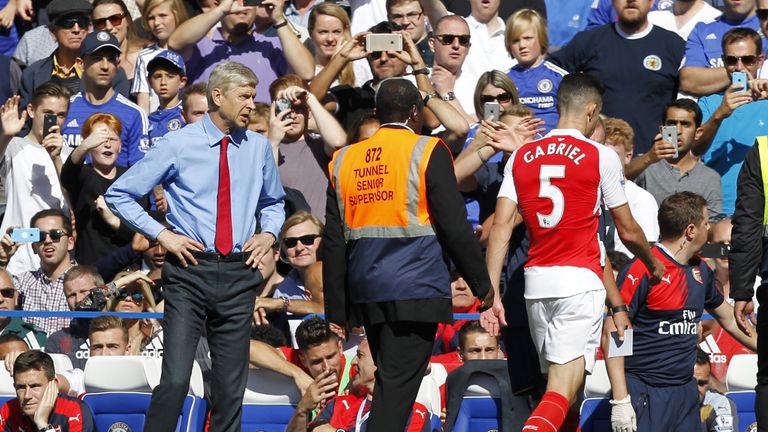 "We know our position at the end of the season will depend on how well we do in the big games," said Wenger ahead of the Chelsea trip. The knowledge didn't help. "One of our targets is to start strong," he'd said before Arsenal's campaign kicked off. They lost on the opening day to West Ham.
The feelings of frustration this brings have become all too familiar for Arsenal fans and it's difficult to see why the solitary signing of Chelsea's back-up goalkeeper could have raised too many hopes. Petr Cech is a fine acquisition but he cannot, for example, win headers for this team.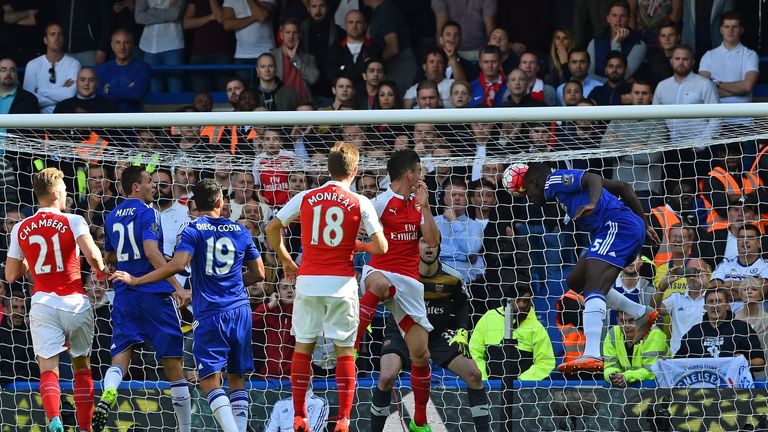 Only relegated Burnley conceded more goals from headers in the Premier League last season and Arsenal have let in a higher percentage of headed goals than any team over the past two seasons. It was no surprise that Kurt Zouma got the better of the Arsenal defence.
"To concede on a set-piece is frustrating," said Wenger afterwards. But it's just one of the recurring traits of a team whose problems show little sign of abating.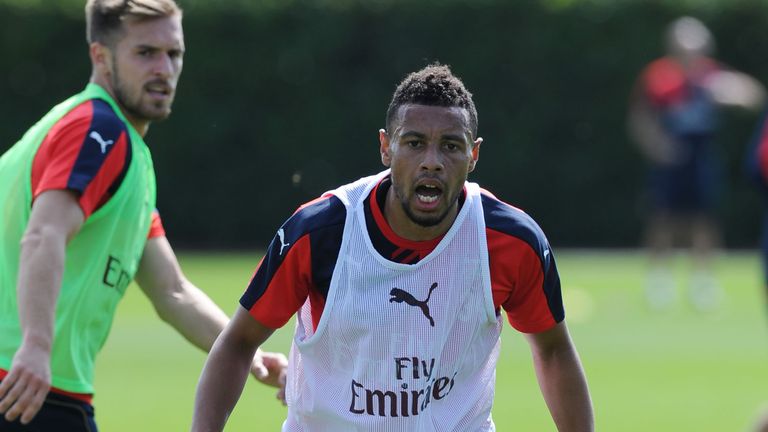 Consider the reaction to Arsenal's meltdown against Monaco that did for their Champions League hopes in the spring. "We missed chances and were suicidal defensively," said Wenger.
Lessons learnt? Well, only Everton have made more errors leading to shots so far this season, while no Premier League side has missed more clear-cut opportunities this term.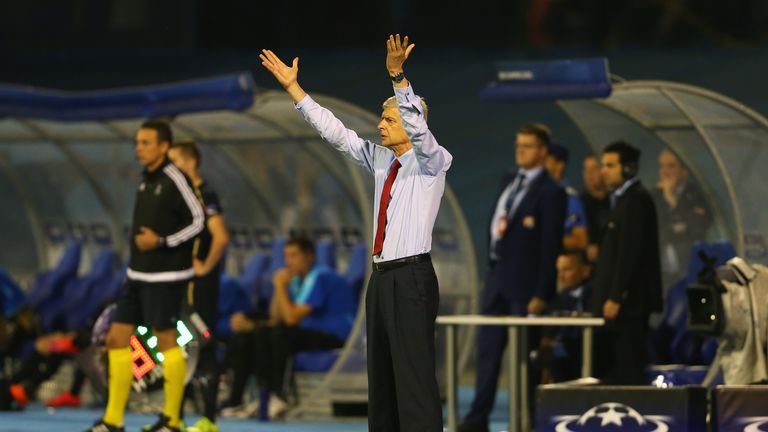 Deficiencies at both ends then, but even in the middle of the park there are issues. Francis Coquelin has been an unexpected triumph and quickly won over supporters but his injury exposes the failure to recruit a natural defensive midfielder as competition.
Wenger admits he doesn't know how long Coquelin will be out. The glimpse provided of life without him - both in Zagreb and during the second half at Stamford Bridge - offered a reminder of how flimsy Arsenal's midfield can appear.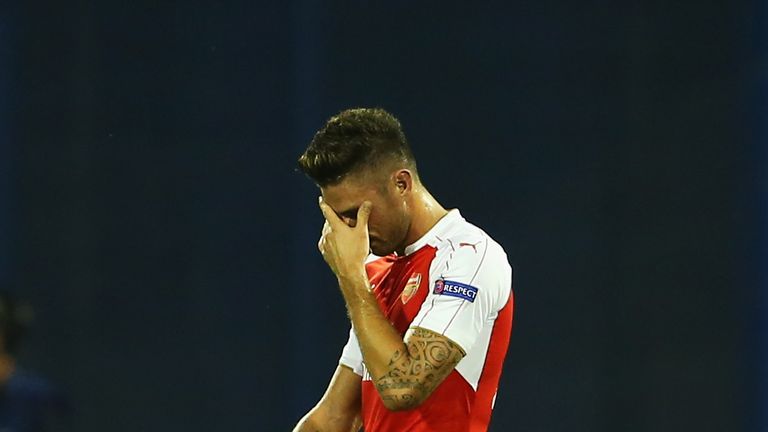 Wenger's plethora of creative midfielders is the envy of many but a blend is required and there remains an enduring suspicion that it's just too easy for the very best teams to stop Arsenal. Even Dinamo Zagreb knew the drill.
"We tried to close the middle and stop their fast passes," said Dinamo coach Zoran Mamic after their 2-1 Champions League victory. "It is nothing new. Other teams who have beaten Arsenal play like this. This is a good way to beat them."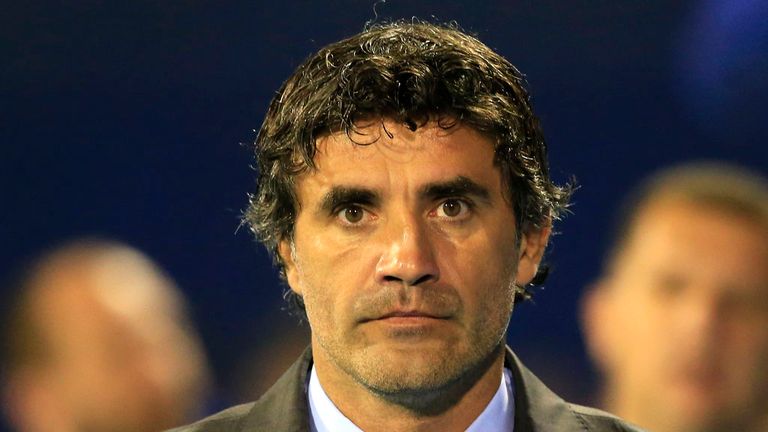 We tried to close the middle and stop their fast passes. It is nothing new. Other teams who have beaten Arsenal play like this.
Zoran Mamic
Too often, Arsenal beat themselves too. The Gunners have had the most shots, created the second most chances and the most clear-cut chances in the Premier League this season. But they've scored only seven goals in eight games in all competitions.
The culprits are obvious. Arsenal's three forwards - Theo Walcott, Olivier Giroud and Alexis Sanchez - are among the top four in the Premier League for clear-cut chances missed. That adds weight to the argument that a reliable finisher would enjoy himself at Arsenal.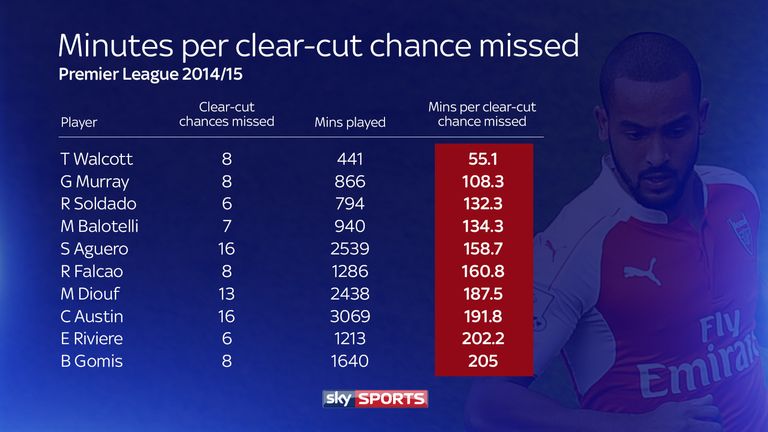 It also makes the recent announcement of cash reserves of £193m anything but timely. Naturally, Wenger will preach calm and try to maintain the air of a man retaining his cool while others lose theirs. But the forthcoming fixtures add urgency to the debate.
Arsenal take on Tottenham in the Capital One Cup on Wednesday, while the next two Premier League fixtures see the Gunners take on in-form Leicester at the King Power Stadium before hosting Manchester United.
"When we hit our peak, people will be more and more worried," said Walcott after Arsenal's FA Cup victory in May. But it's Wenger and his players who will find themselves in the spotlight if the visit to White Hart Lane brings a third consecutive defeat.
Tottenham v Arsenal live on Sky Sports 1 HD from 7pm on Wednesday